NOTEBOOK: Health care now top U.S. employer, but manufacturing still tops Iowa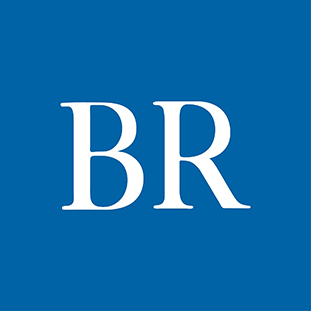 The Atlantic's January issue had an interesting thought piece about how the demographics of aging and the growth in medical spending have combined to propel jobs growth in the U.S. health care industry past the manufacturing and retail sectors for the first time ever in the fourth quarter of 2017.

As Derek Thompson writes in "Health Care Just Became the U.S.'s Largest Employer," "The entire health-care sector is projected to account for a third of all new employment," and notably, of the 10 jobs that the Bureau of Labor Statistics projects will see the fastest percentage growth in the next decade, five are in health care and elderly assistance.

The previous gap between these sectors has melted away faster than sea ice in Antarctica. In 2000, there were 7 million more workers in manufacturing than in health care, and at the beginning of the Great Recession in 2008, 2.4 million more workers got their paychecks from manufacturers than from retailers. Now U.S. health care jobs surpass both the retail and manufacturing sectors.

Curious whether Iowa is anywhere near that tipping point or has already reached it, I consulted the employment data experts at Iowa Workforce Development. James Morris, an economist with IWD who regularly massages Bureau of Labor Statistics data for Iowa, generated two comparative views of the data for me — one that included social assistance components of health care and another that excluded those pieces. If you look at all health care categories combined, including social assistance, that employment growth exceeded both manufacturing employment and retail employment in 2015 and 2016.

However, as Morris explained, for a more apples-to-apples comparison to the Atlantic's analysis, which excluded these social assistance pieces of health care, it's necessary to also exclude those categories from the Iowa data. Looking at it that way, the curved line representing manufacturing jobs soared like a gull far above the retail and health care bars. Looking at it another way, health care would need to add more than 30,000 jobs to reach the same employment level as Iowa's manufacturing sector.

"I think one of the differences is that Iowa's economy has held on to manufacturing jobs to a much greater degree than the U.S. economy has," Morris observed. "And you can see that both Iowa and the U.S. have been losing manufacturing jobs since 2001. But Iowa still has a much healthier manufacturing sector than the U.S. does. So in that sense we're really not that similar to the U.S." (On a percentage basis, U.S. manufacturing represents less than 9 percent of total covered employment, while manufacturing in Iowa accounts for just under 14 percent of covered employment.) In the retail sector, employment has been sluggish both for the U.S. and for Iowa, Morris added, while health care will continue to rise as demographic trends continue.
Read Thompson's report at http://theatln.tc/2mmKiRE.
Facebook Notice for EU! You need to login to view and post FB Comments!