NOTEBOOK: Here's a rich idea: A caucus-themed restaurant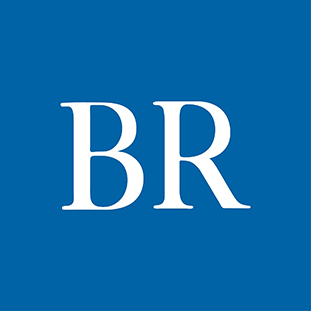 I chuckled a bit to myself and thought of former Iowa Lottery CEO Terry Rich when a fresh press release popped into my inbox. The release detailed plans for an Iowa caucus-themed wine bar/bistro to open May 1 in a revitalized historic bank in the small Iowa town of Ladora (pop. 231).
Dimitri Makedonsky, the building's owner, has been operating the Ladora Bank Bistro out of the location for the past 11 years, but is reimagining the space to emphasize an Iowa caucus theme and renaming the restaurant Caucus Bistro. Some savvy marketing there.
And that's what made my mind wander to Rich, the retired (sort of; he's taking speaking engagements and publishing a book) big idea man whose wild marketing ideas served him well in his career. Last year, we had Rich write up a list of off-the-wall ideas for the region that we included in our 35th anniversary Greater publication.
One of his ideas? A pop-up Iowa caucus-themed restaurant that operates during caucus season. Here's what he wrote: "During caucus season, a restaurant should have an open mic where the restaurant allows one minute per side to discuss a current issue (think comedy club open mic). The menu also has two sides. One serving hot dogs, hamburgers, etc., and the other seafood, steaks and caviar. Waiters are dressed to reflect typical Democrat and Republican stereotypes." So, slightly different from the upscale version Makedonsky is going for, but you get the picture.
You can check out the rest of Rich's ideas in his piece at www.makedmgreater.com/ideas-from-the-mind-of-terry-rich and learn more about Caucus Bistro at www.caucusbistro.com.
Facebook Notice for EU! You need to login to view and post FB Comments!