NOTEBOOK: Iowa had the one county in America that voted in a landslide for both Trump and Obama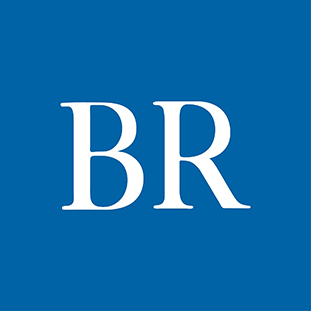 We're an apolitical publication and don't spend time in the weeds writing about horse race politics or endorsing one side or the other. But there are certainly lessons to be learned as a business community from the results of elections and in trying to interpret the temperature of our state and region.
That's why I wanted to share a national article that explored Iowa's Howard County, which at a population of 9,332 is located about 150 miles northeast of Des Moines. Here's the FiveThirtyEight article: http://53eig.ht/2Ap8hV0. The county, which is 98 percent white, is the only county in America that voted for Barack Obama by more than 20 percentage points in 2012, then flipped and also voted for Donald Trump by more than 20 percentage points in 2016. Interestingly, the county breaks the "Trump Country" stereotype and isn't losing manufacturing jobs, has a very low unemployment rate, and isn't suffering from an opioid crisis.
So why the flip? Here is a key segment of the article: "The main gripe? Stagnant wages — and a gnawing feeling that people have been working harder and for longer hours while other parts of the country reaped much bigger rewards during the recovery from the Great Recession." The article went on to explore race attitudes as a possible cause, but ultimately the writer's main takeaway from his conversations with leaders and residents in both parties was that "the common thread of support for Obama and for Trump was resounding: anti-elitism."
That anti-elitism finding reminded me of a recent conversation I had with former Gov. Tom Vilsack, in which he corrected the way I phrased a question after a recent Friday Des Moines A.M. Rotary meeting.
I was prepping for our Power Breakfast on the extreme growth of Des Moines, and crudely asked if he had heard of Zack Mannheimer's efforts to help make rural cities more liveable. He paused me and said the problem was buried in how I phrased the question. Rural cities, and I'm paraphrasing, don't want to be told how to make their cities more liveable, or have it imposed upon them, because it implies there is something wrong with their city. The elite tone of my question, the big city riding in to show you how to be a liveable community, would likely not be met welcomingly.
That, of course, is not what Mannheimer is doing; it was imprecise language that I had used to describe Mannheimer's mission, and he can give you a much more elegant version of how he is working with rural cities (you can learn a bit here: http://bit.ly/2ApzUx8). But Vilsack's overarching point was that the same things we need and want in Des Moines are likely to be the same things wanted and needed in rural communities. He went on to provide a host of possible solutions for improving rural-urban ties, but we'll save that for potentially a deeper conversation in the future.
My main purpose in sharing the article is to help illuminate how the anti-elitism sentiment grew, and to demonstrate how it affected the way people voted so dramatically. I think it's important for us to understand that sentiment as a business community and region that continues to see rural-urban issues crop up. And yes, I think it's important for both parties to explore the sentiment as well. While anti-elitism sentiment was potentially the friend of Republicans in 2016, the dramatic swing in Howard County could make it a foe in future elections.
Facebook Notice for EU! You need to login to view and post FB Comments!