NOTEBOOK: Iowa hospitals brace for double-digit cut in Medicare drug program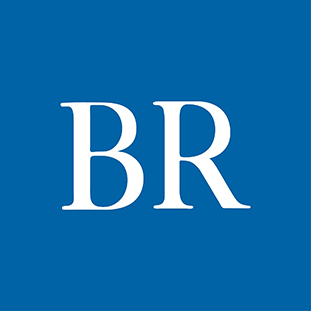 At least three dozen Iowa hospitals, among them Broadlawns Medical Center in Des Moines, face losing hundreds of thousands of dollars in payments they receive through a longtime drug purchasing program this year. It's a move by a federal agency that Iowa hospital officials say will hurt some hospitals and do nothing to address the stated purpose of lowering drug prices for patients.
As part of the 2018 Medicare Outpatient Prospective Payment System (OPPS) rule, Medicare will pay hospitals 22.5 percent less than the average sales price for drugs they purchase through the 340B program, for a cut totaling more than $1.6 billion. The 340B program was originally created by Congress in 1992 as a bipartisan move to help hospitals in rural and low-income areas of the country stretch their budgets.
Broadlawns is one of about 35 Iowa hospitals that the Iowa Hospital Association estimates would be affected by the cuts, which would reduce payments to each hospital by a minimum of a half-million dollars annually, said Scott McIntyre, the association's vice president of communications. The current level of payments has allowed the hospitals to devote resources to other critical needs, thereby stretching their budgets.
"Every dollar counts, especially federal dollars," McIntyre said, noting that his association hasn't gotten a handle on exactly how many hospitals are affected, but it's likely to be at least 35. While in the world of health funding programs it's far from the largest, "from our perspective, this has been a helpful, positive program for decades," he said.
A federal judge in late December dismissed an injunction requested by hospital groups and health systems to block the payment cuts. The budget-neutral regulation actually takes the $1.6 billion cut from 340B hospitals and redistributes it to all hospitals paid under the OPPS, including for-profit hospitals and other non-340B hospitals that don't care for large numbers of poor patients, according to a Kaiser Health News article.
About 40 percent of the hospitals in the U.S. now buy drugs through the program, according to a 2015 GAO report, Kaiser reported. Richard Sorian, of the hospital lobbying group 340B Health, said that for some small, rural hospitals the funding cut "could actually be the difference between staying open and closing."
Hospital officials are scratching their heads over a statement by a Health and Human Services spokesman, who said the ruling would lower the cost of medication for Medicare beneficiaries. "This ruling allows that effort (to lower costs) to move forward and advance President Trump's strong commitment to addressing the high cost of prescription drugs," the spokesman said in the Kaiser article.
Contrary to that assertion, cutting the 340B program will not reduce drug prices, said Dr. Earl Kilgore, director of government affairs with Broadlawns. "This doesn't reduce drug prices," he said. "This reduces payments to hospitals for people who need the support."
Kilgore said it will take several weeks for Broadlawns, which is Polk County's safety-net hospital, to determine the extent of the impact of the cuts. "The question is, how big of an impact," he said. "We simply don't know yet."
Facebook Notice for EU! You need to login to view and post FB Comments!