NOTEBOOK: Iowa small business owners decry 'government health care takeover'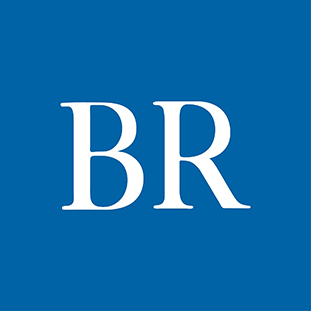 New data shows if there's one thing most Iowa small business owners in Iowa are adamant about, it's their opposition to any type of arrangement that could be construed as a "government takeover of health care." According to a soon-to-be-released survey of National Federation of Independent Business members in Iowa, about 90% said they were against a single-payer system.
Matt Everson, state director for Iowa with NFIB, led a forum recently for small business owners to discuss America's broken health care system and potential Iowa-led solutions. About 20 people gathered on a Monday morning at the Iowa Association of Business and Industry's conference room for the forum. The event was organized by the Partnership for America's Health Care Future.
Joining Everson on the panel were Barbara Kniff-McCulla, owner of KLK Construction in Pella and a board member of the National Women's Business Council; Iowa state Sen. Jeff Edler; former West Des Moines City Council Member Loretta Sieman; and Jeremiah Terhark, CEO of Webspec Design in Urbandale.
Webspec Design will be transitioning during the coming open enrollment season from a small-group plan for under 50 employees to a large-group plan to cover its 70 employees, Terhark said. "There's really an expectation that we're going to provide excellent benefits," he said, noting that his company is already shouldering a lot of the premium cost for the employees. He said he tries to offer three coverage options, including a high-deductible plan paired with a health savings account.
Kniff-McCulla said that she was forced to switch carriers after Wellmark scaled back benefits, which led her to enroll her company with UnitedHealthcare. "As a small business owner, our choices have already gone down because of the uncertainty," she said.
Edler said he believes that "Medicare for All" would only inflict more pain on rural hospitals like those in his legislative district. He noted the Marshalltown hospital recently had to close its birthing unit because of low patient usage.
Small business owners have been squeezed by health costs over the past 10 years, Everson noted, and as a result fewer are offering health insurance. In 2008, he said, nearly half (48%) of NFIB member businesses offered health insurance as an employee benefit; that has since dropped to 31%. The organization has about 10,000 members in Iowa.
In 2018 the Iowa Legislature enacted a bill authorizing business associations to form association health plans. (A federal judge in March struck down a federal rule that would have allowed association health plans at the federal level). Everson said the feds had "ignored" written comments that NFIB submitted on those plans. Additionally, he said, "we're a nonprofit, and it would cost a lot of money to get that up and running, not knowing if the next administration would just come in and sign an executive order to get rid of it."
From an insurance broker's perspective, the plans are a dead issue.
"We've tried [association health plans] in the past, and the carriers that are in the market right now want nothing to do with them because there's no way to control risk within those things," said Marcie Strouse, a West Des Moines benefits consultant who attended the forum. "So it just kind of ends up blowing up. … It really left a bad taste in a lot of people's mouths."
Overall, Sieman emphasized the human side of the health care coverage issue, like providing life-saving medications for people who need them every day just to stay alive. "This is our state and we have a right to speak up," she said.
"We really haven't."
Who's behind the Partnership for America's Health Care Future? It's funded by some of the country's largest hospital, health insurance and pharmacy groups — among them the American Medical Association, the Blue Cross Blue Shield Association and the Pharmaceutical Research & Manufacturers of America. The group spent $143 million last year lobbying against government-controlled health care, according to the Center for Responsive Politics.
Facebook Notice for EU! You need to login to view and post FB Comments!