NOTEBOOK: IowaWatch eyes new programs, fundraising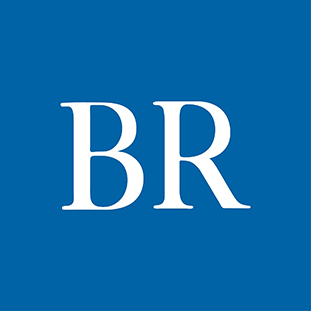 Former Business Record editor Suzanne Behnke is settling in at IowaWatch, where she started work in August. She now is based in the downtown Des Moines offices of Gravitate, a shared workspace.
Her office is next to a heavily traveled sidewalk. "I want to be transparent," Behnke quipped.
She spends her days advocating for strong journalism, encouraging students interested in the profession and trying to raise money.
"IowaWatch turns 10 in February. And it's time for us to grow up a little bit more, and that means we need to be a little bit more cognizant that our brand needs to get out across the state more," Behnke said.
Also known as the Iowa Center for Public Affairs Journalism, IowaWatch is an independent, nonprofit and nonpartisan news service that among other things gives university and college students a place to work on stories.
"The goal isn't just to do investigative journalism but also to be among the news organizations holding government accountable. Well, this [Des Moines] is where state government is located. This is where the state Legislature is. It just makes more sense if we're supposed to be a leading investigative news organization in Iowa for us to be situated in Des Moines."
Behnke said the center is thinking of beta testing a civilian journalism system. "What I'm looking for is a volunteer from every county," she said.
"My big dream is to have a volunteer writer from every county in Iowa who can talk about what issues that matter in that area. What are the top three issues, or what's a story about that place that needs to be told that we're not hearing about? As the number of journalists working in newsrooms has gone down, the number of stories out there has gone down. We will probably call this First Person Iowa, and the people will be encouraged to write in the first person."
IowaWatch, a $140,000-a-year operation, has struggled financially at times, but now is building for the future. The organization would like to raise money to support two full-time positions, including Behnke's. A Drake University student is interning at $15 per hour. Some Simpson College students are working for course credits as part of a class.
"We are very heavily funded by grants and foundations and small donors," Behnke said. "To play bigger, and to do really great journalism, it does take an investment. Some of that is money. Some of that is resources. Some of that is time."
IowaWatch will be spending much more time in Des Moines. Here's your chance to get involved.
Facebook Notice for EU! You need to login to view and post FB Comments!