NOTEBOOK: 'It's good for business': Hiring people with disabilities subject of recent Untapped Talent event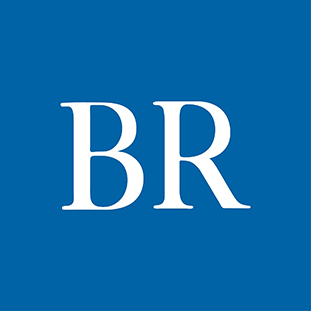 I tuned in to the Greater Des Moines Partnership's most recent Untapped Talent event focused on employing people with disabilities, which is timely as October is National Disability Employment Awareness Month. The program and immersive activity focused on the cultural barriers people with disabilities face when seeking employment.
Two of the speakers who led the conversation were Kyle Horn, founder and director of America's Job Honor Awards, and Michelle Krefft, Iowa Vocational Rehabilitation Services director of business services. (Incidentally, I interviewed both of them for a project on disability employment in looking back on 30 years of the Americans with Disabilities Act – see the coverage at www.adageneration.com.)
America's Job Honor Awards recognize workforce opportunities for people overcoming employment barriers. Horn said the most important thing for employers to keep in mind when employing people with disabilities is that "it's not charity, it's good for business." He gave the following reasons to hire more people with disabilities:
– You get an expanded pool of applicants – including for part-time positions, which are often harder to fill.
– You can reduce recruiting and training costs by using support from various providers.
– You might receive possible financial assistance or tax credits.
– You'll have increased employee retention and morale because many folks with disabilities are grateful to get a job because of barriers they've faced.
– You'll be bringing in unique perspectives and problem-solving skills.
– Your efforts to be inclusive and representative will be looked upon well by the public.
Horn shared a quote from Tony Bedard, CEO of Frontier Co-op in Norway, Iowa: "You can say you want to do it because you have a big heart, or because you have a good mind for business. Either way, you're going to get there. So you might as well embrace it."
Krefft and other colleagues from Iowa Vocational Rehabilitation Services, an employment program for individuals with a disability within the state's Department of Education, led an immersive activity called Windmills that showed some of the cultural perspectives about disabilities we need to overcome.
They put four disabilities up on a slide – blindness, spinal cord injury, Down syndrome and autism. They put up a poll asking us which disability we'd choose if we had to have one on the list. Then they asked us which disability we would eliminate from having to choose among. Afterward, individuals shared the reasons for both of their answers.
I had selected autism as the disability I would choose because it's often associated with having a really keen talent in a certain area. I selected spinal cord injury when asked which one I'd eliminate because I was afraid of how many things in my life would change without the mobility I currently experience. Though intentionally uncomfortable, many gave similar positive outlooks and fears as they shared why they selected their answers.
Regardless of what we chose, the activity illuminated how our cultural perspectives can shift when we are asked to look for the ability that comes with a disability rather than ways a disability may inhibit us.
Facebook Notice for EU! You need to login to view and post FB Comments!