NOTEBOOK: Nonprofits join to create Iowa Small Business Relief Fund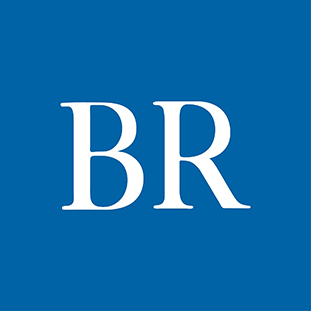 A lot can happen in a few weeks, particularly in the midst of a pandemic shutdown. Last week, I was doing some final fact-checking with Deidre DeJear for this week's cover story on the recently launched Financial Empowerment Center program, when I learned that she is also involved in another effort that has quickly gained steam to support many minority-owned small businesses in Iowa.
In early April, seven nonprofit organizations collaborated with $50,000 in seed money to launch the Iowa Small Business Relief Fund, an initiative that has now grown to more than a dozen partners aimed at funding loans for small businesses. To date the organizations have collectively raised more than $130,000.
The founding group included the Director's Council, Immigrant Entrepreneurs Summit, League of United Latin American Citizens – Iowa (LULAC Iowa), One Voice, Iowa State University Extension, DREAM Iowa, and Iowa Community Capital.
Within a week, six more funding partners joined: Bosnian American Association of Iowa, Ethnic Minorities of Burma Advocacy Center (EMBARC Iowa), Des Moines Branch of the NAACP, Latino Resources of Iowa, the Financial Empowerment Center at DMACC, and Veridian Credit Union.
The targeted businesses range from sole proprietorships to up to seven employees, with grants ranging from $500 to $3,500 to cover business-related expenses such as rent, utilities, insurance, delivery services and technology. As of May 6, four grants have been made from the fund, totaling $62,280.83.
More than 500 applications from small businesses across the state have been received, including 103 applications from Greater Des Moines businesses, DeJear said.
"What I think is most effective about it is that it began as a grassroots approach," she said. "The notion that 'it takes a village' is the epitome of this alliance."
The group also now will be able to apply for Community Development Block Grant funds that have come to the City of Des Moines through the federal Coronavirus Aid, Relief and Economic Security (CARES) Act, a portion of which the city intends to assist women- and minority-owned small businesses.
Erin Olson-Douglas, economic development director for the city of Des Moines, said the city council directed "that the amount of small business grants [available from the CDBG funds] total $750,000 with disbursement objectives that are consistent with applicable federal and state law and regulations." City staff is currently working on how to best achieve the council's objectives, she said.
DeJear said the group welcomes additional community partners and is accepting contributions to build the fund. To apply for a grant, or to donate to the fund, visit empowermoney.org/smallbusinessrelief.
Facebook Notice for EU! You need to login to view and post FB Comments!