NOTEBOOK – One Good Read: We don't like exclamation points, 'impact' as a verb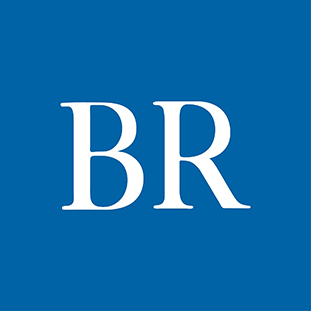 Our new best friends at Fast Company wrote about the overuse of exclamation points, and they aren't kidding!!!!!!! We have discussed this in our newsroom!!!! Some of you news release writers love exclamation points to an unnerving degree, and really should reacquaint yourself with the simple, dignified period. This isn't a church newsletter, after all.

Fast Company reports that a Grammarly poll found there are mixed views on this element of punctuation. More than a third of you, 35%, are fine with you using a couple of exclamation points on the end of a sentence such as "Don't forget to mark your calendar!!" Nearly a quarter, 23%, say, "You should use as many exclamation points as you want!!!!!!!!!!!!!!"

The more stylistic remaining 42% must include me and Business Record Copy Desk Chief Kurt Helland. We would prefer you kept the exclamation points to yourself, unless you need one at the end of a sentence such as "The Cyclones will beat the Hawkeyes in the basketball games, so there!"

We also talk, pretty much every day, about how many of you are making yourselves look silly by using "impact" as a verb. At least one scholar in the newsroom says it's OK because so many of you have screwed this up, we should allow the language to adapt, just give up, and throw English rules away. It isn't OK. You can have an impact, but you can't impact anything. Impact is a noun.

And while we're at it, thank you for your effort in creating — from thin air!!!!!! — the nonword "impactful," but please don't use it in our publications. We are guessing when you use that nonword you really mean "meaningful" or that you hope your new program "has an impact," perhaps even a big one. Then you'd have to decide on whether an exclamation point is warranted. But be prepared for us to use a period instead.

If you have the urge to tell us how something has been "impacted," please use "affected" instead, or maybe "influenced." English teachers everywhere will thank you!!!!!! I would encourage you to be more Beemanful of the English language, but just plain "respectful" works just fine.

Next edition: Why Do We All Want to Capitalize Every Letter in Everything We Write?
Facebook Notice for EU! You need to login to view and post FB Comments!