NOTEBOOK: Only one-third of grads have good jobs waiting at graduation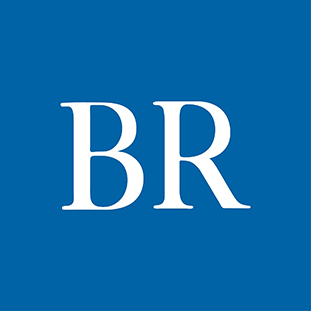 Fewer than one-third of college students in the United States have a good job waiting for them upon graduation — a statistic that should make university presidents cringe.
Among bachelor degree graduates from 2002 to 2016, only 27 percent had landed a professional position before graduating, according to the Gallup-Purdue Index, a representative study of 70,000 college graduates. Among remaining graduates, it took a year or more for 16 percent to find a good job.
"When I share this data with trustees of colleges, they are extremely concerned," said Brandon Busteed, executive director of Education and Workforce Development with Gallup.
Broadening students' exposure to businesses and career choices through internship experiences could double the number who have good jobs waiting for them, Busteed told attendees of the Future Ready Iowa Summit held Tuesday at the Community Choice Credit Union Convention Center.
At the end of the summit, Gov. Kim Reynolds signed the
Future Ready Iowa Act,
which establishes a registered apprenticeship development program, a volunteer mentoring program, a summer youth intern program, summer postsecondary courses for high school students aligned with high-demand career pathways, and an employer innovation fund, as well as skilled workforce scholarship and grant programs.
The summit — kicked off with remarks from Reynolds and Lt. Gov. Adam Gregg — brought together leaders from the education, business, nonprofit and government sectors to focus on ways the state can advance its initiative aimed at building its workforce talent pipeline. Last fall, the Future Ready Iowa Alliance unveiled a plan for increasing the portion of Iowa workers with education or training beyond high school — currently at about 58 percent — to 70 percent by 2025.
Busteed co-authored a
Gallup report
earlier this year based on surveys of 32,000 college students that revealed that only one-third believe they will graduate with the skills and knowledge to be successful in the job market, and just over half — 53 percent — believe that their major will lead to a good job.
Busteed said higher education and business leaders need to do a better job of measuring and paying attention to the qualitative aspects of the college experience — which Gallup data indicate is crucial to how successful students are after graduation.
Students who say that at least one professor or faculty or staff member initiated conversations with them about their career options expressed considerably more confidence in their workforce preparation. Similarly, students who said they often speak with faculty and staff members about potential career options are more confident their studies will lead to positive workforce outcomes.
"We can all play a role in this," Busteed told attendees. "The most successful systems are those in which there are good (business-education) partnerships at many levels. … The good news is that I see good examples all over the country. The key is bringing them to scale."
Facebook Notice for EU! You need to login to view and post FB Comments!