NOTEBOOK: Prairie Meadows' wager on sports betting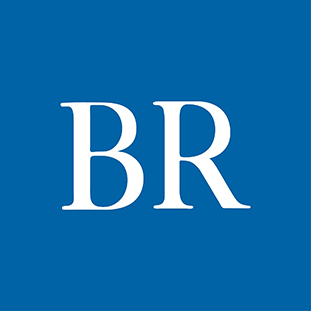 Prairie Meadows' before-its-time wager on sports betting is about to pay off, or so CEO Gary Palmer believes.
Prairie Meadows drew attention over the past couple of years when the casino moved to prepare for sports betting. "We were pretty positive" lawmakers would approve legislation legalizing sports betting at casinos and through apps, Palmer said. "If we didn't get it, we would have the nicest simulcast area."
Palmer and his team even went so far as to line up London-based William Hill — one of the biggest players in sports betting — to staff and run the Prairie Meadows' sports book. Expenses and revenue will be split evenly between William Hill and Prairie Meadows, Palmer said.
The 8,600-square-foot sports betting area is in the corner of the fourth floor, which was in the middle of a remodeling in the clubhouse/buffet/horse race gambling areas when it became clear there was a real chance state lawmakers would legalize sports gambling. So in came the flat screens, betting windows, furniture and, soon, kiosks. There's a place just down the hall to buy drinks and food. Restrooms are round the corner. And the grandstand clubhouse, with sweeping views of the large horse track, is also just down the hall.
"We are always looking to expand our offerings at Prairie Meadows," Palmer said. "We are in the gambling business. I said, 'Let's gamble a bit.' We did, and we're glad." It all paid off when lawmakers approved sports betting last session; the first bets will be at noon Aug. 15.
Why sign up with William Hill? "We didn't want to take on that liability," Palmer said. He jokingly told his colleagues from Las Vegas, "If it doesn't work, I guess we made a bad bet."
Speaking of bets, you will be able to put money down on anything William Hill has in its sports book. The major professional and college sports — including the Cyclones and Hawkeyes — are sure to be offered. Palmer wasn't sure about more exotics bets. "We won't go crazy betting on ants crossing the street at Prairie Meadows or anything," he said. "They [William Hill's staff] are very good at what they do."
Palmer figures Prairie Meadows will pitch about six big parties a year around things like the Super Bowl, using the fourth-floor clubhouse for spillover from the sports book area.
William Hill pitched in $1 million for the $4 million fourth-floor remodeling project at Prairie Meadows.
Palmer said gaming tables and slots make up about 90% of Prairie Meadows' revenue. The sports book is projected to be 2% to 5%. That means perhaps $4 million to $5 million in sports gambling a year to go with $206 million from the tables and slots. Prairie Meadows, a nonprofit operation, gives about $40 million a year to local governments and charities.
The sports book area is part of a virtually nonstop remodeling effort at the racetrack and casino in Altoona.
The Meadows events space, opened in 2010, just got a $6 million face-lift by Weitz Corp. And the hotel, opened in 2012, is in line for an $8 million update, pending requests for proposals.
"We get 3 million visitors a year, so every four to six years, we have to remodel things," Palmer said. "We want to do it before people notice it's needed."
Facebook Notice for EU! You need to login to view and post FB Comments!