NOTEBOOK – Pride Camp teaches LGBTQ youths business skills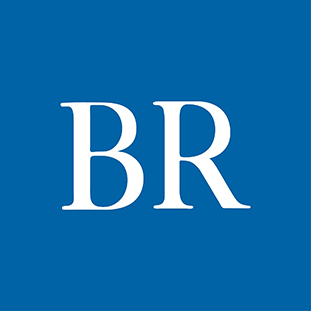 I had the opportunity to participate in local nonprofit organization Iowa Safe Schools' Pride Camp, during which 50 LGBTQ teens from across the state came together July 15-19 for a week of learning and connecting. My experience as part of a panel of judges for a business competition modeled on the popular TV show "Shark Tank" was inspiring, entertaining and enlightening, as I came away with a better understanding of some distinct needs of LGBTQ consumers and a sense of optimism about Iowa's future workforce.

It was not difficult to find Pride Camp at host Grandview College's Student Center because most of the teens, ages 14 to 18, were wearing bright orange T-shirts sporting the phrase "Not Your Typical Gay Camp." When I arrived, campers were huddled in small groups, nervously putting the final touches on their product pitches.
According to Nate Monson, executive director of Iowa Safe Schools, 80% of LGBTQ youths report severe social isolation in high school. Many LGBTQ students in Iowa live in rural communities where they may not have a chance to interact with other LGBTQ or allied youth. "This is why Pride Camp is so important," Monson said. "Pride Camp enables LGBTQ kids to learn, grow and connect with each other in a safe space."
During the week, campers participated in many activities, including creating business plans for new products, culminating in a presentation to a panel of local business leaders.
Every student participated in a team that developed and pitched a product. While several of the products targeted mainstream audiences – such as a weighted blanket and easy-to-clean glitter – many of the products addressed the unique needs of the LGBTQ community. Among the ideas presented specifically for trans people or individuals who identify as nonbinary were makeup kits for trans men who might be uncomfortable shopping in department stores and nonbinary clothing.
The presenters were often nervous but gained confidence as their passion for their products came through. Jace Pohren, 15, of Fairfield worked with his group on their pitch for a line of undergarments, including binders, a garment designed to compress the chest. Suspecting that some of the judges were unfamiliar with binders, Jace modeled his own, explaining the critical role the binder played in his ability to "leave the house in the morning" by easing his body dysmorphia. He told us about the difficulty he and his friends had in finding affordable binders that fit their individual body types or skin tones.
Jace was just one of many presenters who talked openly about consumer-related challenges they faced as trans or nonbinary individuals. My fellow judges and I were impressed not only with the campers' innovative ideas and presentation skills, but also with the courage it took to be vulnerable in their pitches.
After the competition, I asked Jace what business skills he had learned at Pride Camp. "We learned how to be confident in having LGBTQ business ideas," Jace said. "I became more comfortable talking about products I need as a trans person and to not be ashamed."
Monson said he and the camp counselors watched attendees blossom during the week, pointing out that many had been initially withdrawn and quiet initially but by the last day had made friends and were participating enthusiastically. Said Monson, "We are helping build the resiliency of youth who identify with a marginalized population, and are building tomorrow's leaders today."
If the teens at Pride Camp are examples of Iowa's future leaders, we are in good – and inclusive – hands.
Facebook Notice for EU! You need to login to view and post FB Comments!