NOTEBOOK: Q&A: Reflecting on downtown changes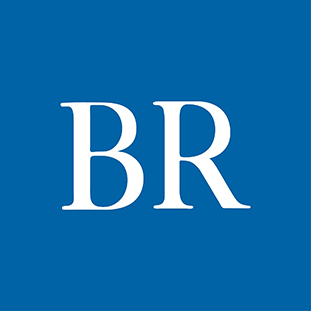 Jennifer Chittenden, executive director of the Des Moines Downtown Chamber of Commerce, stepped down from her role to take on a new opportunity effective Oct. 23. I recently talked with Chittenden about some of the highlights she's seen in downtown in her nine years with the chamber. In that time, she estimates she's been a part of more than 200 ribbon-cuttings. A full version of our conversation was published on the chamber's website as a part of my twice-monthly column.

So I'm sure the pandemic has obviously been huge in terms of a milestone of things affecting downtown, but what else has happened that have been major events or things that you've seen about downtown that have changed?
When you think, "Well it's only been nine years. Oh my gosh, that's not very long." And then you start to go back, you're like, "Oh, my gosh, so much it happened in that amount of time." When I began in 2011, one of the biggest points of discussion was actually what to do about office vacancy downtown.
That quickly ended up turning into talk about how do you create a place for people to live downtown? How do you grow that residential population? And you started to see these fantastic restaurants emerge. And there became creative opportunities for the arts scene and artists emerging. For example, Mainframe Studios created a place for artists to be in. Then there's live downtown events and conferences. They just became a regular source of visitors downtown, and all of that fits in together to create a vibrancy that just made downtown living appealing. That's something even my husband and I have talked about before is living downtown at some point in our lives, and being able to just go downstairs, head out to the street, go to the Civic Center, go out for a great meal, head down to Walnut for some entertainment. Even with the pandemic, I don't think that's going to change. I think downtown is going to be able to recover and to continue to be a great place for people to want to live. …
The cycles that the Street Collective has led, that's been new. That was just starting when I came into the chamber, and now there's so many stations downtown and growing. I think the usage of bikes and the bikeability of downtown has also changed, and that's great to see that we have alternative forms of transportation.

Have you seen the office vacancy become less of an issue?
It definitely was becoming less of an issue. That's not something that was coming up in conversation regularly in the last few years.
You mentioned the bike system, but is there anything else you've seen where you can definitely look at something and think, man, that used to be an issue and now it's something people just take that for granted?
Every time I go to Hy-Vee [on Court Avenue]. I remember when that was coming to downtown. … Everybody could agree that downtown needed a grocery store, but there was just a disagreement as to where it should be. And now Hy-Vee, for a while there was a little bit of a tourist attraction, even for the visitors. It's a great model of an urban grocery store, and it definitely supports our residents living downtown, so I can't imagine the downtown without that now.
The Krause Gateway Center would be another one of those. Where they're located now, there used to be a strip of buildings, and there was a Subway that was going to go in there. And you have this beautiful multimillion-dollar sculpture park across the street, and the controversy was the signage of Subway clashed with this sculpture park. And Subway eventually went in there for a while, but now you have an art piece sitting across from the sculpture park that perfectly complements it.
Parts of downtown pop out to me in different ways as I'm driving in. For example, when I see the Wellmark YMCA and its pool, I recall the numerous meetings and media surrounding its potential combined with the Hilton being constructed nearby. And now, as the skate park is being constructed and nearing completion, I remember being at the City Council meeting that propelled this project forward. It's been fun to observe the public's anticipation and excitement for it.
In general, what are some of your best memories with the chamber?
So one of my favorite memories was a ribbon-cutting with Central Iowa Shelter and Services. And that facility brought, I believe, 96 beds to over 200 beds with the new facility that they built. But I remember not only just the expansion, but at that ribbon-cutting, they released doves. That is the one and only ribbon-cutting I have ever been to where doves were released. I'll never forget it. … I had one where there was some caviar. It's the one, the only time I've ever tasted caviar.
I was just kind of reminiscing on some things we used to do and we still do. One is the World Food Prize breakfast. It'll be virtual this year, but we've been doing that eight out of my nine years. And prior to being with the chamber I was familiar with the World Food Prize ceremonies. And when I came downtown, I remember that first year everything was happening in October and I'm so excited to go meet up with a friend at the Marriott and we've got all these dignitaries in that hotel and it's just amazing. And then I walk out, and nobody knows seemingly that this is going on, and our business community especially really wasn't aware that this was happening. And so from that point on we created an annual breakfast where we coordinate with the World Food Prize for one of their Borlaug Lecture Series speakers, and we put on a program for our members to get one of those lectures and to learn about the prize. And they do a really good job of finding scientists and speakers that can relate to the business side of what they do.
Is there anything else that sticks out as you reflect?
There were a couple things. So you had asked a little about what was really evident today but wasn't always in the past and … I think there are really nice touches to downtown that we'll want to preserve. One is the safety, the beautification and the cleanliness of downtown, which has been through Operation Downtown. When visitors would come to Des Moines, it was always really interesting to hear them talk about, "Oh, your streets are so beautiful. The flowers and everything are so clean, all the trash is picked up and I feel really safe being here." And then you go outside of Des Moines and you realize that isn't the case everywhere. We have an initiative that provides all this, and then as a community I think we sometimes take that for granted. We live in it and we don't always see it until a visitor points it out to us. And that makes it really wonderful to be able to do business downtown to have the support of those elements.
Another is the historic preservation that we've been seeing. The World Food Prize Hall of Laureates is a great example. That was there when I started at the chamber. And then look at what's happening with the Hotel Fort Des Moines and bringing that back to life. … There is a unique charm to downtown that existed that over time had been covered up in different ways and now we're bringing a lot of this back. The Kirkwood Hotel is another example of that. When they remodeled that, in the lobby for example, they brought back the original ceiling and even painted it to try to get it back to this kind of original luster. And it's just fun to walk into these places and to see that old-time charm back in a new way.
Facebook Notice for EU! You need to login to view and post FB Comments!