NOTEBOOK: Smooth skating in D.M.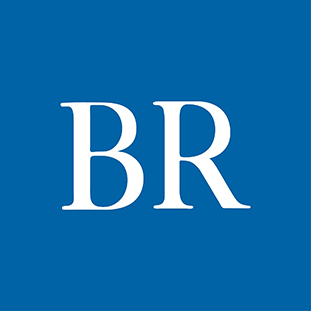 The dozens of people packed into a nook of Wells Fargo Arena overlooking the Des Moines River April 4 provided an interesting moment in Des Moines history. One of the take-home lessons: This city can bring together a large group of very diverse interests in the name of recreation, quality of life, fun and, of course, workforce attraction.

There stood Nix and Virginia Lauridsen, onstage for an understated comment about the relative worth of what now will be Lauridsen Skate Park. "All I had to do was sign a check," Nix quipped while giving the credit to a whole host of others who have worked for more than a decade on the project. "It was a big check."

That check turned $1 million over to the skate park project for naming rights. The announcement brought the whole audience to its feet — skateboarders, elected officials, a handful of staffers from the Greater Des Moines Partnership, bicyclists, real estate magnates, community leaders, police, and representatives of the Community Foundation of Greater Des Moines, United Way and AMOS. The attraction will be near Wells Fargo Arena on the west bank of the Des Moines River, not far from the Center Street Dam and another potential draw — a whitewater course.

Some of you might not know the Lauridsens. Nix is behind the Ankeny-based Lauridsen Group Inc., a collection of seven health and nutrition companies with more than 50 manufacturing and sales locations in 20 countries and sales in more than 60 countries. Virginia is a soprano and assistant music professor at Simpson College.

Former City Councilwoman Christine Hensley checked her email one last time one night before setting her smartphone aside. She had an email from skate park consultant Connie Isaacson noting someone wanted to pay for naming rights at the park. "My immediate reaction was, 'Did I have too many glasses of wine?' " Hensley recalled.

"We wondered if we would ever get to this point," Hensley said. "Heck, yes!" She thanked the growing list of people and organizations she called "philanthropic angels."

The whole skate park board had contributed. The Community Foundation of Greater Des Moines' Leadership Circle had given $500,000 with the understanding the project would be downsized. The Leadership Circle is an endowment originally backed by Sunnie Richer and Roger Brooks, Suzie Glazer Burt, Patty and Jim Cownie, Dr. Richard Deming, Michele and Barry Griswell, Charlotte and Fred Hubbell, Sharon and Kyle Krause, Jill and Mark Oman, and Emily and Fred Weitz.

As I chatted with Carl Voss, the photographer/bicyclist/runner extraordinaire, before the meeting, he recalled the meeting 14 years ago at Cownie Furs that brought together members of AMOS (A Mid-Iowa Organizing Strategy) and others who wanted to build a skate park downtown. Voss marveled at the diversity of the support for the project now, as he looked around a news conference attended by Police Chief Dana Wingert, skateboarder Marco Daines of Roosevelt High School, Partnership President Gene Meyer, Polk County Supervisors Angela Connolly and Steve Van Oort, and Brad Anderson, the political operative, executive director of Above + Beyond Cancer and self-described fairly lousy skateboarder who helped assemble and lead the team that has raised $2.5 million of the $3.5 million budget for the project. He leads the board with Hensley and Connolly.

Daines, the skateboarder, said he's glad that skateboarders will have a central place. And he noted he's a dedicated supporter — he skipped his standardized assessment tests at Roosevelt to speak at the news conference.

As the excitement built toward last week's announcement, the gang at the Greater Des Moines Partnership — led by Tiffany Tauscheck — bought Partnership CEO Jay Byers a skateboard for Christmas. It featured the Partnership's familiar red, white, black and gray color scheme.

Cownie, who once told the community's skateboarders to "never give up" on the project said, "Yes. A world-class skate park is coming to Des Moines, Iowa," he said.

Anderson said with $2.5 million in hand from big donors, the goal now is to get 3,000 average skateboard supporters to sign a support petition at DSMskatepark.com, and to get 1,000 to make donations.

Anderson hopes construction will begin this fall.
Facebook Notice for EU! You need to login to view and post FB Comments!