NOTEBOOK: The man who saved Suku
A tribute to the late Neal Smith in the words of Suku Radia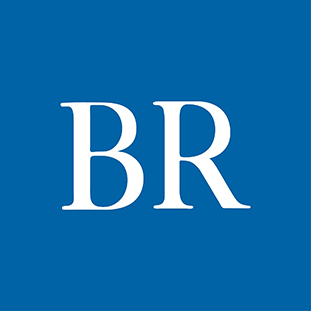 Submitted by Suku Radia | retired CEO of Bankers Trust
Publisher's note: At the conclusion of our sister publication dsm Magazine's Sages Over 70 event on Nov. 4, Suku Radia lingered and mingled as the crowd slowly dissipated. The former CEO of Bankers Trust Co. had just been honored as a Sage and he continued to patiently and of course willingly dispense wisdom post-speech. He and his wife, Mary, stopped briefly to say hi to me on the way out of the room, and as he took a few steps toward the door, he paused and then turned back around with a pensive look on his face. Mary gracefully and patiently waited. His speech had touched on the fortunate circumstances that had led to him being able to seek political asylum in the United States and ultimately build a life and make the contributions he was able to make to this community. But he hadn't thanked the man directly responsible for making it possible for him to stay in the United States. He shared with me the story that follows.
– Chris Conetzkey, publisher of the Business Record
The year was 1972. President Idi Amin ordered the expulsion of Indians from their homeland of Uganda even though many of them, like my family, had been there for three or four generations. I was already in this country attending Iowa State University expecting to return home and become involved in the family businesses.
All of a sudden, I was no longer receiving the generous monthly allowance from my father. I was now accepting the reality of being a man without a country and not having a nickel to my name.
My family fled to the U.K. because that country was the first to offer the Indians asylum. The British had originally brought the Indians to build a railroad in East Africa. Uganda had been part of the British Empire until its independence in 1962. I was born in the capital city of Kampala, as was my father and his father.
I rushed through college, working my way to fund my education. In the meantime, I knew my Uganda passport was going to expire and I needed to seek political asylum in the United States. I found out that the United States was going to take in a small number of Indian refugees from Uganda. Unfortunately, my request for political asylum was denied as I was "already in this country."
I reached out to Congressman Neal Smith, explaining my dilemma:
I was over 21 and could not join my family as a dependent in the U.K.

I had completed college in eight quarters, graduating top of my class.

I wanted to become a CPA (there was a shortage of CPAs in this country).

I could not return home. I was in love with an Iowan (we have now been happily married for 47 years). I did not want to take the easy way out, marrying her to gain American citizenship
Two weeks after my letter to Smith, I received a copy of a letter he sent to the then commissioner of the Immigration and Naturalization Service. The letter began: "Dear Commissioner: Have you lost your mind?"
Within six months, I was a U.S. citizen. I have now lived in Iowa for over 50 years. I have served on over 30 not-for-profit boards, have raised well over $150 million for a number of great causes and will always be a proud Iowan.
I will never forget the man who saved me – the late, great Neal Smith. We became good friends. My wife was the late Bea Smith's physician; the great congressman always reminded me that Bea was being treated by a very smart physician. Neal Smith was my hero, one of the greatest Iowans and a true believer in always doing the "right thing."
Facebook Notice for EU! You need to login to view and post FB Comments!