NOTEBOOK – Tomorrow Plan: 'We can build whatever we think'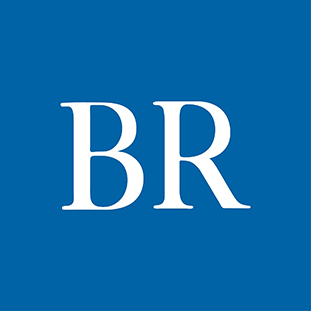 How do you build meaningful art into a community? Olivia Gude, a Chicago artist and educator known for her community-led public murals and mosaics, turns to the community first.
Gude spoke June 21 as part of the Tomorrow Plan Series, held at the State Historical Museum of Iowa, on her philosophy. All of Gude's public art projects are guided by the storytelling and community traditions of the residents. Her entire Tomorrow Plan presentation is available on the Des Moines Business Record's Facebook page to watch: https://bit.ly/2xcJeES.
"There was a saying here that all you need to have a town is a church and a tavern," Gude said, flashing photos of a previous mural project in a small, primarily German-American community with agricultural roots. That landscape mural, painted with the help of community members, prominently featured church and tavern as the only two buildings along a railroad.
Another mural featured DeKalb, Ill., local heroine Annie Glidden, with comments describing her captured within the mural from the people who knew her.
"I think this idea of a certain kind of community connection and folklore is all part of [the mural]," Gude said.
A mural at a community center in Chicago, which Gude led with fellow artist Juan Angel Chavez, explored the ideas of "Fellows and Others" by interviewing neighborhood kids. The mural covered up a previous piece of jungle animals, which Gude said didn't resonate with the residents.
"Don't go into somebody else's neighborhood and throw up some quick mural and expect them to live with it," Gude warned. "The kids themselves were like, 'Yeah, why are there animals on our mural? Do they think we're animals?' That's really interesting to think about."
The finished mural (which can be seen on the Facebook recording starting at 41:20) explored fellowship deeply among the neighborhood kids: How do people pick a person to pick on? What are the things people say about other people? Those answers became the "building blocks of racism" depicted in the mural, which are then depicted as being loaded onto a conveyor belt and projected into a person's head.
Meaningful conversations with the community will always enrich public art, Gude said.
"This idea that 'we can build what we think' is a really important idea for us to think about, when we think about envisioning tomorrow's communities," she said. "If we think about it, we can actually make it happen. We can build whatever we think."
Facebook Notice for EU! You need to login to view and post FB Comments!