NOTEBOOK: Two ways the pandemic, social justice may change employment law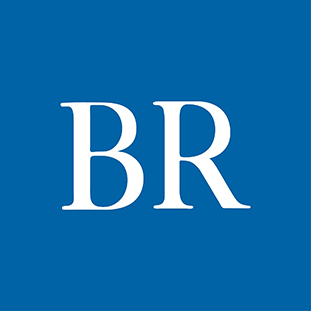 In a recent interview with Kelsey Knowles, a shareholder and attorney at Belin McCormick, we talked about changes to employment law since the start of the pandemic. As we talked, I also asked her about equity issues that employers might want to know about. Here are two of those.
Remote working accommodations for people with disabilities may be more common
When employers converted their workforce to remote operations at the start of the coronavirus pandemic en masse, many advocates in the disability community were frustrated that the changes could be made so swiftly even though many folks with disabilities had been asking for remote working accommodations for years but were told it couldn't work.
"Business leaders across the state turned on a dime to create accommodations designed to protect employee health and make work accessible outside of the traditional brick and mortar workplace," Joseph Jones, executive director of Harkin Institute for Public Policy & Citizen Engagement, wrote in a column for the Business Record in July 2020 as part of the celebration of the Americans with Disabilities Act's 30th anniversary. "These same accommodations are what the disability community has sought for years to allow for a more open pathway to competitive, integrated employment for persons with disabilities. Now we all know it can be done."
It raises the question: When more companies return to the office, will they still be able to deny those requesting work-from-home accommodations the same way they were before the pandemic?
"I think there will be changes," Knowles said, but she noted that the changes to how employers look at remote accommodations might not be as sweeping as we thought at the beginning of the pandemic. As what some thought would only be weeks working at home turned into months upon months, some employers realized that while remote working could be efficient in short settings, it wasn't sustainable for their business.
"Because it has gone on for so long, I think that maybe we have seen a little bit that there are some jobs where [remote working] doesn't work, or some people for whom it doesn't work," Knowles said. "Sometimes you like these concrete rules that apply to everyone equally, but sometimes there are some folks that just don't perform as well when they work from home … and didn't have that accountability of an office. So it forces some individual conversation.
"But I do think people are a little bit more open to the idea of a work-from-home setup, and I think it will be more challenging for employers to just say, 'Nope, you can't work from home; this is an in-person job' without having an explanation as to why. The explanation of just saying, 'We'd like everybody to be in the same building' may not be enough."
The pandemic has created this long experiment, she said. Some employers will have data to show that remote working created inefficiencies and lower productivity – but others will have the data showing the exact opposite, and remote accommodations are something that they probably would offer.
There's an expectation that employers educate themselves about racial equity
National conversations about racial injustice have also led to more civil rights lawsuits against companies.
There's an expectation that white employers and fellow employees understand that their friends and co-workers of color have to deal with current events and the world in a different way than they do.
"One of the things that employers should be aware of – and especially those in a leadership role should be aware of – is that I think that the line is moved in terms of how people are expected to behave," Knowles said. She said tolerance for what may have been intended as a joke but was actually perceived as racist is no longer the same. "I think there is an expectation that people educate themselves, and an expectation that people will treat one another with a high level of respect."
She said this is similar to how the #MeToo movement brought light to sexual harassment and callous comments that are no longer acceptable.