NOTEBOOK: Without warning, CRE provider shutters operations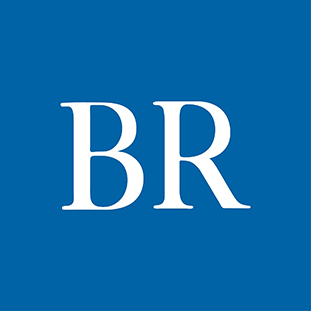 When the lights went out last week at Kansas City, Mo.-based commercial real estate listing and research company Xceligent Inc., the darkness spread to Greater Des Moines, where the company was the first to provide such services when it arrived in the area in 2002.

So sudden and unexpected was the company's shuttering and bankruptcy filing that an agent with Iowa Realty Commercial was online updating information when the Xceligent website crashed. A vendor helped the company patch together PDFs of listings with bare-bones information, said Kevin Crowley, who heads the Iowa Realty Commercial operation.

That was Dec. 14. Since then, a former Xceligent official has said company founder Doug Curry was looking for investors to join him in buying the company's assets from the bankruptcy estate, with plans to have a website up and running by Thursday.

The message also was delivered to advertising representatives with Business Publications Corporation Inc., which has a longtime relationship with Xceligent. The former Xceligent representative who informed BPC could not be reached for comment by the Business Record editorial department.

During an Xceligent meeting Dec. 12 with Greater Des Moines commercial real estate representatives, the word from the company was "business as usual," said Mark Patterson, president of the Iowa Commercial Real Estate Association and one of several individuals who helped bring Xceligent to the area 15 years ago and helped it get acquainted with local brokers.

The Certified Commercial Investment Member Institute reported a similar response in emails to local holders of the CCIM designation. Xceligent hosted a website that has been a source of marketing information and other data for CCIM members and individuals seeking the CCIM designation. The CCIM Institute was told in October that Xceligent would continue to host the Site to Do Business website operated by CCIM Institute's subsidiary CCIM Technologies Inc. On Dec. 14, the website went dark.

Although the bankruptcy filing, with its plan to liquidate the company, caught many by surprise, it may have been a long time in coming.

In December 2016, industry giant CoStar filed a federal lawsuit accusing Xceligent of hacking its systems and stealing data. In June, Xceligent countersued, claiming that CoStar was attempting to create a monopoly and launched an email campaign accusing CoStar of the same.

Curry was fired by the Xceligent board in October, one day after after one of the company's contractors, RE BackOffice, revealed in a court filing that Xceligent directed it to hack CoStar's website and copy its content. The contractor specifically named Curry as being involved in directing the online data theft, and agreed to pay CoStar all profits it received from Xceligent.

In addition, directors were unhappy that Curry's attempt to expand in the pricey New York City market was costing too much, according to published reports.

The two companies are kissing cousins. When CoStar bought Xceligent's majority owner, property listing website LoopNet, in 2012, the Federal Trade Commission forced CoStar to sell Xceligent to allow for competition in the marketplace. Xceligent was bought by London-based Daily Mail and General Trust.

In Greater Des Moines, Xceligent provided general market analysis for the public and detailed information on property listings to brokers, who paid a fee for the service.

Though other companies provide similar services, CoStar and Xceligent have been the dominant players, with CoStar easily outflanking its competitor on the national stage.

Xceligent was the central source of listing information in Greater Des Moines, said Kyle Gamble, senior vice president and managing director of CBRE|Hubbell Commercial.

Xceligent also used a tactic that was appreciated by local brokers. The company relied on them to provide the weedy background information on their listings — lease comps, historic lease rates on a particular property, market vacancies or vacancies on a particular street, as well as how quickly those vacancies were filled. More generic information is publicly available from CoStar's LoopNet listing service, with brokers paying a fee for additional details.

Many commercial real estate professionals questioned the quality of CoStar's data.

One local commercial real estate professional noted that CoStar reps would "hound" brokers for data on their listings, rather than allowing brokers to supply the information at their own speed or contact an Xceligent representative to do the updates.

Xceligent also established local advisory councils that allowed specialists in retail, office and industrial properties to share information. The councils, often meeting over lunch, created a cozy atmosphere in a highly competitive business. It was during the Dec. 12 meeting of those councils that Xceligent said it would be around for the long haul.

Crowley said that, coincidentally, he had met with a CoStar representative on Dec. 12 to learn more about the company's offerings. He had no idea Xceligent was about to close.

"We were very impressed with what we saw with CoStar," he said. Though he has been a longtime supporter of Xceligent, all that really matters to Crowley is working with a company he can rely on.

"I don't know how a business person can wait for Xceligent to do something," he said. "I believe we have made the decision all over town to move over to CoStar."

Crowley said several other Greater Des Moines brokerages took advantage of Xceligent's web hosting services, and all were without that service last week with no warning. Iowa Realty Commercial expects to have a website up and running yet this week.

Ritchie Hurd, vice president of Hurd Real Estate Services, said the lack of competition is not good for the industry.

"Anytime there are two service providers and one goes out of business it's bad for the consumer," he said. "I think Xceligent did a nice job of tracking the Des Moines marketplace and were more hands-on than CoStar. We used both CoStar and Xceligent, and sometimes one is better than the other depending on the property type."

Still, CoStar will "continue to do a great job with the Des Moines market," he said.

"They are the leader in that category for a reason. Their online platform and overall user experience is much better than Xceligent, plus they have a great iPad app. The main downside is CoStar is more expensive and they charge per market. So if I want data on Chicago I have to pay extra for that information."

CBRE|Hubbell Commercial also used Xceligent and CoStar, Gamble said. As for the loss of Xceligent, "we'll adapt to it," he said.
Facebook Notice for EU! You need to login to view and post FB Comments!