Now, that's show business
Several area businessmen are swapping out their neckties for musical instruments, so they can take part in this year's Jazz in July concert series. Here's a look at where and when you can find them.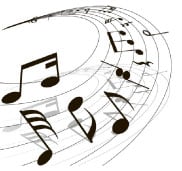 Java Jews
• Time: 6:30 p.m.
• Location: Jester Park
• Address: 11407 N.W. Jester Park Drive, Granger
• Featuring: Bass player Chuck Kuba, president of Iowa Diamond, and accordion player Abe Goldstien, senior account executive for Trilix Marketing Group Inc.
Gruve
• Time: 6:30 p.m.
• Location: Roosevelt High School lawn
• Address: 4419 Center St., Des Moines
• Featuring: Keyboardist Eric Sickler, associate vice president for client services at Stamats Higher Education Marketing.
John Krantz Quartet
• Time: 6:30 p.m.
• Location: Waukee Downtown Triangle
• Address: Sixth and Walnut streets, Waukee
• Featuring: Pianist John Krantz, president of Adventureland Amusement Park.
Finale Festival featuring Salsa Vibe
• Time: 6 to 10 p.m.
• Location: Jordan Creek Town Center Lake District,
• Address: 101 Jordan Creek Parkway, West Des Moines
• Featuring: Salsa Vibe vocalist Fernando Aveiga, producer of Toque Music Management.