Omaha-based developers plan second multifamily project in Ankeny's Prairie Trail planned community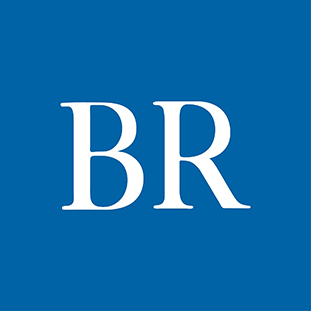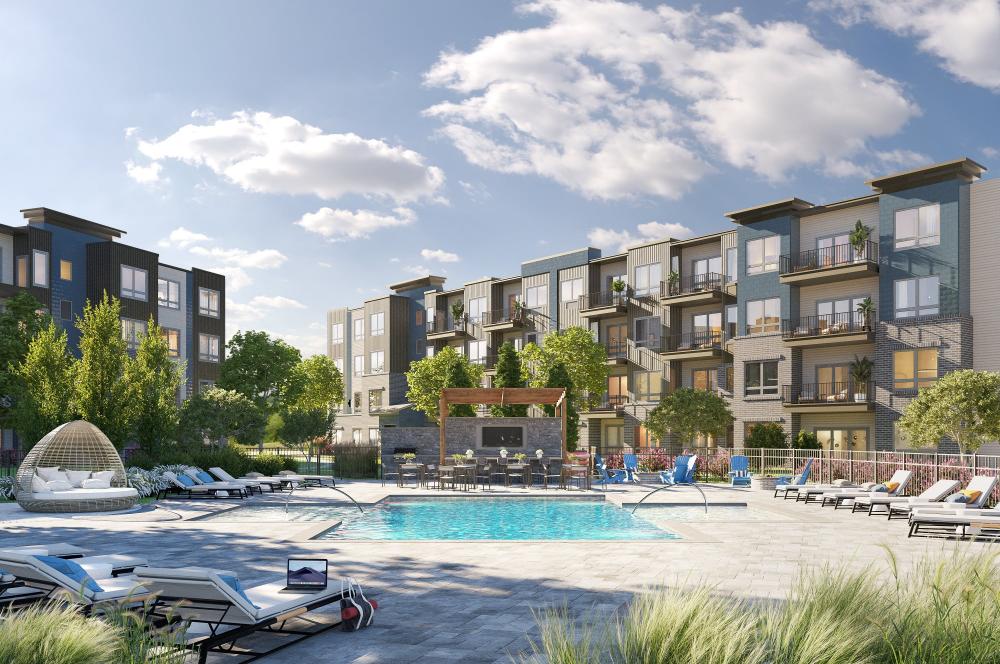 Construction of the Sterling North at Prairie Trail multifamily development is scheduled to begin in the spring. The new apartment complex will include about 400 luxury units.
Rendering special to the Business Record
The company behind the Sterling at Prairie Trail multifamily project in Ankeny plans to begin work on a similar development on about 20 acres near Ankeny High School and Southview Middle School, developers with the Omaha company said.
The new development, called the Sterling North at Prairie Trail, will include about 400 apartment units built in two phases, said Jerry Slusky of SB Communities LLC, which since 2013 has constructed more than 1,000 units mostly in Nebraska and Iowa.
"We will be closing on the land and starting to grade when the thaw comes in the spring," Slusky said. A site plan shows four, four-story buildings constructed around a pool and common area. A ring of garages and surface parking separates the larger buildings from 10 smaller multifamily structures.
Ashley Johnson, spokeswoman for D.R.A. Properties Inc., which is developing the 1,031-acre Prairie Trail, confirmed that SB Communities will develop its second multifamily project in the planned community. Prairie Trail is roughly located south of Southwest Ordnance Road and east of Southwest Ankeny Boulevard. The new multifamily complex will be in the northeast section of the development.
Prairie Trail includes numerous commercial developments, schools and more than 750 single-family houses. It also has more than 200 townhouses and rowhouses and more than 700 apartment units, including the recently completed second phase of the Sterling at Prairie Trail, 2333 S.W. Plaza Parkway in Ankeny.
The development's second phase includes 67 elevator-accessible apartments and 32 townhomes. SB Communities completed 213 apartment units in the development in 2017.
Slusky said nearly all of the new townhome units are leased, as are many of the luxury apartments. Rents for the apartments range from $795 for a one-bedroom unit to $1,425 for a two-bedroom, two-bathroom unit, according to the company's website.
"Why are we different from projects?" asked Bob Batt, of SB Communities. "Our building style is based on what the customer wants. Some developers do what they want. We try to do what we see in customer trends."
The interiors of SB Communities apartments "feel like a home" Slusky said. "They have stainless steel appliances, luxury vinyl and other flooring, quartz countertops, better fixtures, and high-end security."
Windows in the apartments are up to 30% larger than those typically found in newer apartments, Batt said. The energy-efficient windows "let in a lot of natural light and give the [resident] a great feeling of space."
SB Communities has developments in Grand Island and Kearney, Neb., and is a partner in a joint venture multifamily development in Papillion, Neb. The Sterling in Ankeny is the company's only Iowa development.
Slusky and Batt said they expect construction to begin in May in their new development in Prairie Trail. The project will include garages and workout facility for residents.
PHOTO ABOVE: The interior of one of the apartment units at the recently completed second phase of the Sterling at Prairie Trail, 2333 S.W. Plaza Parkway in Ankeny. Photo special to the Business Record
RELATED ARTICLE:
Ankeny's Prairie Trail development continues to thrive, even during a pandemic
J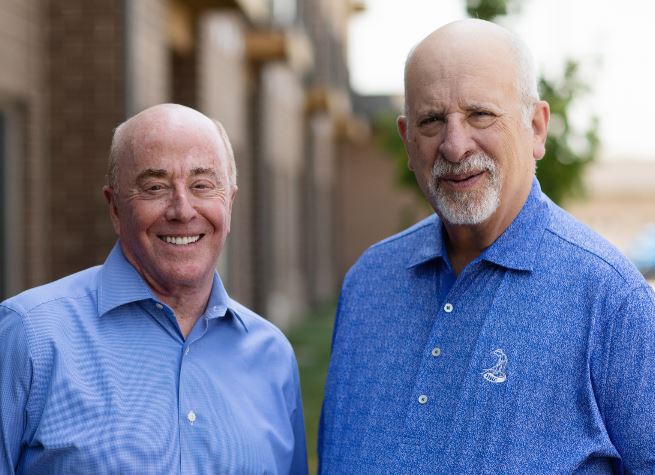 Jerry Slusky, left, and Bob Batt, of SB Communities LLC.
Photo special to the Business Record