On Leadership: Business Record newsmakers make news with top industry awards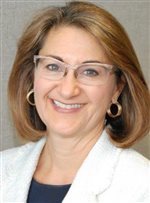 "Helping businesses do business better."
That is our mission and our mantra at the Business Record, the flagship publication of Business Publications Corporation (BPC). Over the last 18 months, we have been laser-focused on bringing you – our readers – information to help you navigate the constant changes generated by the pandemic and related economic and social upheaval. As such, it was particularly meaningful for the Business Record to once again be recognized with several prestigious awards by our industry peers at the annual Alliance of Area Business Publishers (AABP) Awards last week. Congratulations go to the Business Record team and thanks go to you for your continued support and engagement.
While we do not produce work in order to win awards, the Business Record was honored to receive awards in three noteworthy categories: Best Newspaper, medium market, Silver; Best Specialty Newsletter, Gold, for Fearless; and Best Multimedia, Silver, for Black Lives Matter Photo Gallery.
We consider it a privilege to serve readers right here in our home community and we believe that part of doing business better is understanding community and social issues that affect you and our workforce. Since Connie Wimer founded the company almost 40 years ago, we have been deeply committed to the community and focused on continuous innovation, but like many of you, changes in our world compelled us to forge forward with new ideas and to push ourselves to tackle high-impact topics and issues like hunger, racial and gender equity, and health that affect society and therefore affect business and the economy.
Those efforts were expressly recognized in the AABP honors, with the judges writing about the Business Record overall: "The staff tackles tough social subjects, relates them to business and executes them well. Thoughtful stories and outstanding design make the publication live up to its mission."
To have our peers, top business publications across the U.S. and internationally, attest that we are living up to the high standards of our stated mission and validating the quality of our work on these fronts carries great weight for us. As one of the smaller U.S. business journals in terms of market size, it has always been an honor to be widely recognized as a leader and innovator within our peer group, and to be considered one of the best newspapers among those peers is humbling indeed.
To produce the multitude of Business Record publications and events requires a highly collaborative effort across our company, and we are fortunate to have outstanding leaders and superb individuals on the team. In particular, we extend our deepest thanks to editor Emily Barske, who has shown exceptional leadership, creativity and resilience during a period of constant change. Her clear head, unbiased approach and passion for diversity, equity and inclusion are evident throughout all Business Record products.
Special recognition goes to Emily Blobaum for her exemplary work as the editor of Fearless, our recently redesigned and rebranded specialty publication focused on women who want to succeed in work and life. Emily Blobaum has created formidable and distinctive multiplatform content in her first year at the Business Record; she is a gifted, dedicated journalist who through Fearless has given a powerful and intersectional voice to women and issues that affect us all.
Each talented team member in our newsroom contributes to the quality news you receive, and each deserves thanks: Kathy Bolten, Michael Crumb, Joe Gardyasz, Kate Hayden, Kurt Helland, Duane Tinkey and John Retzlaff; our design team Lauren Burt, Patrick Herteen and Annabel Wimer; our account and event executives Sara Brown, Stacey Thompson, Lori Bratrud, Laura Stapes, Dawn Donegan and Chrissy Smith; and our finance and operations teams including Eileen Jackson, Becky Hotchkiss, Mary Hall, Jason Swanson and Laura Stegemann, who provide support in countless ways.
Leading the entire Business Record division is our talented and steadfast Publisher and Executive Editor Chris Conetzkey, to whom we offer our most heartfelt congratulations and thanks. After more than a decade at the Business Record, Chris continues to shape and expand our product line, adding specialty newsletters, publications, events and awards to meet readers' needs, constantly innovating on how to best deliver news you want and need on the platforms most relevant to you. With his vigilant attention to the needs of our community and business leaders, Chris truly embodies the Business Record mission.
Awards are meaningful, but it is feedback from our readers that is the most important to us. Last year you asked us how we would cover the issues at hand, and we answered that we would simply do what our founder Connie Wimer has done since she started BPC – we would act with the health and strength of our community in mind.
Your positive response to our work indicates we are providing you with news and events that are relevant, timely and helpful. Readership is stronger than ever and event attendance has grown and expanded across the state. Your continued support is the greatest honor we can receive. Your readership, engagement and advertising show us that you find value in our work.
We commit to you that the Business Record will continue to focus on providing information and opportunities for leaders to consider critical issues that affect our lives and our economy – to help businesses do business better. The better you can do your work as leaders, the stronger we are together as a community and a state.
Thank you.
Facebook Notice for EU! You need to login to view and post FB Comments!