On Leadership: The Great Leadership Disconnect – Are you out of touch with your team?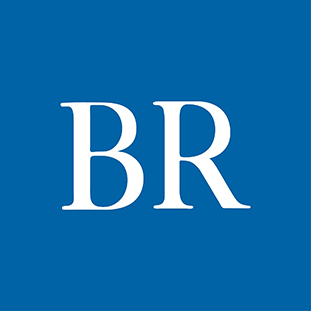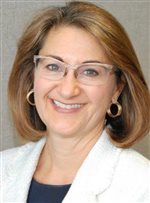 As I listen to some leaders or board directors talk about the desire for their company's workforce to return to various pre-pandemic ways of working, I am reminded of one of my dad's old sayings: "That horse has left the barn."
This little nugget of farm wisdom meant there was no going back to the way things used to be. New research validates that today's workforce does not want to turn back the clock; they have new or different priorities. But that research also reveals that many leaders are dead set on certain ways of working, oblivious to or disregarding employees' preferences. While many are referring to the shifting dynamics in the workplace as the Great Resignation or the Great Reshuffle, I'm starting to wonder if the period we are living in should also be called the Great Leadership Disconnect.
You may be saying, "Well, that's not me. I know what my team wants." But do you? Two significant recent studies indicate major disconnects, especially in preferences around hybrid and remote work. Here are some findings that made me sit up and take notice:
Disconnect No. 1:

A new Microsoft 2022 Work Trends Index that surveyed 31,000 people from 31 countries found that 54% of managers feel that leadership is out of touch with employee expectations.

Disconnect No. 2:

Another new study conducted last summer by the Future Forum surveyed more than 10,000 workers globally and reported an "executive-employee disconnect," specifically as it relates to getting back to an office setting.

Disconnect No. 3:

In the Future Forum report, 66% of executives report they are designing post-pandemic workforce policies with little to no direct input from employees. The same number believe they're being "very transparent" regarding their redesigned policies, but only 42% of employees agree.

Disconnect No. 4:

Both studies showed major disconnects around hybrid and remote work policies. For example, the Microsoft study found 50% of leaders want to return to the office full time, whereas 52% of employees were considering going hybrid or fully remote in the coming year. The Future Forum research similarly showed that employees self-reported that they're more than four times more likely than executives to want to work remotely full time. For hybrid plans, even the preferred number of days in the office differed between executives and their teams, with nearly 44% of executives surveyed saying they want to work from the office every day, compared with 17% of employees. Around 75% of these executives say they want to work from the office three to five days a week, versus only 34% of employees.

Disconnect No. 5:

The majority of executives are building return-to-the-office plans despite what they hear from their teams, according to the Future Forum research.
Why are these disconnects happening, and what do they mean? I understand that there are no clear answers about the future of work and that companies do have different needs based on industry and role. Some of the transition from pre-pandemic days is still playing out and remains to be seen.
Regardless, a few things are clear. Leaders who do not understand and engage their workforces put their companies at risk. Leaders who disregard employee feedback send a strong message about trust and respect. And when there is a disconnect of this magnitude between leaders and team members, employees disengage or leave.
As you contemplate the Great Resignation and Great Reshuffling, what can you do? In an environment where nearly every business is struggling with recruitment and retention, it seems like a good time to do some leadership soul-searching. Are you really hearing what your team is saying? Are you truly open to feedback? Are you yourself willing to work differently? And most importantly, instead of being disconnected and clinging to pre-pandemic policies, how can you use this opportunity to reconnect or reset with your team?
Facebook Notice for EU! You need to login to view and post FB Comments!