On Leadership: What not to do during Black History Month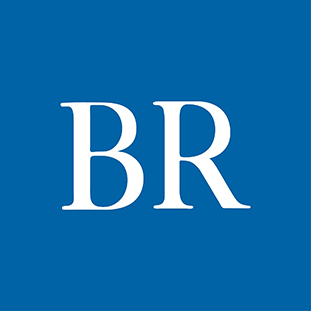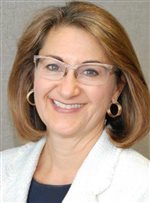 When I mentioned to a diversity, equity and inclusion (DEI) professional that I was planning to write a column on Black History Month, she commented that if we are only approaching DEI work in regards to a specific month, "We aren't embedding the work and it really won't change our world's outcomes." I couldn't agree more. But that doesn't mean we should miss the opportunity to intentionally honor the history and contributions of Black Americans during a special time each year. Yet many business leaders are not sure of the best way to approach Black History Month.
Why celebrate Black History Month? Nearly 100 years ago, Carter G. Woodson, the scholar often referred to as the "father of Black history," was inspired to honor Black history and heritage through Negro History Week. Woodson, the son of formerly enslaved people who went on to earn a Ph.D. from Harvard University, specifically selected February for this effort because it was the month in which both abolitionist leader Frederick Douglass and President Abraham Lincoln were born. Over time, the celebration evolved, and in 1976 President Gerald Ford drew on the significance of the bicentennial and expanded Black History Week to Black History Month.
This year's White House Proclamation on Black History Month states: "Each February, National Black History Month serves as both a celebration and a powerful reminder that Black history is American history, Black culture is American culture, and Black stories are essential to the ongoing story of America — our faults, our struggles, our progress, and our aspirations."
For business leaders, Black History Month provides a powerful opportunity to connect with your employees and advance conversations around racial equity. I asked local DEI leaders to weigh in on some do's and don'ts for leaders to make the most of Black History Month:
Marvin DeJear, Ph.D., senior vice president of talent development, Greater Des Moines Partnership: Leaders should not waste an opportunity to lift up African American contributions to their industry, their company and their organizations. While it is noteworthy to talk about charity, it is necessary to talk about contributions. During this month leaders should go above and beyond to celebrate the African American community. And if your plan is to be intentional, leaders should use this month to evaluate and address how you will continue your efforts year-round.
Reyma McCoy Hyten, CEO, Reyma McCoy Hyten, SPB LLC: Black History Month is an opportunity for leaders to investigate the Black history of their sector, which may be replete with unsung heroes and unacknowledged achievements, achievements that play a role in the successes of the sector today. It's a time to commit to ensuring that the history of excluding and diminishing the efforts of Black colleagues doesn't repeat itself.
Sharon Perry Fantini, Ph.D., vice president for diversity, equity, and inclusion, Iowa State University: This is an excellent opportunity to gain new knowledge and understand the importance of the month along with the origin. Once you've educated yourself, advance forward by bringing others along the educational journey. This fosters collaboration and positive team camaraderie.
Sanjita Pradhan, president and chief consultant, Sanjita Pradhan Consulting: In honoring Black History Month, make your actions meaningful. Don't just do something performative like a token social media post. Depending on where you are in your journey, pick something that works for you. It can be as small as reading a book and sharing that knowledge or as large as donating or sponsoring Black serving organizations or acting on policy change.
Claudia Schabel, president and CEO, Schabel Solutions: The story of Black History Month begins in 1915, half a century after the 13th Amendment abolished slavery in the United States. Leaders should not ignore Black history. Black history is U.S. history. Leaders should promote understanding of the central role of African Black Americans in U.S. history and commit to developing and implementing sustainable DEI efforts.
---
Best practices to engage your team during Black History Month – and every month.
Study history. "Studying history is one of the best ways to understand systemic issues in the U.S," says Schabel, who encourages leaders to embrace self-education, adding: "Conduct your research using only credible sources of information." As you learn, share that information with your team.
Be authentic and intentional. To be effective, how you recognize Black History Month should fit into your company's strategy and your leadership style. Pradhan advises, "Depending on your position of power and privilege, pick activities that work for you and align them to your comprehensive DEI plan."
Involve everyone. Black History Month is for everyone, not just your Black employees, so use the time to build awareness and foster meaningful dialogue. If you do tap Black individuals for training on this topic, remunerate them appropriately for that work.
Promote Black achievements. Perry Fantini encourages leaders to lift up the contributions and accomplishments of the Black community, saying, "Consider starting a book club around Black literature, host a cultural celebration, or engage in ways that promote Black achievements."
Challenge yourself. Do not let your possible discomfort with conversations about race get in the way of highlighting important issues during black History Month and all year long. Says DeJear, "Don't get out of your comfort zone, expand it."
Commit to real change. "Understand that Department of Labor rules and human resources policies can only protect Black employees so much," says McCoy Hyten. She asserts that committing to real systemic and cultural change is the simple solution to ensuring that the workplace can attain – and maintain – true inclusivity.
Facebook Notice for EU! You need to login to view and post FB Comments!