On Leadership: Why mental health is a business imperative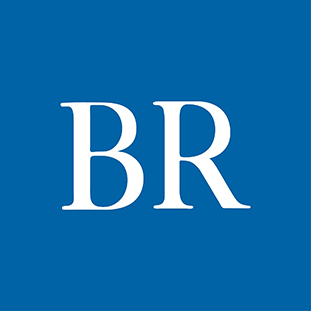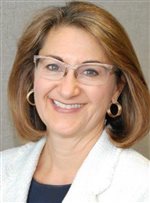 For much of my business career, the words "mental health" were not part of the workplace lexicon. Far from it. At most of the places I worked, if one was struggling with a personal problem of any kind, the accepted practice was to keep it to yourself. As far as mental health was concerned, let's put it this way: The resources were low and the stigma was high.
But we are living in a different world. Even before the pandemic, leaders and board directors were confronting a business landscape where the stakes around mental health had changed. Now, the pandemic has escalated overall health challenges, heightened awareness of how workplace factors can contribute to poor mental health, and elevated the intersections of health with diversity, equity and inclusivity. Mental health and employee well-being are now being seen as true business imperatives.
It's about time.
"Mental health challenges are now the norm among employees across all organizational levels," says a recent Harvard Business Review article titled "It's a new era for mental health at work." HBR cited Mind Share Partners' 2021 Mental Health at Work Report, in which 76% of respondents reported at least one symptom of a mental health condition in the past year, up from 59% in 2019. I had to reread that statistic. Seventy-six percent means nearly every single one of us, from the top down, has been affected by some mental health challenge.
Why does mental health matter to your business? For company leaders or directors guiding organizations, employee mental health matters because of one simple fact: Your workforce is your greatest asset. Employees who are experiencing stress or burnout or feeling alienated by organizational culture or struggling with behavioral issues cannot be fully productive and engaged. If your team is not healthy and functioning, chances are your business isn't either – or is at risk.
But why are your employees' personal issues your company's problem? Some of your employees' mental health or behavioral issues may stem directly from issues in the workplace. But other problems may appear personal in nature – not related to work – prompting many employers to ask why this is a business issue. The answer is easy: At the end of the day, any issue affecting your employees ultimately affects their performance, and therefore your business. As the HBR article points out, "Employees don't experience mental health challenges in isolation. Employers play a role, too — both good and bad."
Employers are recognizing that individuals cannot fully compartmentalize their lives. Our professional and personal lives are intersecting more and more, and with the rise in remote or hybrid work, the lines between our worlds have blurred. Employees' work has invaded their homes, and employees' personal behavioral or mental health challenges at home come to work with them as well.
What can leaders and boards do? A recent Forbes article called "Minding Employees' Mental Health" advises, "Employers must move from seeing mental health as an individual challenge to a collective priority." Antiquated practices of keeping one's personal or health issues quiet no longer serve employees or employers. It is not enough to ask employees to mind their own health; it is now all our jobs to help keep our workforce as healthy as possible.
---
Here are some ways leaders can support mental health in the workplace:
Address employee wellness in a formal plan. Employee wellness and mental health should be included in a company's strategic plan and its environmental, social and governance plan. Leaders and directors should develop clear metrics to hold management accountable for the plan.
Offer robust benefits and develop wellness policies. In addition to standard health benefits, make employee assistance programs and screenings available and examine your policies or norms to prevent discrimination, bullying or stigma.
Normalize the conversation and reduce stigma. Talking about mental health as part of all your ongoing communications helps people realize they are not alone and provides hope. Regularly share and remind employees of both internal and external resources.
Create a sustainable work environment. A wellness plan can't just be words on a page. Empathetic leaders must consider what their workers need as whole human beings whose jobs inform much of the rest of their lives and create supportive, flexible and sustainable jobs and culture. This may mean rethinking or redesigning jobs, processes or procedures, and training.
Lead by example. Employees are watching their leaders, taking behavioral cues from you. Taking care of yourself, modeling responsible behavior at company functions and in your daily life, taking time off, getting the help you need, and talking about your own physical, mental or spiritual health tells your team you are sincere and serious about well-being – yours and theirs.
Facebook Notice for EU! You need to login to view and post FB Comments!