Opus Group continues to grow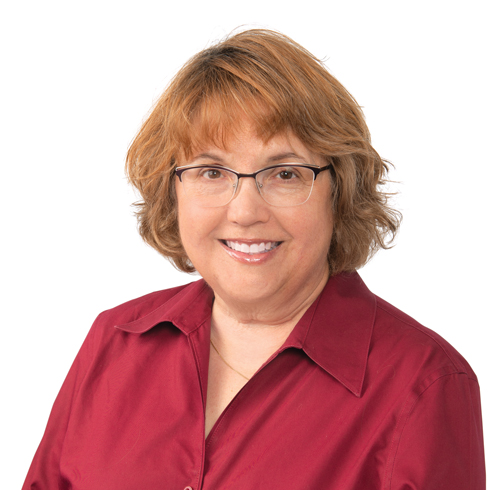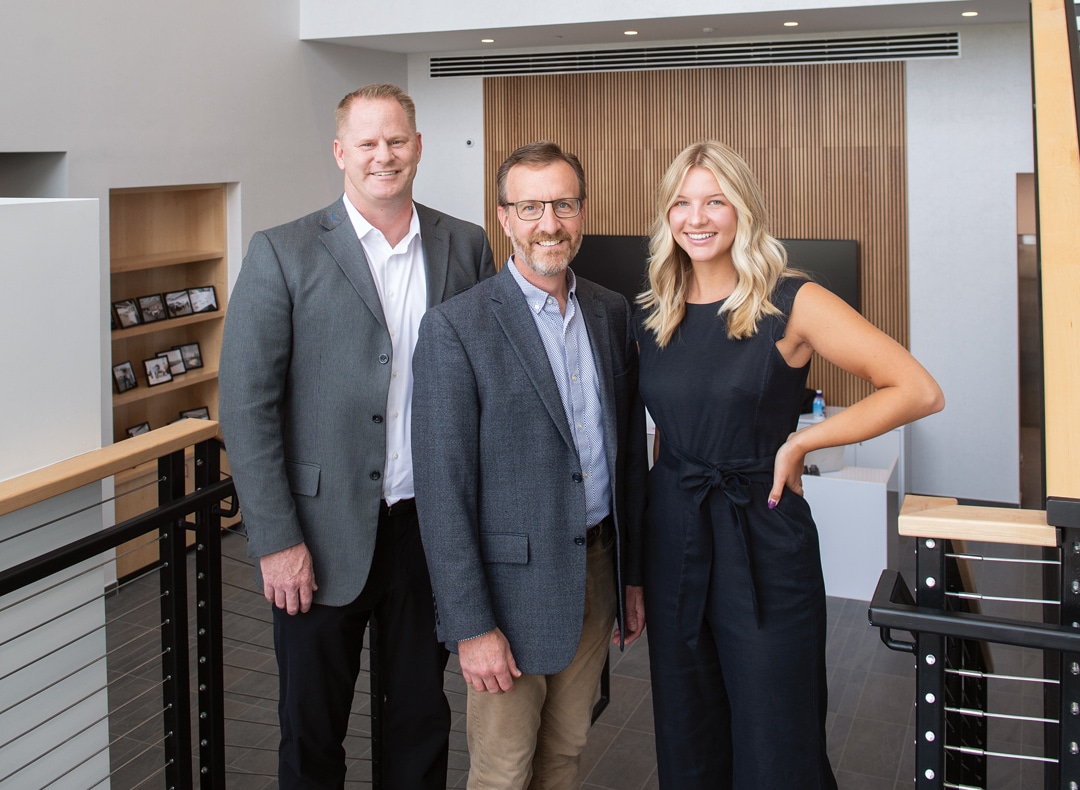 Jason Conway and his co-workers at Opus Group are in the midst of planning for 2025 today.
Companies that had been snatching up commercial real estate investment properties are sitting on the sidelines, waiting for tough economic headwinds to subside. When they do, Conway wants his team to have commercial developments available to be acquired by investors looking for quality properties to buy.
"There's going to be lull, which we're in now, and all the [industrial] space that has been built is going to get filled up," said Conway, senior director of real estate development for Opus Development Co., a subsidiary of Opus Group, which has offices in the Des Moines area. "Then the economy is going to change and it's going to boom again."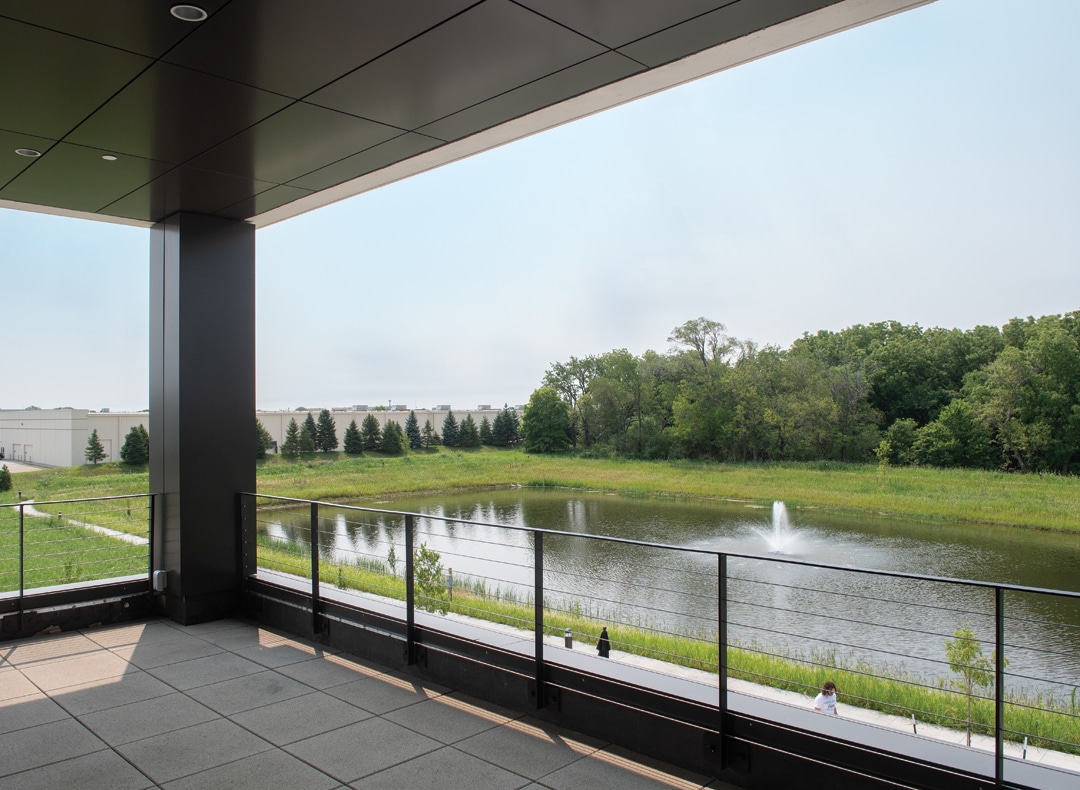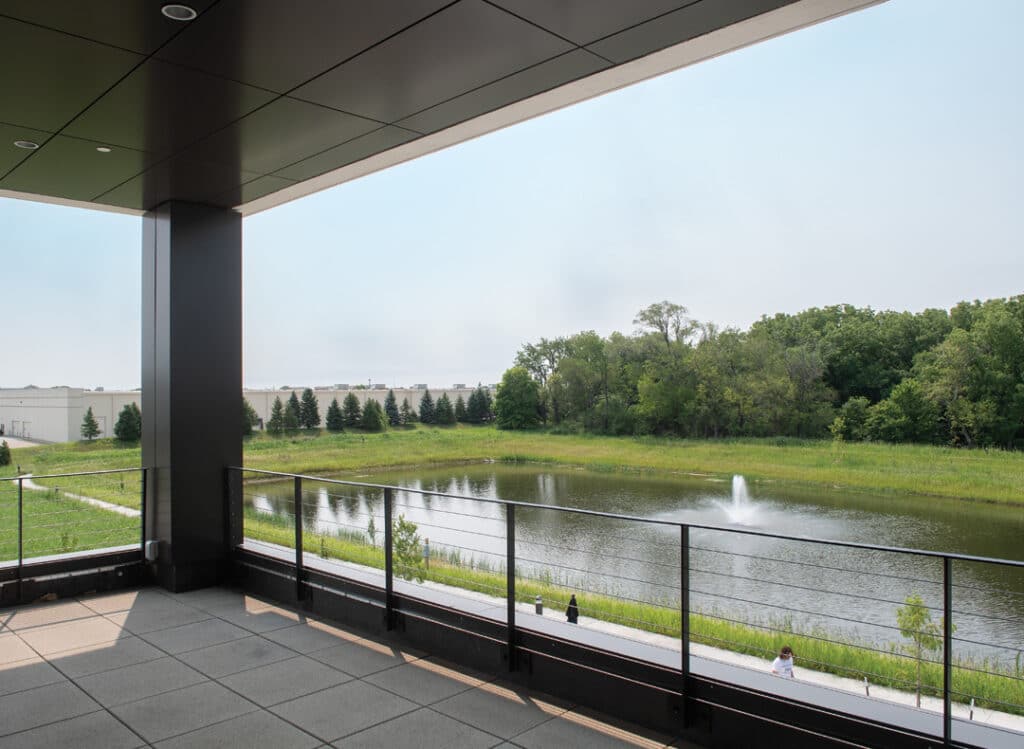 How long the lull lasts is anyone's guess, Conway said. The key is to have products available when investors are ready to once again begin purchasing properties.
"We are thinking right now about what is going to be happening in 2025," Conway said. "That's about how long it will take us to get land, build a building, fill it with tenants and be ready to sell it in 2025. We think the market is going to be better. We hope it's not going to be worse."
Opus Group, headquartered in Minnetonka, Minn., has been monitoring the commercial real estate market for the past 70 years.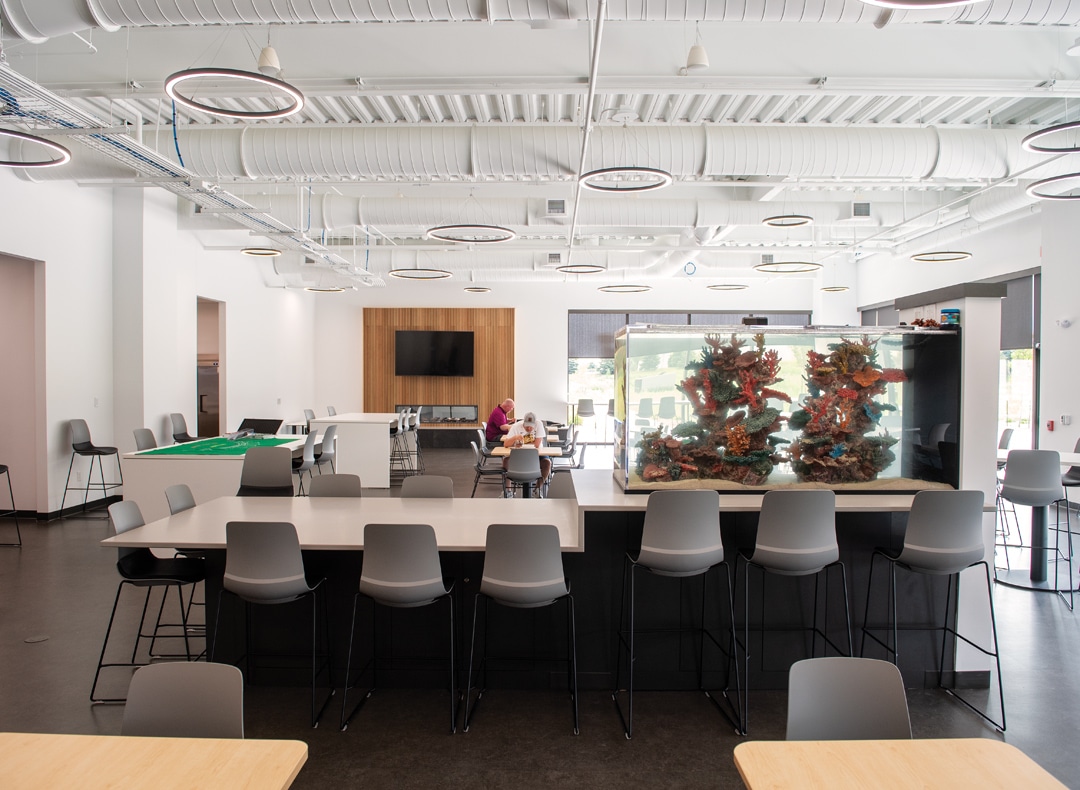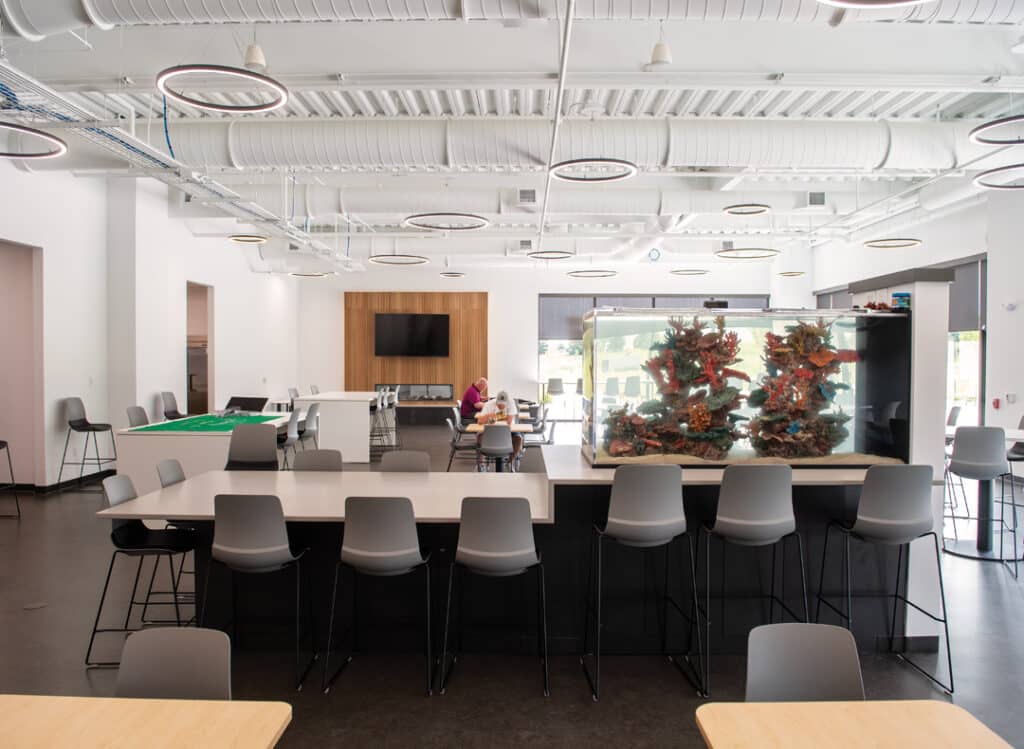 Opus Group is a family of commercial real estate development, design and construction companies with offices in the Des Moines area and six other cities. The company was started in 1953 by Gerry Rauenhorst, who named the firm Rauenhorst Construction Co. The firm's first contract was for the construction of a church in Olivia, Minn., Rauenhorst's hometown, according to Opus Group's website.
In the 1960s, the company became a national leader in the design-build delivery method of construction, adding architecture as a part of the services offered to clients. The company changed its name to Opus Corp. in 1982 and around 2010, became known as the Opus Group.
In 2005, Opus Group opened its Des Moines office, led by vice president Jeff Smith. In the past year, the 13-member office has grown to 15 with the addition of Chris Trosper, director of real estate development, and Alyson Leusink, real estate representative. The team has outgrown its office in Clive and will relocate to 6701 Westown Parkway in West Des Moines this fall.
"We're very bullish on Des Moines," Smith said.
For several years, work Opus Group did in Central Iowa was "opportunistic," Conway said. If a company needed a large warehouse built, Opus Group submitted a bid, and if successful, constructed the project, he said. For example, in December 2011, Opus Group completed a 301,000-square-foot warehouse for Hewlett-Packard that it had submitted a bid on. The new warehouse was next to HP's existing Des Moines facility.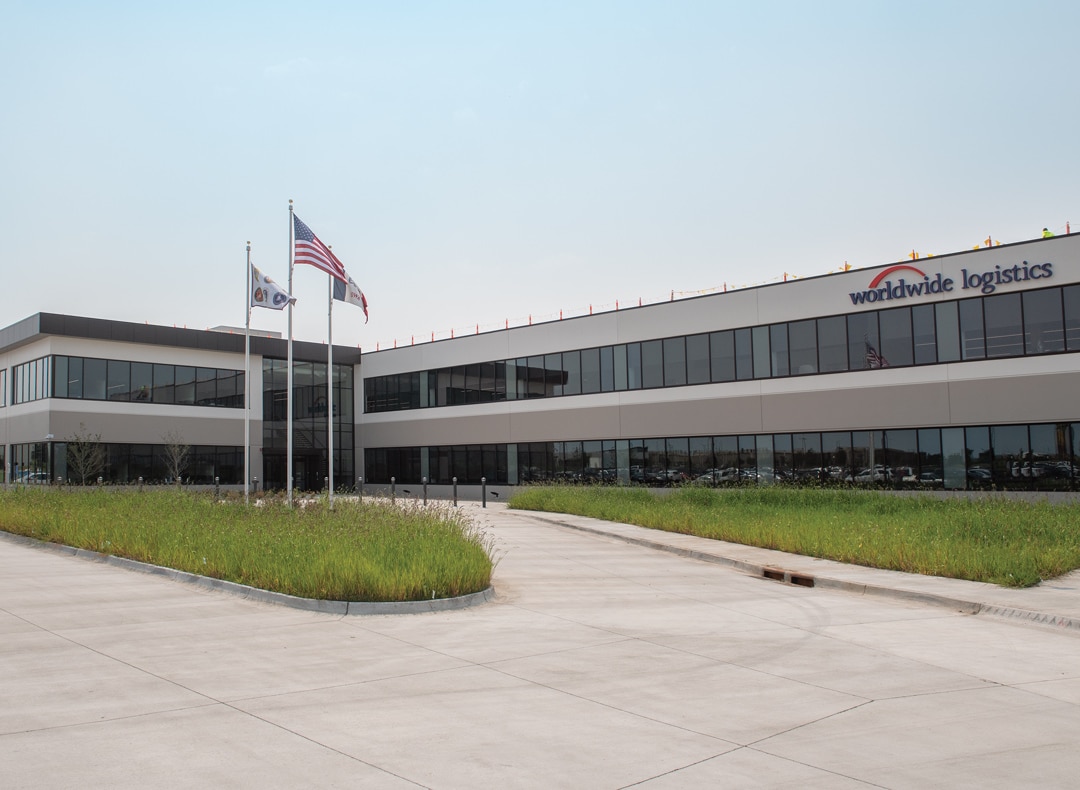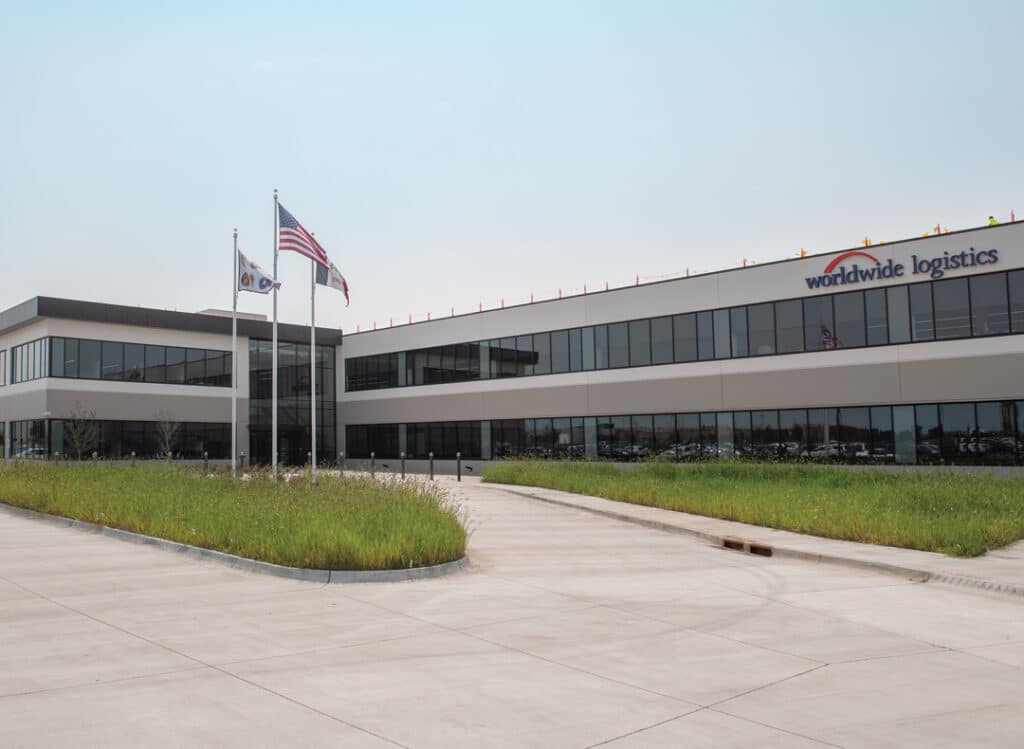 About 10 years ago, Opus Group shifted gears and began doing what Conway describes as "purposeful development. … That means we are looking for land and putting up speculative buildings. We're really chasing after business and projects."
Among the first "purposeful" developments Opus Group delivered in Iowa was the Foundry on Lincoln Way in Ames. The six-story, mixed-use project includes 53 private housing units for students on the second through sixth floors and retail space on the street level. The project, which was started in 2014, includes in-unit washer and dryers, underground parking garage, club room, fitness center and study rooms. The project was completed and sold in 2015.
"We bought the property, tore down an old bookstore and put up the six-story building," Conway said. "That was really our first, 'purposeful,' speculative kind of development."
That development prompted additional projects, including development of the Geoffroy Residence Hall on the Iowa State University campus, Conway said.
Often, Opus Group team members are involved in a project from its start to its completion, Conway said. The company develops, designs and builds projects that include multifamily, office, industrial and institutional structures.
"I might find a site and I'll talk with someone on the development team about the pros and cons [of the site]," Conway said. "Then we'll ask the architecture team to put together a plan and then we'll price that plan."
If the financials work, the project moves forward.
Opus Group doesn't keep its speculative projects, Conway said. "When we are developing real estate, we're always thinking about who is going to buy it," he said. "We have large institutions all over the country that buy our product."
The company began developing the master planned 52-acre Corporate Woods Industrial Park in Ankeny in 2015. Three industrial warehouses were built on site, all 200,000 square feet or more and all with clear heights of 32 feet. A New York firm acquired one of the properties, while Boston-based STAG Realty acquired the two others, real estate records show.
When Opus Group began building speculative warehouses, the structures all had 32-feet high ceilings. Previously, standard clear heights were 24 feet.
"It's a chicken and egg thing," Smith said. "People were saying that no one wanted 32-foot clear buildings. We said, no one's building them. … Now it's become the standard in this market."
Opus Group has developed and sold all of the property it owned in the Des Moines area that was zoned for industrial warehouses. "We are out of land and looking at options for more industrial developments," Conway said. The group is looking for land to develop in the northeast quadrant of Polk County, he said.
"We want to be where there's a concentration of other like products," Conway said. "Our investors want to be near other [developments.] We're not going to be the first in an area."
Being out of land doesn't mean Opus Group is idle. The Des Moines team is currently designing, developing and/or constructing 12 projects with over 2 million square feet of space.
Earlier this year, the Des Moines team completed construction of a new headquarters and customer service center for Worldwide Logistics Co. in Urbandale. The 76,000-square-foot building includes a café, coffee shop and outdoor grilling area and patio that overlook a large pond and walking path.
The company is also completing the second of five warehouses in the Northridge 80/35 Business Park at Northeast 14th Street and Delaware Avenue. When fully built out, the development is expected to add over 1 million square feet of Class A speculative warehouse space to the metro area. Opus Group is partnering with the property's owner in redeveloping the site.
"Northridge is a phenomenal site," Smith said. "I could see us in the future looking at additional redevelopment opportunities."
---
Opus Foundation
The Opus Foundation was created in 2000 as a way to help make communities in which Opus Group is located be better places to live, work and raise families. Since Jan. 1, 2020, the Opus Foundation has awarded nearly $500,000 in grants to Des Moines-area nonprofit groups. The groups include: Project Iowa; Freedom for Youth Ministries; Community Foundation of Greater Des Moines – Clive Greenbelt Landing; Anawim Housing; By Degrees Foundation; Creative Visions; Urban Dreams; Hope Ministries; Greater Des Moines Habitat for Humanity and Beyond Ball.
---
Opus Projects
Since 2020, Opus Group's Des Moines office has been involved in projects valued at about $270 million. Among the projects that Opus has built are:
Worldwide Logistics' new headquarters at 12408 Meredith Drive, Urbandale
Corporate Woods Industrial Park at 810 S.E Corporate Woods Drive, Ankeny
Handle University, 4020 121st St., Urbandale
Rider Logistics Center, 3901 S.E. Park Drive, Grimes
River Road Logistics, Council Bluffs
Brown Warehouse Corp. warehouse, 1543 S.E. 72nd St., Ankeny
Swanwood Logistics Center, 7400 S.E. Convenience Blvd., Ankeny
Northridge 80/35 Industrial Park, 990 E. Broadway Ave., Des Moines
Three Iowa National Guard Readiness Centers, various locations
Geoffroy Residence Hall, Iowa State University, Ames
The Foundry on Lincoln Way, student housing, Ames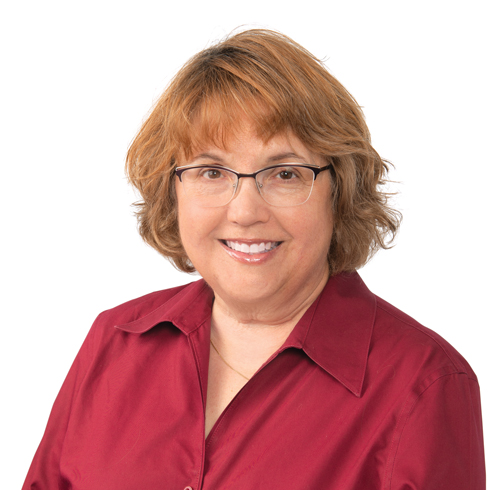 Kathy A. Bolten is a senior staff writer at Business Record. She covers real estate & development, law & government and retail.
Email the writer