Part 2: CRE pros offer tips on how to prepare for a recession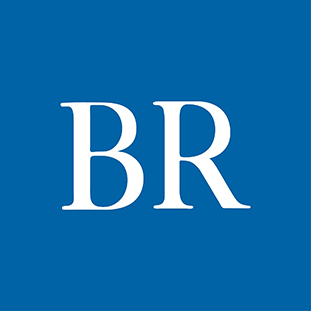 The Business Record recently reached out to the eight people who have been named CRE Professional of the Year and asked them to respond to questions related to economic downturns. Responses from three of the commercial real estate pros – Jake Christensen, Jennifer Cooper and Mark Rupprecht – appeared in last week's newsletter. Responses from the others are below.

The construction and development industries can be among the hardest hit in a recession, which some economists are predicting is where the U.S. economy is headed. Can you share one lesson you learned during the Great Recession that others could benefit from?
Kevin Crowley, manager of NAI Iowa Realty Commercial and 2020 CRE Professional of the Year:

T
he average length of recessions is 10 months. While we are starting to see the effects of a recession, the full brunt … will not be felt until the late fall heading into the new year. My experience lends itself to staying the course of your business, making strategic changes as issues or opportunities present themselves.
Currently, the rise in interest rates is slowing mortgage activity and the sales of housing. While the demand has dampened, the markets are still tight with low inventories and shortages.
We still have strong activity in logistics, warehousing and multifamily. Retail's adage of location, location, location is now more important than ever.
The office markets are still returning to a new normal, post-COVID with hybrid work schedules, work from home, and added benefits for those returning to work in person are all playing out.
So, at this time, sage advice is, "Be able to ride out the downturn and be ready to pounce as opportunities present themselves." Just like in driving in bad weather, don't oversteer, because that will certainly put you in a ditch.
Richard Hurd, founder and president of Hurd Real Estate and 2017 CRE Professional of the Year: As you know, construction of real estate takes time to complete. The biggest issue going into a recession are projects a developer has committed that will be built and completed during a recession, as the landscape is subject to change during that period. To avoid financial turbulence, it is necessary to have end loan financing committed with the pricing locked in, as well as construction contracts firmed up prior to the start of construction to avoid unexpected price changes. Regarding leasing, it is preferable to have a project pre-leased prior to construction to reduce holding costs.
Gerard Neugent, co-chair, Knapp Properties and 2015 CRE Professional of the Year: The lesson we learned during the Great Recession is to carefully manage our debt. We are very hesitant to put debt into non-cash-flowing assets such as raw ground. The Great Recession reinforced the need to proactively manage our rate and liquidity risk to avoid the need to refinance in a recessionary market. Another important lesson is to put ourselves in a position to take advantage of the opportunities that come available after a recession by "keeping our powder dry."
Brad Schoenfelder, Midwest region president, Ryan Cos. US Inc. and 2022 CRE Professional of the Year: At Ryan, "doing the right thing" has permeated through all levels of our company for 80+ years. When we're faced with challenges like recessions, pandemics or derechos, our approach is to identify problems early, address them head-on, and be transparent with our team and partners.
Rick Tollakson, president and CEO, Hubbell Realty Co. and 2016 CRE Professional of the Year:
– Stay positive: Most economic downturns are short-lived.
– Watch your liquidity: As the saying goes, "cash is king."
– Focus on the fundamentals: Quality, budget and schedule.
– Customer service is key: Your company is experiencing what individuals are experiencing.
– Look for the unique opportunities (there are usually many during downturns!).
What is one thing that can be done to insulate a business from a recession?

Hurd: As per my father's advice: "Don't let the troops get too far in front of the supply lines."

Neugent: We believe that we need to conduct our business with the assumption that a recession will be forthcoming. That is, we view our borrowing, acquisitions and development activity through a lens of how such activity would perform in a recession. The potential of an upcoming recession is one of many factors we consider particularly in the area of debt financing.

Schoenfelder: One of [Ryan co-founder] Fran Ryan's favorite mantras was, "Take care of the customer and the customer will take care of you." While this won't entirely eliminate the impact of a recession, strong relationships and diverse service offerings can help businesses adapt to a changing economy.

Facebook Notice for EU! You need to login to view and post FB Comments!