Partnership launches regional broadband survey in 11 Central Iowa counties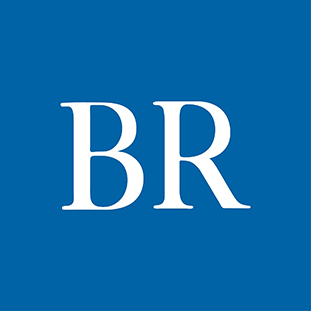 Residents and businesses in 11 Central Iowa counties are being asked to participate in a survey to determine availability of internet service and identify areas that are underserved and where service doesn't meet customers' needs.

The Central Iowa Broadband Internet Survey was launched by the Greater Des Moines Partnership in Adair, Dallas, Guthrie, Jasper, Madison, Marion, Marshall, Polk, Poweshiek, Story and Warren counties. The survey opened today, and will continue through April 27.

Increasing broadband connectivity is one of the Partnership's 2021 Strategic Priorities to improve remote learning, telecommuting and telehealth services. It also was one of Gov. Kim Reynolds priorities in her Condition of the State address at the start of this year's legislative session, where she called for $450 million to be invested over the next four years to expand high-speed internet statewide by 2025. Several bills to expand broadband access were introduced in the current session and have been approved in committee and continue to work their way through the legislative process.

The survey is available in several languages. There are two separate survey links: one for residential households and one for businesses.

The survey is led by a steering committee that has been tasked with drafting a report on internet availability and proposing strategies to increase access. A full list of steering committee members can be found on the Partnership's survey website.

Chris Costa, president and CEO of Knapp Properties Inc. and steering committee co-chair, said the survey is about bringing the "region's broadband picture into focus."

"Broadband internet service is crucially important to our ability to attract and retain businesses and residents, and help existing businesses grow and be successful," Costa said in a news release.

The survey will help identify and address current gaps in availability, speed/performance, reliability and affordability. It will also help policymakers and providers better understand those gaps and provide opportunities to consider additional funding mechanisms, the release stated.

Tej Dhawan, chief data officer at Principal Financial Group and another steering committee co-chair, said residents and businesses are encouraged to participate in the survey to "help bring clarity on the level of broadband service that exists."

"This will help open up more access to funding programs that are critical to attract investment from private or public providers," he said.

Funding for the survey comes from several public and private partners, including Adair County, Dallas County, Guthrie County, Jasper County, the Madison County Development Group, Marion County, the Marshalltown Area Chamber of Commerce, Polk County, Poweshiek Iowa Development, Story County, Warren County, Alliant Energy, the Des Moines Area Metropolitan Planning Organization, the Pella Rural Electric Cooperative and the Greater Des Moines Partnership.