Partnership lays out its D.C. lobbying agenda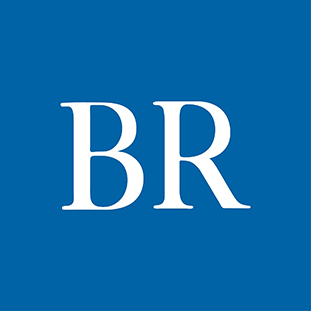 The Greater Des Moines Partnership leads its annual lobbying trip to Washington, D.C., next week where it plans to promote advances in renewable chemicals, immigration, tax credits for alternative energy projects, health care and recreation trails.
Nearly 200 Greater Des Moines leaders will board a charter flight on Wednesday for a couple of days of meetings with the congressional delegation and administration officials, panel discussions and networking.
Among the priorities to be discussed with the Washingtonians are more cash for Des Moines International Airport, changes to visa programs to make it easier to hire skilled workers, and a new tax credit for biochemical production.
The Greater Des Moines Partnership used a system of work groups to develop dozens of pages of policy briefs, funding requests and endorsements of current legislation.
Bio-based renewable chemicals: Creation of a federal production tax credit similar to one approved by Iowa state lawmakers this year. The idea is to promote the manufacture of high-value chemicals — such as solvents, food additives and perfume ingredients — that can be made from byproducts of biofuels production.
Innovation: Federal backing for a bio-based innovation center in Central Iowa, which would be part of the federal government's network of Innovative Manufacturing Institutes.
Education: Double federal funding for adult education and English as a second language.
Immigration: Expansion of the H-1B visa program for highly skilled workers, and "reasonable interpretation" of the L-1 program for intra-company employee transfers.
Energy: Extension of tax credits for wind and solar energy projects and financial support of research and development for renewable energy sources.
Health: Expand telehealth services.
Biofuels: Extending the Renewable Fuel Standard, and increase in the required volumes of biofuels to be blended.
Trails: Continued work on a regional, connected system of natural areas and recreation trails.
Air base at Des Moines International Airport: Negotiation of a "sustainable leasehold solution" for the Iowa Air National Guard that is cost-effective for the military but also allows the airport to "develop and support the economic growth of the state."
Air travel: Increase the Congressionally-set passenger facility charge to $8.50 per flight, considered a key part of the financing for proposed new terminal at Des Moines International Airport.
Flood protection: Completion of a U.S. Army Corps of Engineers study of Des Moines levees, and matching money for improvements.
Tax credits: Extension of the new market tax credit.
Ape conservation: Approval of a request of the Ape Cognition and Conservation Initiative near Easter Lake to be certified to house chimpanzees to be retired from federal programs. The proposal also seeks federal money to support the six bonobos now at the facility, based on their inclusion in NIH research projects previously.
Read more details online.