Planning underway for additional Paws & Pints
Founders envision Paws & Pints 2.0 and beyond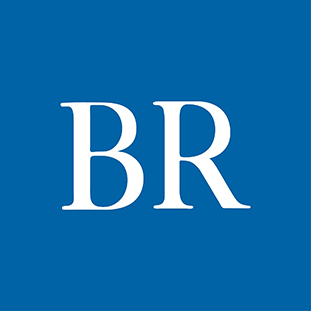 For years, Kyle and Megan Casey have dreamed about opening a multi-layered business that caters to dogs and their owners.
But even before that dream became reality with the opening in mid-August of Paws & Pints, the couple began thinking about where additional venues could be located.
"We didn't put as much work into building 'Disneyland' here to only have one," said Megan Casey, co-founder of Paws & Pints, located on 7.2 acres at 6218 Willowmere Drive in Des Moines. "Once this one is successfully running, where will Paws & Pints 2.0 be and then, Paws & Pints 3.0."
At least three other ventures that combine human and dog entertainment are doing well and are beginning to expand to new areas. A couple have partnerships with companies that make dog food. The venues' concepts, though, are different from that of Paws & Pints, Kyle Casey said.
"We're the first one to market in the country that has all of the services under one roof," Kyle Casey said, citing Paws & Pints' indoor dog park, dog day care, and grooming and training facilities. "We're proud of that. … The nice part of having all of those services under one roof creates a steady cash flow and you're not so dependent on the weather."
An intern working for the Paws & Pints this summer has been researching potential other locations including the number of households with dogs, how much is spent on the animals by their human owners, city regulations on serving food and beverages around dogs, and potential competition.
Kyle and Megan Casey said future Paws & Pints can be located on the outskirts of a city, a suburb or unincorporated area.
"We can put a Paws & Pints anywhere; dog owners are used to getting in the car and driving to a dog park or to a pet-friendly patio," Kyle Casey said. "We have members who live in Ankeny and in Ames. … People are willing to travel to a place that provides the atmosphere we're providing."
Before Paws & Pints begins expanding, though, the Caseys want to make sure the Des Moines venue is operating smoothly.
Paws & Pints includes off-leash outdoor and indoor dog parks with more than 20,000 square feet of synthetic grass, a bar and restaurant, day and overnight accommodations for dogs, grooming, a training facility and retail shop.
The venue's focal point is a 3.5-acre park with real grass and shade trees, a walking path for humans, and play areas for dogs. The park includes an interactive splash pad, tractor tires for dogs to jump on or crawl under, a custom-made jungle gym, and a large concrete tunnel that's partially buried for dogs to climb on and run through. Colorful fire hydrants are scattered throughout the park. A grain bin has been transformed into a gazebo.
The Caseys partner in Paws & Pints is Waukee-based JM Commercial Holdings LLC, whose owners are Matthew Gustafson and Jason Fielder. The pair have experience in commercial land development including project management, according to the company's website.
Paws & Pints "seemed to fit what we've done in the past with other projects – synergizing an experience where you have everything at one stop: boarding, training, grooming, the food and beverage," Gustafson said. "As developers of commercial real estate, we wanted to be a part of that. After some more meetings, we brought some money to the table as well."
For a new venture to reach opening day in normal economic times is difficult. Creating an entertainment venue on undeveloped ground during a pandemic was challenging and stressful, Paws & Pints owners said.
The project's groundbreaking ceremony was held in May 2021 with the goal of opening the following May. Difficulties in getting supplies pushed the opening back twice. The building's steel framework was ordered in February 2021 but didn't arrive until December. Black fence that surrounds the outdoor playground took nearly six months to be delivered, arriving a week before opening day.
Some things still haven't arrived. For instance, a computer chip needed to turn off the facility's lights hasn't yet arrived. A backup generator, ordered in March, won't arrive until early 2023.
"The biggest headache was not getting materials delivered so we could open in May," Gustafson said. "It was just the circumstances of the world. … It was everything – steel, screws, windows."
The public has been nearly as anxious for Paws & Pints to be completed as its operators. Over 210 memberships have been sold, even before the venue has opened its doors. (Memberships are not necessary to visit Paws & Pints.)
The Caseys have hired about 115 people to work at Paws & Pints, including groomers, dog caretakers, a chef, cooks, bartenders and wait staff. The couple held open interviews earlier in the summer at the Foundry in Valley Junction where more than 70 people attended in one week's time.
Paws & Pints has attracted workers, in part, because of some of the benefits being provided. Paws & Pints pays 75% of insurance premiums for employees who work 30 or more hours a week, Megan Casey said. Employees' dogs are provided free memberships to the park and employees receive discounts on daycare, lodging, grooming and at the retail store called Bonetique.
Imperial Canine Obedience, which had been in Ankeny, is now located in state-of-the-art space at Paws & Pints. A veterinary clinic is also planned, Kyle Casey said. A slew of events including live music and activities surrounding college football games are planned throughout the fall.
Planning and constructing Paws & Pints during a pandemic and uncertain economic time was difficult, the Caseys said.
"There definitely came a time when we looked in the mirror and said 'Are we crazy?'" Kyle Casey said. "But we persevered with the help of a lot of people."
---
More about Paws & Pints
ADDRESS: 6218 Willowmere Drive
OWNERS: Paws & Pints LLC, managed by Kyle and Megan Casey, and JM Commercial Holdings LLC
DEVELOPER: JM Commercial Holdings LLC
ARCHITECT: Slingshot Architect
CONTRACTOR: Downing Construction
HOURS: 8 a.m. to 10 p.m. Monday through Thursday; 8 a.m. to midnight, Friday and Saturday; and 10 a.m. to 10 p.m. on Sunday.
Frequently asked questions:
Do I have to be a member to visit Paws & Pints? No. Paws & Pints offers day passes for use of the dog parks. However, proof of vaccination is required for each dog that visits Paws & Pints and each dog will be screened for socialization.
Do I have to have a dog to visit Paws & Pints? No.
Are cats allowed? No.
Can company-sponsored or other events be held at Paws & Pints? Yes. So far more than 65 events including bridal showers and company outings, have been booked at Paws & Pints' private event space.
Facebook Notice for EU! You need to login to view and post FB Comments!