Plans for Copper Creek Golf Course include enclosed driving range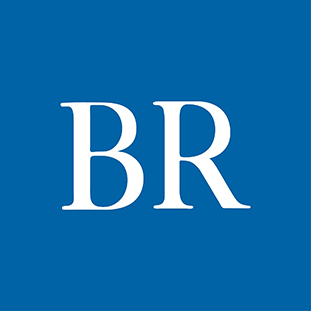 The new owner of Copper Creek Golf Course in Pleasant Hill has big plans for the facility, including enclosing the driving range bays and installing tracing technology to allow golfers to see the real-time flight and distance of a ball after it is hit.
Kenneth Hodges, who through Copper Creek Club LLC bought the golf course in March, said he is talking with TopTracer Range about installing its technology at the driving range and enclosing the bays, a move that would allow the range to be operational much of the year. TopTracer Range is owned by Top Golf Entertainment, the popular indoor golf venue.

Hodges said he's planning to construct a building that would be about 200 feet long and 14 feet tall and would include 20 bays with garage-like doors that open to the range. The bays would be heated in cool months and air-conditioned in the summer, he said. Patrons would be able to order dinner and drinks from the clubhouse that would be delivered to the range.

"It's kind of a cross between the indoor golf venues you see around town that are 100% inside and an outdoor driving range," he said.

Improvements to the range also will include lighting it and adding netting around the perimeter.

Hodges said he was hoping the coming golf season would be a profitable one for Copper Creek.



"Five days before we

closed,

the world ended like we know it" with the outbreak of the novel coronavirus, Hodges said. "If we had a successful year, we were thinking we'd possibly put the [enclose driving range bays] in next year."

The course, developed in the mid-1990s with Hubbell Realty Co.'s Copper Creek residential project, was sold for $700,000

on March 24 to Copper Creek Club LLC

. The actual deal was much more than that and included payment for buildings on the property, contents such as maintenance equipment and rights to the name, Hodges said.

"We're excited about owning it," said Hodges, who also owns United Fleet Mechanical & Collision Centers, which has six Central Iowa locations including in Pleasant Hill. "This is going to be a family adventure."

Hodges said he and his family have lived in Pleasant Hill since 1972.

Golf courses have not been profitable ventures for many investors in recent years, he said.

"Copper Creek over the years has been an up and down venture for Hubbell. Our goal is to continue to make improvements and do everything in our power to keep the golf course open for the community so that it doesn't get bought by developers."

In addition to future improvements to the driving range, Hodges said he plans to upgrade maintenance of the course and expand the menu and operations of the Bunker Bar and Grill, which is located in the clubhouse at 4825 Copper Creek Drive.

Improvements to the range, however, will be "our biggest move," he said. "It will be really intriguing because you really don't have to be a golfer per se to take part. Whole families will be able to come out and enjoy this."
Facebook Notice for EU! You need to login to view and post FB Comments!