Podcast: Raising capital and guiding entrepreneurs in a virtual world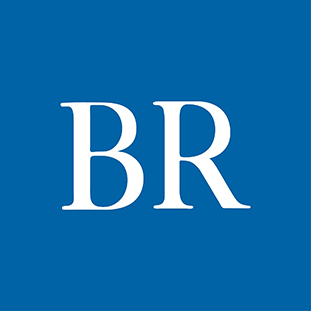 When it comes to developing a road map to capital, startups still have help available before fundraising on their own.
The Raising Capital Seminar series is co-hosted by the Greater Des Moines Partnership, BrownWinick Law and LWBJ twice a year. This month's session offers five virtual events Oct. 7-28, designed to introduce entrepreneurs to developing a pitch, financial models, capitalization tables and the term sheet before they approach the next meeting with a potential investor.
Mike Colwell, executive director of entrepreneurial initiatives at the Partnership, talked with the Business Record about virtually teaching the process to raise capital, how the COVID-19 pandemic has made some investors more available to hear the stories of entrepreneurs, and what mentors can do to help guide new businesses through a challenging environment.
"Everybody's in the same boat together, and I think whenever you're thrown into something like this with a whole bunch of people, we figure it out. People are really good in crises and times of change," Colwell said.

How have you transitioned your regular Raising Capital Seminar into an online event for entrepreneurs?
We actually had to do it virtually in March, and we did it with three days' notice. Honestly, it went pretty well. Everyone was in the same boat together, and whenever you're thrown into something like this with a whole bunch of people we figure it out. … Going forward even after the pandemic, we'll do both virtual and live [classes] again once we can do live again. We're picking up people who could have never gotten into the classroom.
People are busy running their startups, so to take a week away or every morning of a week is extremely challenging. We want them to have some time to think about the work they've done, so you start with this process and get this overview, and then you go through and start some things like getting your documents together for due diligence.
I won't say it's homework, because we don't give homework, but if you're following along and using this right, then you've got a lot of work to do at the end of every class. I think actually a week wouldn't be enough to really get it all done, but it's probably enough to spend some serious time on it.
What are the challenges in reaching your audience of entrepreneurs right now?
I don't know if there's a perfect way to do it; I think there's pros and cons on both sides.
We all miss the networking, the in-between in sessions when we take a break and you get to know somebody. I've been in a lot of virtual conferences. … I haven't seen a networking system that works as well as standing there, talking to each other over coffee or tea. I just haven't seen it. The Q&A is not as good virtually, so we've found that we have to stimulate the Q&A. Yesterday our presenter was Charisse Flynn, and while Charisse was presenting I was very consciously creating a banter with her. … I'm prompting the questions that I think should be asked. While in a classroom environment I probably wouldn't need to do as much of that, it was really a back-and-forth. We just talked early in the morning and said, "Look, we can't let this get dull." You have to actually pull people into the conversation.
What does the process of raising capital look like these days?
I think it's actually improved. Raising capital is just as easy now as it was before, especially in the institutional capital, the professionally managed funds, they're going full force. And because they're not traveling as much, they're taking more meetings.
There's been some benefit, both for the investor and the entrepreneur, and I think that will continue. We've seen quite a few investors write about investing in a company where they've never physically met the person, and they're saying, "You know what? It's working just fine." We never would have considered that pre-pandemic.
We've seen more money raised during the pandemic, from March to current, than we saw in the last couple of years. You had Grower's Edge raise a $40 million B round; you had the Iowa Startup Accelerator just raise a $15 million seed round; PowerPollen, $13 million; Pitchly, $2.5 million; MakuSafe, three or four million. … We used to get just wildly excited because one company raised $5 million in a year, and I just rattled off $60-70 million, and we did it during a pandemic. The only downside right now is that some of the angels have backed off, and I think it's simply their own personal financials. Angel investing is really risky capital, and so if you're worried in the pandemic that maybe your job's not stable, maybe your investments are down, as an individual investor you're probably going to back off.
What is the role of mentors who are guiding entrepreneurs through a business environment that they haven't experienced before?
A lot of the mentoring that's going on is "How the heck do I handle this?" While the pandemic is very different — the economic impact, the business impact, it's a form of downturn. In some small cases, it's a form of upturn — if you are in the virtual space and you provide virtual products, you're probably so busy that you don't know what's going on. So while there's mentoring getting through very difficult times, there's also mentoring through "How do I keep up with this?"
We've got something at the Partnership called the Mentor Connection where you can actually find mentors. … It's a way of matching people up, everything from small-business people to people that are in higher-scale businesses. While there's a lot of good experiences and knowledge, a really good mentor is someone who asks a lot of questions, and not so much answers as much as you might think. … I can tell you what I think you should do, but if you don't internalize what you think you should do, it probably won't work out for you. I'm more likely to ask you a series of questions and pull out what you're thinking, and help you come to the conclusion on your own.
What else is on the horizon as you focus on entrepreneurs and potential mentors?
We will continue to do the Raising Capital Seminar at least twice a year. We record all of it and make all of the recordings and documents available online.
We continue to offer our mentoring opportunities through the mentor connection, and I'm here full time helping people. We haven't had as many startups start this year as we probably would have without a pandemic, but we're starting to see some people say, "I don't know if I'm crazy or not, but I think I want to start a business." They're seeing an opportunity.
I really expect the startups that are formed in the next 24 months to outperform the market, just like what happened in 2009 and 2010. If you go back and look at some of the startups that started in '09-10, some have grown phenomenally, and it's because they took advantage of the situation that came about because of the financial meltdown, the housing market meltdown. They'll take advantage of what happened in COVID-19, and they'll create new products, new opportunities, new businesses, new products and services to meet the need.
Facebook Notice for EU! You need to login to view and post FB Comments!