Polk County Health Services leads mental health outreach in business, school, home care
PCHS partners with emergency operations on pandemic response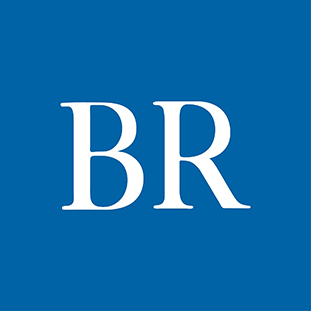 As Polk County's Emergency Operations Center continues assessing the county's needs during an ongoing pandemic, representatives at Polk County Health Services were called on to lead the mental health services outreach.
Polk County Health Services contracts with the county government to manage the region's Iowa Mental Health and Disability Services program. As well as managing school and business outreach, PCHS serves about 675 residents who live in supported living services homes owned by or affiliated with the organization.
"The ability to be an active part of the Polk County Emergency Operations Center … helped them learn about the nuances and differences in our homes versus traditional long-term care facilities that they were homing in on," said Maria Walker, Polk County Health Services program planner. "All our 24-hour homes and staff have been able to receive the vaccination as a first round, along with other health care workers. If we had not had that connection, I'm not sure that would have happened."
Residents saw the benefit of their previous routine disappear nearly overnight, Walker said. Some working residents lost their jobs or were furloughed; others who attended day programs were suddenly homebound.
The Business Record spoke with Walker and communications manager Kelsey Woodruff about how PCHS has been managing both residential services care and countywide outreach during the COVID-19 pandemic.

How is PCHS planning for the upcoming year?
MARIA WALKER: One of the most important things is our direct connectedness with the Emergency Operations Center. At the lead of that was the Polk County Health Department … providing that support for different areas in terms of addressing COVID issues.
The mental health component of [COVID] was predicted to spike through the roof. It just didn't happen, didn't happen, didn't happen … but if [people] aren't going to school, you're not seeing what's going on or if they're being abused. When they got into schools or out into the community, that's when you can see outward signs, and so slowly you started to see an increase in mental health issues.
Now we have those resources in place, and even employers were part of this in business and industry. COVID is so different, you need resources to be able to support your employees. People are working from home, and with families trying to do school, it's not your normal workforce and there's a lot of stress on families. Making sure there were mental health resources became really important.

How did PCHS adapt residential services for clients needing 24/7 care?
WALKER: For people with intellectual and developmental disabilities, a lot of the traits that support them is structure. The fact that their whole routine was upended really exacerbated some mental health issues or behavioral issues. Our providers that were providing those services really rose up trying to figure out very creative things to do while they're all stuck at home.
We provided cellphones to [clients] who lived on their own and were only getting hourly support services … so that they could connect with their provider through cellphone. We were providing connections and learning opportunities among our providers, so we were able to help them figure and learn from each other. Our state and federal partners were able to relax some regulations to allow us to connect by phone or computer with clients — obviously there's a population where we need face-to-face, hands-on support 24/7, such as in our 24-hour homes. [But] we were able to get cellphones and data plans into people's hands.
We had one organization that created a Facebook page and utilized recreational therapy interns to do activities. It became quite a network of people joining us, and they would have routine activities or games so people in other homes — and it turns out, in other cities and states — found them. It became kind of a community for them, and something they could join in and provide activities to connect with socially, at whatever level they could. The creativity that came out of that was pretty amazing.
The new world right now is our Medicaid rules are allowing connection through more than just face-to-face contact. They are allowing us to utilize phones, they are allowing us to utilize video technology to connect with folks where it makes sense, and I think in the future that is going to stay to some degree. I think they see the value of this. Human connection is still very much needed in our population — they're so socially isolated, and they need that human contact and interaction. But right now through the recovery phase until things get back to normal, those are the things that the federal and state government is allowing us to adopt.
How did PCHS and the Polk Emergency Operations Center work in mental health education during the response to COVID-19?
KELSEY WOODRUFF: We put together the 211 extension line for mental health, and we also did webinars [led by] Liz Cox, our executive director, called "Cultivating Resilience." We did those with schools and businesses alike, and those were really big early on in the pandemic. Everything we offered was free.
The next really big task we did was Happy Grams, which we created at this time the schools were completely shut down. So [we thought], how are we going to get mental health resources in the hands of children and families to help them deal with this stressful time, where everything is changing for a kid every single day?
Happy Grams are little postcards with social/emotional-learning positive messages on them. They talk about mental health, brain health, normalizing it, reducing stigma [and] giving really tangible tips on mindfulness and relaxation, different things like that. For children who may be being abused, there are some safe coping mechanisms for them as well, without a child or parent even knowing it — one of them is to make a blanket fort and read a book in there. Well, if you're in a blanket fort and you're reading a book, most likely your parents are not going to care that you're in there. So there's different things we tried to think of for that situation as well.