Power Breakfast: 10 takeaways about the power of placemaking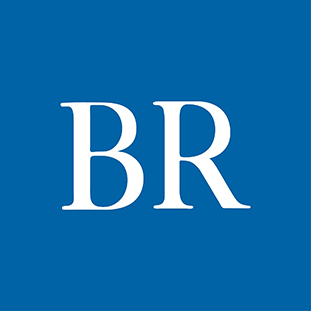 Placemaking and big investments in quality of life projects continue to be a focus of Greater Des Moines leaders to attract residents and visitors alike. At Thursday's Power Breakfast, which focused on placemaking, we asked our speakers what business leaders should know about placemaking in the region.
Libby Crimmings, president of Atlas Community Studios, and Molly Hanson, conservation and community outreach specialist at RDG Planning & Design, kicked off the conversation with stories about placemaking ahead of a panel discussion.
Panelists included:
Teva Dawson, founder, Group Creatives.
Kevin Foley, executive director, Des Moines International Airport.
Hannah Inman, CEO, Great Outdoors Foundation (leading ICON Water Trails).
Kami Rankin, deputy director, Polk County Conservation.
Here's what our reporters took away from the conversation.
Build momentum, one step at a time
Atlas Community Studios helps communities develop strategic plans aimed at fostering growth economically as well as in population. One community Atlas worked with was Fulton, Ky., which bills itself as the "banana capital of the universe," Crimmings said. Why that particular slogan? At one time, about 70% of the bananas imported in the U.S. passed through Fulton because the community had the only ice house on the train route between New Orleans – where the bananas were loaded off ships from South America – and Chicago. The community celebrates its banana heritage with an annual fall festival. "When I went there, I expected to see bananas everywhere," Crimmings said. "There was not a banana in sight. Not a mural. Not a Christmas ornament. I couldn't buy swag.
"Besides the banana festival, I discovered people deeply love this place and they wanted to see it succeed," Crimmings said. "But like many communities, Fulton struggled with housing, workforce development, economic development, tourism, marketing. And while a community placemaking plan wasn't going to solve all of these problems, it did bring community members together … to establish strategic priorities to address these critical challenges, one step at a time. You can do everything. You cannot do it all at the same time. You have to build momentum to be able to inspire people to take action and make investments, like leveraging the local banana history with the state's bourbon heritage to develop Fulton as a top unique destination location for visitors." — Kathy A. Bolten
Building connections
Placemaking is about people, Hanson said. "One of the trends we are noticing is building housing and retail and employment centers so that people can have all of the things that they need together. Building connections to history. Building connections to water, green space and nature. Building ribbons of movement and mobility. … Everywhere we go, we are building bigger tables. It's not just about diversity and inclusion but a sense of belonging that really creates a place for people. Most importantly, place is all about people, the users … and the connections. It's what makes a place great." — Kathy A. Bolten
ICON key to activating downtown Des Moines
Inman said having an amenity like ICON Water Trails "becomes a very attractive reality to activate downtown, to bring people downtown and also as a starting point for those businesses that are staying downtown. So we see it as a vital part of what this post-COVID Des Moines looks like. … We see it not just for attracting workforce and retaining but attracting tourism." — Michael Crumb
A bike and a kayak
"I don't think we understand how our investment in the paved trail system has really permeated who we are as Central Iowans and how we think of ourselves, but it's so much so that people that move here buy a bike within a year, and I would like them to have a bike and a kayak," Inman said. "What I want to do when they're driving down the road is that every car has either a bike or kayak or both on the back of it. That is part of the fabric of who we are." — Michael Crumb
Post-COVID air travel not clearly defined
Foley said the aviation industry will forever be measured pre-COVID and post-COVID, just like it was measured pre- and post-9/11. "I don't know what post-COVID truly looks like yet because it hasn't settled," he said. Foley said both leisure and business travel have returned, which only heightens the urgency to get the airport improvement project done to accommodate that growth. But inflation has hit the airport hard as it looks to fund the project, which includes a new terminal and parking garage, forcing the airport to take a phased approach. Initial estimates of $408 million to do the entire project have increased to $577 million just for the first phase. In today's inflationary economy, the entire project cost would be more than $770 million, Foley said. — Michael Crumb
Air travel must remain inexpensive to attract millennial talent
"This community is one of the fastest growing communities for millennials, and if we're trying to attract talent, millennials expect to be able to travel inexpensively," Foley said. "They don't even consider anything else. It's just that they expect it. So being able to provide that is very important when we're talking about a talent attraction for businesses." — Michael Crumb
How to serve a variety of audiences
As several speakers noted throughout the event, placemaking is about people. Rankin said the Athene North Shore Recreation Area at Easter Lake Park will serve new audiences, creating more connections among a variety of people. But as the park already sees over 1 million visitors annually, that expansion provides challenges as well. "Once the park opens, it's trying to manage all the expectations of people and making sure that there's programming times and then nonprogramming times, and times and places that everyone can enjoy different things," Rankin said. Building in accommodations that support people with disabilities has been new as well and led to the creation of a universal design checklist that will be used for future projects in the area, including ICON Water Trails. Being the first project of its kind in the U.S. Rankin and others have explained to stakeholders how the park will operate with the new recreation opportunities. "It's had to have an educational piece to it and we'll obviously be continuing that in the future as well." To read a Business Record story about the Easter Lake North Shore project and its universal design, click here. — Sarah Bogaards
Embedding art in business
"I think for the business community, it's not just the financial support that can provide, but really modeling," Dawson said. "We worked with Invest DSM and Bravo to embed an artist in residency into the Dogtown business district, so businesses were welcoming an artist in to help them innovate with no specific end goal, just we want to add vibrancy to a commercial business district and allowed that artist to unfold what that could mean for everybody." She said artists and creatives bring a different kind of "brain power" that can help businesses innovate. — Sarah Bogaards
Placemaking on a neighborhood level
For the future, Dawson encouraged more attention on smaller-scale placemaking to connect neighborhoods in addition to the larger projects that will connect cities and the region. "People are so socially isolated. They need to have a sense of connection, and sometimes that's happening on a real neighborhood level," she said. She cited a public art plan that Waukee is working on but also places that have been around for years. "I always use an example in my neighborhood: Waveland Cafe," she said. "That to me is a good place to talk about placemaking, that sometimes it isn't the shiny new things that we build. It can be a hole in the wall that just creates good community. That's what sometimes is hard because you can't always build it and it is really about the people who animate those spaces." — Sarah Bogaards
Don't get complacent
Much of what has been accomplished in the Greater Des Moines area in the past 20 years or so is due to community and business leaders, Inman said. "We have been really successful for a really long time in this community at multiple levels. … Let's not get complacent. Let's not just say 'This is Des Moines.' Let's see how we can honor the work that everybody's done over the last couple of decades and let's go to the next level." — Kathy A. Bolten
See a photo gallery from Thursday's event
Facebook Notice for EU! You need to login to view and post FB Comments!