Power Breakfast: 9 ideas to keep in mind during COVID recovery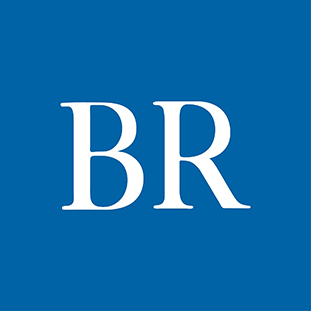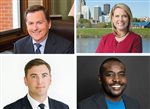 Making homeownership dreams more equitable and accessible
Almardi Abdalla, vice president of family and workforce programs, Oakridge Neighborhood Services
Despite our dark history and our philosophical differences on how we move this great nation forward, we remain the beacon of hope and a place where dreams can come true. We are not perfect by any measure, but unlike many other nations, we are willing to confront our challenges and work our way toward becoming a more perfect union.
This is the belief of many immigrant families who left their homelands seeking a new life in America. As a first-generation immigrant, I can attest to that fact. I have been fortunate to get a piece of the American dream, but my journey was anything but easy. Throughout, I experienced all types of setbacks and challenges. So much so, I started to believe that the American dream was not designed for people like me. A dream such as homeownership seemed out of reach.
We often hear our public figures talk about making Iowa more hospitable for the young and talented, critical for ensuring our state remains competitive in all aspects. Economic factors play major roles in attracting businesses and young professionals, but they are not the only considerations. Cultural and social factors are integral parts of this formula and should also be considered if we are truly aiming for an equitable and more inclusive community. This is so important as our area has grown and evolved into a community rich with diversity. Our issues are not simply black and white; these social dynamics require us as a community to see our challenges in full color.
By examining financial systems and lending practices in our state, one can easily conclude that lending practices used by financial institutions are neither accessible nor equitable for many hardworking Iowans. The reason? While paying interest on money borrowed is the norm and a no-brainer for many Americans, what you may not know is that many hard-working families cannot engage in conventional interest-based mortgage lending systems in order to satisfy religious obligations. This presents a significant barrier to accessing homeownership, a dream for so many and one of the ways we can retain young working families in our state.
These Iowans are not seeking handouts nor are against lenders getting returns on investments. They are simply asking for alternative lending options to be able to realize their homeownership dream in compliance with their religious practices.
So how can we make this dream — the dream of homeownership — more equitable and possible for all? This is a great opportunity for lending institutions, community-based organizations, and state and local governments to study this socioeconomic challenge and design alternative homeownership lending programs that make financial sense for lenders and satisfy the needs of those Iowans. For example, contract selling and rent-to-own programs are great options.
The American dream will remain alive and well only when we work hard to extend it to others.
---
Invest in creativity today to thrive tomorrow
Chris Kramer, director, Iowa Department of Cultural Affairs
A little more than a year ago, just as Iowa's arts and culture organizations were ready to open their doors for spring break, venues closed and stages went dark, shuttered by a pandemic that arrived swiftly and lasted longer than any of us imagined.
Thousands of Iowa's arts and culture workers filed claims for unemployment, and organizations lined up for PPP loans and recovery grants. By year's end, the state's arts and culture sector, which typically accounts for more than 42,000 jobs and 4 million days of engagement annually, had realized significant losses. Iowa's nonprofit museums and performing arts venues lost more than $50 million. (The 4 million days of engagement is based on the number of hours of cultural programming and the number of patrons taking part.)
These numbers were, and are, staggering. These losses are magnified by the ripple effects that arts and culture have on local economies and the broader sector of hospitality, leisure and tourism.
And yet I'm so proud of how our industry has responded to these challenges. By staging plays in parking lots and concerts on rooftops, creating safe museum experiences, developing online education resources for families and schools, and launching countless virtual programs, Iowa's arts and culture community has demonstrated incredible resourcefulness, resilience and, most of all, creativity.
Leaders from every industry have tapped their own creativity over the past year to find new solutions to the pandemic's challenges, from creating new supply-chain delivery channels to developing and delivering vaccines in record time. If Iowa hopes to thrive in the future, we'll need to draw upon our full creative energies and innovative thinking. This means putting Iowa's 42,000 arts and creative workers and 5,000 creative businesses to work rebuilding, re-imagining and creating new value in communities across the state.
Iowans have a tremendous opportunity to drive our economic recovery by investing in our creative economy. By doing so, Iowa will emerge from the pandemic stronger than it was before and realize the growth we all know is possible.
James Chung, a nationally renowned researcher who specializes in predictive analytics, recently told Iowa leaders that what we invest in today will determine how fast we recover tomorrow. According to his research, the three key sectors that drive regional economies forward are business, science and technology, and arts and culture.
Additionally, the Pew Research Center reports that 52% of adults in their late teens and 20s have been living at home during the pandemic, which creates an opportunity for Iowa to target this demographic to attract and retain a homegrown workforce. To do that, we'll need to showcase our local arts, live music and cultural amenities — all key factors that young people consider, even before career opportunities, when choosing a place to live.
Right now, Iowa has a rare opportunity to transform our communities through creative placemaking to create jobs, leverage private investment and generate economic return. That's why creative placemaking is at the center of numerous regional and state recovery plans, including proposals from the Greater Des Moines Partnership, the Iowa Business Council and Gov. Kim Reynolds' Economic Recovery Task Force.
Further, Iowa can build upon our authentic characteristics — our people, our hard-work ethic, our education and our leadership — to create a hub for innovation and creative entrepreneurs. To thrive tomorrow, Iowa can lead boldly today by investing in the creative economy.
---
Recognizing our 'for-impact' sector
Kristi Knous, president, Community Foundation of Greater Des Moines
We all want to look forward, well past the many challenges of 2020. I know I sure do. But I can't look forward without first pausing for reflection. As I think about the last year, many things make me proud. It is a kind of pride I haven't felt before. Because the last year was the kind of year none of us have faced before.
In my 30-year career, I've always worked in the nonprofit sector (more to come on the term "nonprofit"). It's all I've been called to do; it has fulfilled me and made me proud. But I have to tell you, the pride and fulfillment I've experienced working in this sector over the last year transcends even the most meaningful moments of the previous 29.
Our nonprofit community is truly remarkable. They collaborate, they innovate and they create. They put their clients and their community first. They recognize the gaps and they fill them. Time after time.
Do you have any idea what our community would have experienced this year without our nonprofit sector? How many would be hungry? No, make that starving. How many would have lost their homes? The American dream. How many would be sick? Or dead. How many would be lost? Without an education and a future.
If we seek to propel DSM forward to a better, stronger future, I propose we commit to a paradigm shift related to our "for-impact" sector. That's right: for-impact. Nonprofit status is a tax delineation. Of course, the sector is profitable. The profit shows up in revenue; in food on the table; in kids safe and learning in after-school programs; in summer job programs; in music in local parks; in accessible swimming lessons; in job training programs; in refugee resettlement; in beautiful sculptures throughout our community; and in lives saved through access for all to health care. Impact in action.
Yet, for the most part, we consider our nonprofits as a nice-to-have, not a need-to-have industry. They are often overlooked or last in line for COVID relief loans, capital investments and other programs and funding available to our valued for-profit small businesses and corporations.
Our for-impact sector is key to the future of our economy and our community. We tend to forget the sector employs 12.5 million people nationally, with the third-largest workforce of any U.S. industry. The payrolls of the for-impact sector exceed other industries, including construction, transportation and finance. A substantial portion of the nearly $2 trillion in annual spending nationally of the for-impact sector supports more than $826 million in salaries — money that provides income for many of our neighbors and in turn grows our economy. And many for-impact organizations are also creating work opportunities for millions of individuals above and beyond those they employ directly. Iowa's numbers are equally impressive with 11.4% of the private workforce consisting of for-impact employees with annual revenue of $14.7 billion and expenses of $14.2 billion. It's an industry with huge, often unrecognized economic impact.
So, as we look ahead with big ideas for our community, we simply can't forget the for-impact sector and the support it deserves from our community. Philanthropy is wonderful and needed, and our generous donors have stepped up time and time again. But it's critical we all embrace the value our for-impact sector holds for our future and advocate for its recognition as a core economic and social engine critical to the continued success of our community. I can guarantee our for-impact sector will be there to meet needs, step up in times of challenge and lead the way toward a thriving community for all. They deserve our support, volunteerism, charitable funding and advocacy. They have and will continue to truly exemplify what makes our community better together and better forever.
---
Buying local is necessary to thrive
Megan Milligan, president and CEO, Iowa Center for Economic Success
The week of St. Patrick's Day is a big one for local restaurants and bars, and in 2020 the week of March 15 brought a seismic shift to both the way restaurants and bars could operate and the way all of us celebrate. Most of us moved our computers around the dining room table thinking we would only be working from home a few weeks. At first, we focused our fears on ourselves, our kids, our employees. How were we going to make dinner if we weren't supposed to go inside grocery stores? Food delivery infrastructures seemed to be built in a day and most of us took advantage of these new "perks" without allowing ourselves to think or worry too far into the future.
As the pandemic wore on and our gray hairs peeked through and our nails started to look rough, it was our stylists and manicurists we started to miss. Service providers like Salon Spa W taught us to color our own hair, the very thing they scolded us never to do pre-pandemic. The pivoting began.
What we began to miss the most was people serving us, feeding us, nurturing us.
This is what small businesses do. They take care of us before we even have to realize we are too tired to take care of ourselves. What happens when the people who have been taking care of us all these years face a crisis that could end their small business?
The impact of small business success is immediate to our economy. Of all companies in Iowa, 99% of them are categorized by the U.S. government as small businesses; together they employ half of our workforce. To put it plainly, imagine a room of 100 like individuals from the same neighborhood, all of whom are primary income earners, using their income to pay mortgages, sending their kids to the same private school, eating at the same local restaurants, and buying cars from the same dealership. Now imagine half of those people worked for small businesses and lost their jobs during the pandemic — the economy within that neighborhood would fail. This is what started to happen. Depending on the specific industry, small businesses had a reduction in employment between 33% and 47%, with businesses in food, hospitality, retail and personal services (all those people that feed you, clothe you, color your hair, and clean your homes) having a reduction in employment of 50%. During the pandemic, at least 43% of all small businesses had to close at least temporarily. This means a dramatic reduction in those being able to continue supporting their families because they are temporarily or permanently unemployed. This also means that the businesses that make Des Moines "go" are not functioning at full capacity, are not supporting our economic or service infrastructure.
Now that things are returning to the newest "new normal," it is time to rebuild our economy. Yes, we should shop small, shop local. But not just because the slogan is cute on a T-shirt and no longer just because it's good for the environment. Shopping small, relying on local businesses and service providers means you are keeping at least half your community employed. You are keeping Ingersoll and the East Village thriving so Principal can attract a young new executive who also got a job offer in a cool city on the West Coast. And not for nothing, you are ensuring your house stays clean when you don't feel like doing it yourself.
So if you have gift cards that you purchased as a way to help during the beginning of this whole mess, throw them out, or at least tip the server what the cost of the meal would have been. Gift cards bought a year ago do nothing to contribute to the revenue of a business or our economy now. If you have enough girth in your budget, strive to spend at least 50% of your money on businesses owned by people in central Des Moines; it could be the difference that keeps 50% of our community's workforce employed. Don't think of it as charity to buy local; think of it as a way to keep Des Moines on track toward a thriving, strong, competitive city on the national scene.
---
Building post-pandemic workplaces that work for everyone
Joseph Jones, executive director, Harkin Institute
At the Harkin Institute for Public Policy & Citizen Engagement, signs of progress toward overcoming the COVID-19 pandemic are all around us, quite literally. Since early January, the new Tom and Ruth Harkin Center at Drake University, home of the Harkin Institute, has served as a vaccine clinic, where thousands of Iowans have received their coronavirus immunizations.
As they leave, they post messages of hope: "I'm excited for fewer Zoom meetings." "I can't wait to meet new colleagues in person."
It is exciting to think about a time when we'll no longer need to physically distance, wear masks and stagger our work schedules. As we cautiously begin to return to normal, it's important to remember that the old way of doing things didn't work for everyone.
The coronavirus pandemic has challenged us in many ways. It has also created a once-in-a-generation opportunity to reevaluate how we do business and restructure our workplaces to make them work for everyone.
In December, the Harkin Institute hosted its first virtual (fifth annual) Harkin International Disability Employment Summit, and during that event I heard many examples of how our adjusted workplaces had brought about unexpected opportunities for equity and inclusion. Amy Friedrich, president of U.S. Insurance Solutions with Principal, shared how she has seen increased engagement from employees who didn't speak up at in-person meetings. In the virtual space they have contributed in new and exciting ways. Two professionals who use wheelchairs noted that they don't look any different than their peers across Zoom.
During her remarks, Friedrich noted that Principal was well prepared to move employees to remote work because the practice was already common within the organization pre-pandemic. For many companies, that wasn't the case, even though people with disabilities have been asking to telecommute for years. How much better equipped would we have been as a society to shift to remote work had we listened to their requests instead of too often writing those requests off as unrealistic and unnecessary?
When we stop to think about it, accessible innovation and services can be seen everywhere in our day-to-day lives, from audiobooks and cruise control to electric scooters and voice-activated dictation. The technology behind each of these products was brought to market to assist people with disabilities. And as we're learning with remote work, their broader applicability was quickly appreciated and the technology was adapted into products and services for mass use.
The coronavirus pandemic has pushed us all to make our businesses more inclusive and accommodating for customers and employees, in both our brick and mortar spaces and our telecommuting practices. As you consider ways to make your workplaces more inclusive post-pandemic, I encourage you to consider the ABCs of Inclusion outlined by Linda Carter Batiste of the Job Accommodation Network. These strategies will help make your businesses more inclusive, not just for people with disabilities, but for all Iowans.
A: Adjust your attitude. It is important to make people feel welcome in your workplace, and that starts with recognizing the value they bring to your organization. There is a strong business case to be made for a diverse workforce that includes people with disabilities. As I highlighted above, people with disabilities are problem-solvers adept at overcoming challenges, and study after study has shown businesses who employ people with disabilities perform better.
B: Build in accessibility and flexibility. It goes without saying that employees can request accommodations. You can help make them feel valued by implementing elements of universal design and flexible workplace policies that allow for greater inclusion without requiring employees to ask for them.
C: Change your culture. Efforts to make your workspace more accessible won't feel meaningful if employees don't feel like welcomed members of the organization. In addition to adjusting your own attitude, it's important to make sure your staff is on board. Consider training on disability awareness and etiquette. Look for ways to engage people with disabilities in discussions about inclusion and accessibility and ensure they have opportunities for professional development and career advancement.
If we think creatively and strategically about how to build back our workplaces, we can grow stronger businesses that work for all Iowans. We all have seen a glimpse of the path to get there; let's stay the course.
---
Companies must invest in technology infrastructure and talent
Brian Waller, president, Technology Association of Iowa
Every company is now a technology company, and hybrid work is the future.
As businesses begin to navigate the post-pandemic recovery, it's clear that all companies must invest in technology infrastructure and talent in order to remain competitive.
Last year highlighted the importance of information technology as companies raced to secure business operations for a remote workforce while enabling digital services for their customers. Technology was the critical factor for Iowa businesses' ability to navigate unprecedented times, from increased access to telehealth services to online education. In doing so, companies accelerated their adoption of digital offerings designed to meet and engage their customers virtually by several years.
Look to the cloud: While not every solution was a success, overwhelmingly, clients and customers alike embraced these digital offerings with open arms. That means that many of those changes are here to stay. To enable new technologies, businesses must invest in cloud infrastructure and evaluate legacy architectures within the organization.
Technology consulting: juggernaut Accenture's Chief Information Officer Penelope Prett recently said the cloud was "mandatory to capitalize on innovation," noting that roughly 95% of the company's applications now reside in the cloud. Business leaders need to account for and plan for interoperability and long-term simplifications. Investing in the cloud enables businesses to innovate quickly and compete globally.
The tech workforce: Over the next two years, we anticipate an increased focus on digital transformation with companies re-imagining their day-to-day operations. In doing so, C-level IT leadership will be critical for businesses as they navigate the recovery and position themselves for future growth. IT must play a central role in leading digital infrastructure, risk mitigation and cost optimization.
Organizations that successfully identify and enable top IT leadership and engage them in critical business decisions will become leaders of their industry.
Furthermore, IT leadership is only as successful as the technology teams they oversee. A 2020 report from Technology Business Research Inc. stated that "All companies will need the technological savvy and innovative culture of digital natives while pivoting from pilots to execution." There is already a global war to recruit and retain technology workers, so Iowa's business will need to be creative to attract tech employees.
One emerging strategy is the development of hybrid technology teams. The innovative approach allows workers to work from an office, remotely or both and is popular within technology companies. Advocates cite access to a larger talent pool, increased demand for employee flexibility, and savings from a reduction in office size among the top advantages of hybrid teams. It also reframes employee productivity away from hours worked to results-based.
When considering hybrid work, experts agree that communication and culture are essential drivers of success. Companies need to set clear expectations to successfully adopt the model and find ways to extend company culture beyond their four walls.
The Technology Association of Iowa is committed to providing educational resources and peer networking opportunities for IT leaders statewide as they re-prioritize road maps for the future.
---
Let's build a downtown experience for everyone
Tiffany Tauscheck, chief operations officer, Greater Des Moines Partnership
A strong region needs a strong downtown core, which is why downtown development and events have been among the areas of work for the Greater Des Moines Partnership for many years.
As we move into the post-pandemic world in Greater Des Moines, it is time to reimagine our future and the future of Downtown DSM. We have learned that many people can work from anywhere, including home, and we want to ensure Downtown DSM is a place they want to work and a place where people want to be.
Placemaking is a key to reaching this goal. Placemaking is about completing major projects — and more. It is about events, it is about helping small businesses succeed, and it is about creating special, unique moments and experiences that make DSM and Downtown DSM what it is. This is a large part of why placemaking is a priority of the Partnership. Placemaking is no longer just a nice thing to have. It is a need for a vibrant, growing downtown and region. We are seeing this play out right now with projects such as the Lauridsen Skatepark, which is set to host a national Olympic qualifying event when the Dew Tour comes to DSM May 20-23, in addition to the Central Iowa Water Trails Project, Pro Iowa Stadium and Global Plaza project, and many more in the works that will further transform downtown.
The pandemic forced us to pause and think about new and different ways for us to activate downtown. Some examples of these new pop-up activations have included creating "surprise-and-delight" moments that draw people downtown, and hopefully creating some FOMO (fear of missing out). In December, we launched the Downtown Hide and Seek Ornaments You Keep activation, where we worked with Group Creative and local artists to place ornaments throughout Downtown DSM. Residents were encouraged to search out the ornaments, and shop local for the holidays while they were downtown. In January and again in March, we worked with local partners to place hot air balloons in Downtown DSM for the Great DSM Hot Air Balloon Hunt. And the next round of "surprise and delight" moments … well, they are a surprise and will be announced soon. Here is one hint: Chances are you will be more likely to experience them if you are downtown.
The pop-up activations are part of our immediate support of and commitment to DSM. The Partnership is also helping lead a process with downtown stakeholders to develop a Downtown Vision Plan and Action Plan, to help position Downtown DSM for short-term economic recovery and long-term economic vitality and vibrancy. This collaborative, inclusive process will be designed to build upon the momentum Downtown DSM had prior to COVID-19, and set up downtown for future success.
Downtown DSM's growth over the last two decades has contributed to the success of our entire region, which has experienced rapid growth in terms of percentage of population, real gross domestic product and employment growth. A healthy downtown is important to our future success, and we are committed to working with public, private and nonprofit partners and community members throughout the region to identify, create and implement strategies, projects and activations that make Downtown DSM strong and a welcoming place where people of all backgrounds from across the region and world want to be.
---
Investing in our businesses
Blanca Plascencia, owner, El Fogon
I am grateful for the opportunities and spaces available for our voices here. I am not a professional; rather, I am here to learn more than to teach. But my voice and my humble opinion can be of great help to small business owners like me. I understand that we as small business owners and minorities have very limited resources.
My idea is: Reach out to the community through marketing. Get creative, innovate, update, go digital, create new or different experiences and services. Let's use the resources available, if they are accessible to us. We can look and find out about the aids and incentives available for our businesses and apply. I know that searching for information and resources is overwhelming, and often disappointing, but so is the economic struggle and the risk of losing our businesses, our income and our staff. If we keep our mind open and positive, we can always learn something.
The government, Congress, the Small Business Administration and, in my industry, the Iowa Restaurant Association and many other institutions have been working to provide financial support and funding for businesses of all sizes.
We must be aware of the resources available, and if for some reason the aids are not accessible to us, then it is time to ask ourselves: What are the things in my business that I have control over and how can I improve them?
If you are unable to qualify for incentives for any reason, ask yourself: How can I better organize myself and my business, and how can I prepare myself to have access to other opportunities and to have a better structure for my business? What can I do to grow, or in this case, to continue with my business?
It is necessary to understand that we need to invest in ourselves as business owners in order to prepare and improve. Large companies know how to organize, how to educate themselves, how to work with a strategic plan. But for us, many people in our community, with sacrifices and difficulties, have been able to pool our savings and start small without help, without structure, only with a great disposition and hope to prosper. We have already passed the most difficult part. Now let's seek help and resources and prepare. But the most important thing is to understand that we must join forces, to be able to organize ourselves better and to be able to make the resources available to us. We are strong, determined and hardworking. Please, let's stay united.
In Spanish:
Invirtiendo en nuestros negocios
Blanca Plascencia, propietaria de El Fogón
Estoy agradecida por las oportunidades y los espacios disponibles para que se escuchen nuestras voces aquí. No soy una profesional, más bien estoy aquí para aprender más que para enseñar. Pero mi voz y mi humilde opinión pueden ser de gran ayuda para los dueños de negocios pequeños como yo. Entiendo que nosotros, como propietarios de pequeñas empresas y cómo minorías, tenemos recursos muy limitados.
Mi idea es: Llegar a la comunidad a través del marketing. Seamos creativos, innovemos, actualicemos, pasemos a lo digital, creemos experiencias y servicios nuevos o diferentes. Utilicemos los recursos disponibles, si están a nuestro alcance. Podemos buscar e informarnos sobre las ayudas e incentivos disponibles para nuestras empresas y solicitarlos. Sé que la búsqueda de información y recursos es abrumadora, y a menudo decepcionante, pero también lo es la situación económica y el riesgo de perder nuestros negocios, nuestros ingresos y nuestro personal. Si mantenemos nuestra mente abierta y positiva, siempre podemos aprender algo.
El gobierno, el Congreso, la Administración de Pequeñas Empresas y, en mi sector, la Asociación de Restaurantes de Iowa y muchas otras instituciones han trabajado para proporcionar apoyo financiero y financiamiento a las empresas de todos los tamaños.
Debemos ser conscientes de los recursos disponibles, y si por alguna razón las ayudas no son accesibles para nosotros, entonces es el momento de preguntarnos: ¿Cuáles son las cosas de mi negocio sobre las que tengo control y cómo puedo mejorarlas?
Si por alguna razón no puede acceder a los incentivos, pregúntese: ¿Cómo puedo organizarme mejor a mí mismo y a mi negocio, y cómo puedo prepararme para tener acceso a otras oportunidades y tener una mejor estructura para mi negocio? ¿Qué puedo hacer para crecer, o en este caso, para continuar con mi negocio?
Es necesario entender que tenemos que invertir en nosotros mismos como propietarios de negocios para prepararnos y mejorar. Las grandes empresas saben cómo organizarse, cómo formarse, cómo trabajar con un plan estratégico. Pero para nosotros, muchas personas de nuestra comunidad, con sacrificios y dificultades, hemos sido capaces de juntar nuestros ahorros y empezar en pequeño sin ayuda, sin estructura, sólo con una gran disposición y esperanza de prosperar. Ya hemos pasado la parte más difícil. Ahora vamos a buscar ayuda y recursos y a prepararnos. Pero lo más importante es entender que debemos unir fuerzas, para poder organizarnos mejor y poder poner los recursos a nuestra disposición. Somos fuertes, decididos y trabajadores. Por favor, permanezcamos unidos.
---
Iowa housing needs
Tim Yaggi, president and CEO, Pella Corp.
Iowa's population increases have consistently trailed the national average. Without accelerated population growth, our long-term prosperity will be constrained by the lack of people to fill jobs. For businesses (and arguably for states and cities), growth is a critical indicator of health, and even their odds of survival. Growth is imperative, and if growth cannot be supported in Iowa because of the lack of an available and qualified workforce, investment priorities will shift increasingly toward other states with deeper labor pools.
In our efforts to recruit talented workers to Iowa and increase our labor pool, one of the advantages we tout is affordable housing. However, the availability of homes suitable for our recruits is shrinking, especially more affordable homes in the $250,000 range often sought by first-time buyers. The lack of home inventory is partly driven by the lack of construction labor to build new homes, and it is difficult to recruit the labor without suitable places for them to live – a vicious circle.
The need for talent to support our growth and places for them to live is so important to Pella Corp. that we have taken on a role in housing development (along with day care, restaurants and other amenities). Among the projects we have driven is a development called Prairie Ridge, on the west edge of our town, which is targeting a $225,000 price point for townhomes and $250,000 to $275,000 for single-family homes. The first phase of the development will include over 100 new homes, and it is off to a fast start with 20 lots already under contract.
We are trying to fill the gap in available housing, but we can't do it alone. Our recommendations:
We need to make it easier and more attractive for developers and builders to build homes. We should review zoning requirements and regulations that excessively restrict developers or builders and ultimately drive construction costs unnecessarily high. A recent study concluded that nearly 25% of the cost of a new home is driven by regulations, mostly created at the local level.
We support the expansion of existing funding mechanisms to help families (especially seniors and lower-income families), such as the Workforce Housing Tax Credit program and the State Housing Trust Fund. However, programs that assist buyers or renters without an increase in the inventory of homes will only exacerbate housing price inflation, which is already climbing significantly.
Iowa needs more people to fill jobs and create new ones. If we are to attract and retain talented people to Iowa, we need to ensure that we have available, affordable housing, housing that enables Iowans to live comfortably and safely, and to raise wonderful families. Let's support population growth by encouraging and enabling housing growth.
Facebook Notice for EU! You need to login to view and post FB Comments!