Power Breakfast preview: Panelists share thoughts on balancing AI's risks and opportunities


The artificial intelligence innovation curve is only beginning, and there are both risks and opportunities to balance along the way, according to panelists for the Business Record's final Power Breakfast of the year focusing on AI.
During the event, on Oct. 26, the panel will share how to navigate AI as a reality rather than a future possibility, practical use cases and potential effects on business models and the workforce.
Ahead of the conversation, we asked the panelists what makes AI both a potential opportunity and a potential risk from their perspectives. Here are their responses.
Tim Gifford, chief innovation officer, Lean TECHniques
All new technologies are surrounded by opportunities and risks — and AI is no different. As a competitive advantage "intelligence" is unsurpassed. It's what has helped our species rise above all other forms of known life. The same is true for business. The companies that win today are able to learn faster than their competitors, which means having an intelligent agent — whether real or artificial — has the ability to help companies outpace their competition.
Alongside this opportunity, though, comes incredible risks. Fears that AI will replace the modern workforce. Ethical concerns for society. Biases that we'll have to overcome. AI brings with it the unknown, and the unknown always has associated risk. The trick is being able to not only navigate this uncertainty but use it as fuel to help accelerate the growth of your business.
Christopher Porter, director of artificial intelligence program, Drake University
At a broader level, artificial intelligence is at the same time familiar and foreign, trained to mimic human-like behavior yet doing so with seemingly no awareness or agency. Is it merely a tool, or something more? For businesses, AI presents the opportunity for new levels of productivity, efficiency, and the ability to accommodate a wider set of customer needs. But we still don't fundamentally understand some of our most successful models, why they make the mistakes that they make, and how to make them function fairly and transparently. And although we've grown accustomed to the power of automation, the scope of what we can successfully automate has continued to change with new AI developments, which promises both exciting breakthroughs and challenging disruptions.
Joe Riesberg, senior vice president and chief information officer, EMC Insurance Cos.
I think the fascination of AI stems from the unknown – and that unknown is also what poses the biggest risk. We have a great responsibility to forge the path ahead with an innovative spirit but maintain a pragmatic balance for ethical control.
We are desensitized to automation in other industries, like manufacturing, but to imagine automation in Corporate America is intriguing and different. We're at the beginning of a seismic shift in the tools and processes that run our businesses. This shift will require companies to not only retool their talent profiles but also those long-standing processes that keep our businesses running. I firmly believe this opportunity will help, not displace, knowledge workers. Customers want to talk to people in sales and service – they are seeking empathy: something AI can't deliver. But AI can enhance our ability to provide information and service. We can automate the mechanical portion of the interaction – and allow people to bring what cannot be automated: human connection through empathy.
The unknown is also our greatest risk. This is the first instance in human history when we are not explicitly controlling the outcome. Historically, the bad actors use new technology for nefarious activities first, and protection measures often play catch-up. Our ability to change this paradigm will be important. Companies will need to enhance security tooling and processes and watch for data loss and exfiltration. And, as with any new technology, user/team member training will be key to address the exponential growth and more sophisticated social engineering (e.g., phishing and deepfakes) capabilities AI will introduce.
Amid so many unknowns, one thing is certain: The next year for AI will be even more groundbreaking than the last. With breakthroughs in innovation at every turn, it's imperative to keep talking about ethics and responsible use.
Brian Waller, president, Technology Association of Iowa
AI is already changing the very definition of work – accelerating the need for a skills-first approach and will reshape how people build careers and companies. As we collectively manage this season of change together, we have an opportunity to create new strategies that lead to a world of work that is more equitable, more dynamic and more human. I believe that deeply because we've been here before. Iowa has proven technology leadership that has navigated disruption, new technologies and innovation to drive growth within our leading industry sectors. We are well positioned to collectively navigate the risks and game-changing opportunities AI presents.
However, the same transformative power of AI also introduces uncertainties and risks. Businesses must grapple with ethical concerns and data privacy issues; carefully considered regulatory policy will be critical moving forward.
AI promises to reshape industries, and our responsibility lies in harnessing its potential wisely and ethically. It will be a collaborative journey for Iowa's tech industry to navigate this exciting landscape while adapting to AI's changes in how we work and build careers.
Event details:
Oct. 26 | 9-11 a.m. | Des Moines Heritage Center | Register here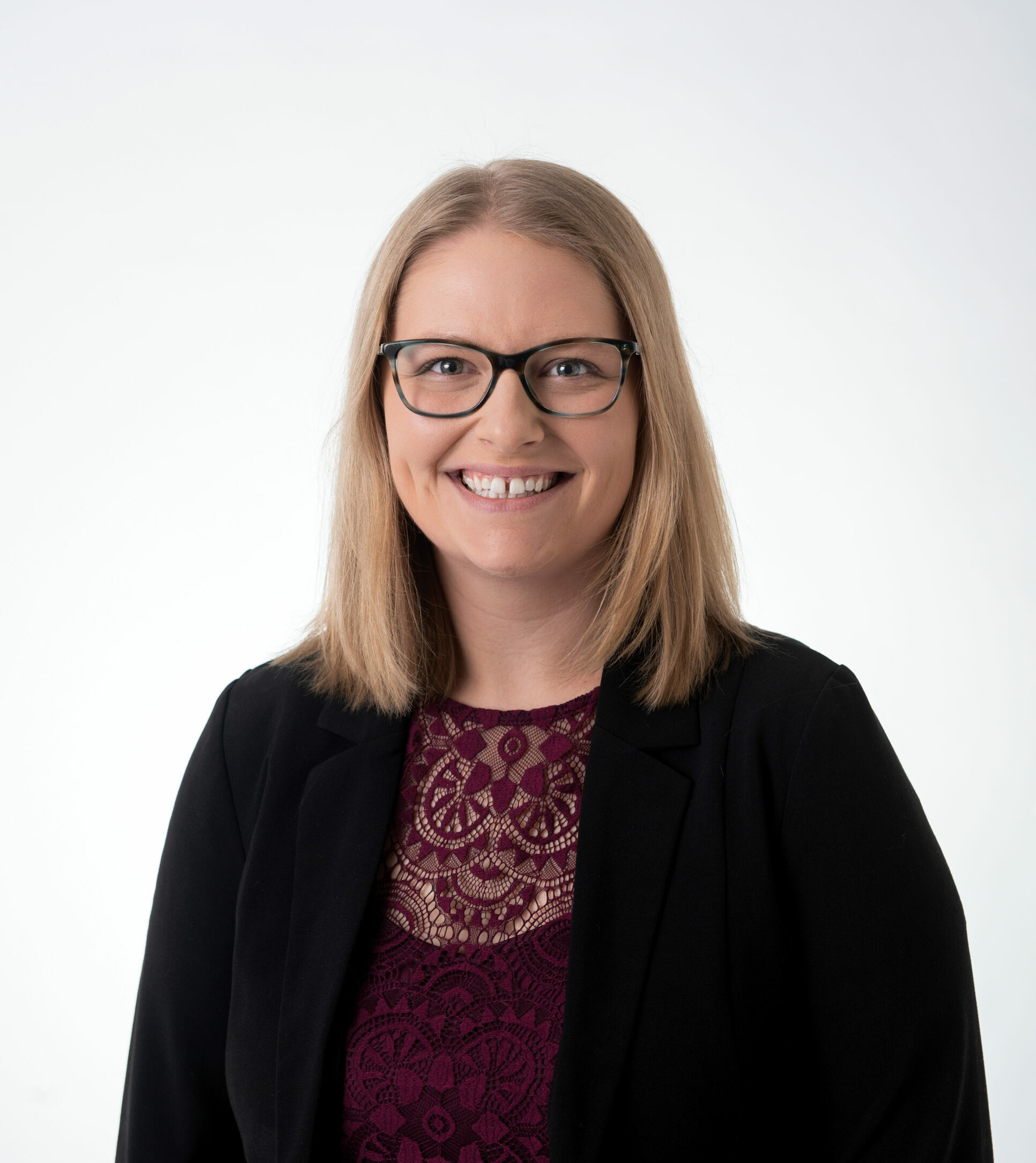 Sarah Bogaards is a staff writer at Business Record. She covers innovation & technology, HR & education.
Email the writer