Principal Retirement Security Survey: Tight labor market, talent competition will drive 2022
Economic optimism sharply declines in quarterly national survey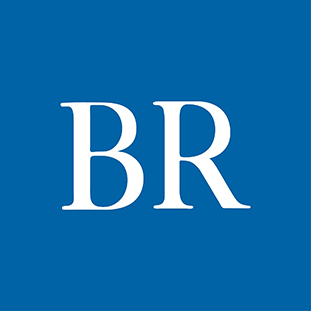 One-quarter of U.S. workers are considering either a job change or retirement in the next 12 to 18 months, according to a new survey by Des Moines-based Principal Financial Group. The survey signals the continuation of a tight labor market in 2022, one in which employer benefits and retirement plan options will play a role in workers' decisions.

During August and September, the quarterly Principal Retirement Security Survey asked retirement plan participants and plan sponsors about financial behaviors and planning as well as economic sentiment. According to the survey, 12% of workers are looking to change jobs, 11% plan to retire or leave the workforce, and 11% are on the fence about staying in their job — an indication that 34% of workers are unsettled in their current role. Employers echoed the findings, with 81% concerned about increased competition for talent.

Workers noted their top motives in considering a job change as: increased pay (60%), feeling undervalued in their current role (59%), career advancement (36%), more workplace benefits (25%), and hybrid work arrangements (23%).

"The survey shows a clear picture of a labor market still in flux in large part due to shifting habits and preferences brought on by the pandemic," said Sri Reddy, senior vice president of Retirement and Income Solutions at Principal. "This open enrollment season is an important time for employers to get the pulse of their workforce and staffing needs as they face another year of competition for talent."

Workers also identified a strong focus on retirement planning and security when making decisions. In fact, more than three-quarters (77%) said the COVID-19 pandemic has driven them to focus more on saving for retirement. The most important retirement plan features that workers consider when evaluating new job opportunities are:
•An employer match (91%).
•Eligibility (80%).
•Vesting requirements for company matches (74%).
•Investments options on offer (73%).
•Withdrawal options at job change or retirement (70%).

Correspondingly, retirement plan sponsors appear more focused on meeting workers' retirement savings needs. The survey showed that 67% of plan sponsors intend to focus on "retirement planning education" in 2022, up from 48% this year. Meanwhile, more than half of workers considering a job change say they would roll over their current retirement plan to an IRA or to their new employer's retirement plan.

The survey also showed a sharp decline in economic optimism among consumers, a contrast to the first half of 2021. In the third quarter, economic optimism for the next 12 months among workers dropped to 18% from a high of 32% in the second quarter, which was the strongest sentiment since surveying began in the third quarter of 2020.

"We had seen a strong rebound in optimism through the first half of this year as consumers felt more positive about the management of COVID-19 and saw strong market gains," Reddy said. "Now, new concerns over inflation, supply chains, and the continued impact of the pandemic are beginning to weigh on many Americans."

More insights from the survey can be found on Principal's website.
Facebook Notice for EU! You need to login to view and post FB Comments!