Private airplane charters are on the rise here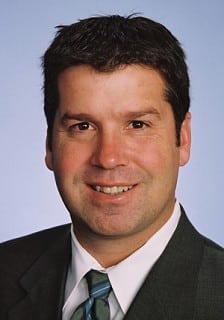 Forget about fighting airport crowds, enduring the indignities of security screenings and the inconvenience of delayed flights. For some Greater Des Moines executives, chartering a jet, whether it's for a same-day business trip or a weekend getaway, is as good as having a time machine.
"The one thing they struggle to find is how they can buy time, and that's the advantage of the private jet," said Toby Batchelder, director of private jet charters and aircraft management for Elliott Aviation Inc.
Based in Moline, Ill., Elliott Aviation operates out of four Midwestern airports, including Des Moines International Airport. The company has 10 aircraft available for charters, ranging from a Cessna Citation Excel, a mid-size jet that seats eight to nine passengers, to a Beechcraft King Air 90 turboprop, its smallest plane, which seats five. Chartering the King Air starts at about $1,000 per hour; the Citation charters for about $2,750 per hour.
Despite the rising cost of jet fuel, the single largest cost involved in flying, Elliott Aviation has seen a steady increase in private jet flights within the past six to 12 months, Batchelder said. Charter revenues are up 11 percent from this time last year, he said.
"People are willing to pay a premium for convenience," he said. "One of the obvious challenges travelers have in Des Moines is the limited number of direct flights leaving the city. As a result, it could take someone a half-day on both sides of their trip to fly commercial.
"I'm sure at some point if fuel prices continue to rise, our business will see a larger impact," he added, "but keep in mind that commercial airline tickets are also on the rise."
Elliott Aviation has seen a "huge increase" in day trips by business people, who will visit several cities across Iowa in the same day and still make it back home in time for dinner. "When you consider the costs of loading up an SUV, driving around the state for three to four days with a group of people versus chartering an airplane, flying private is very cost-efficient," Batchelder said.
For leisure trips, private jets enable families to easily bring their small children along, plus pets.