PROJECT UPDATE: The Vibe @ 8035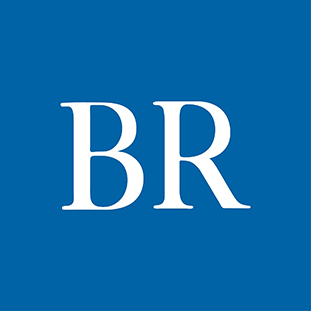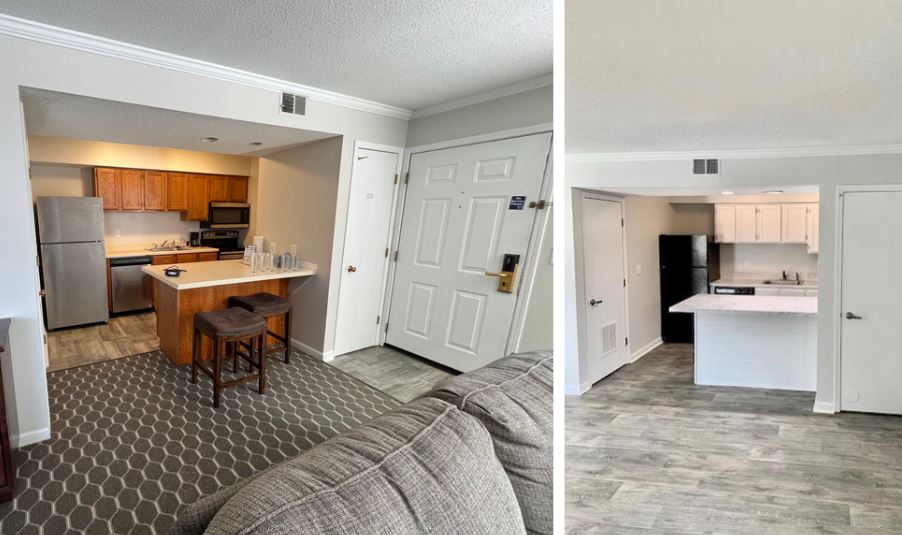 Thirty-six units at a new multifamily development in Clive have been updated and are expected to be inspected this week. If no problems exist, certificates of occupancy will be issued, allowing tenants to begin moving in. The development at 11428 Forest Ave. in Clive previously had been an extended-stay hotel. The photo on the left is of a unit before it was updated; the photo on the right is of a unit after improvements were completed. The photo below is of the refurbished living area. Photos special to the Business Record
Tenants expected to begin moving into new workforce housing in Clive by end of April; development had been extended-stay hotel
WHAT: Conversion of former extended-stay hotel to workforce housing
WHERE:11428 Forest Ave., Clive
DEVELOPERS: Tina Smothers and Jason Grove
BACKGROUND AND UPDATE: Thirty-six units of a former extended-stay hotel in Clive have been updated with new paint, flooring, appliances and countertops, according to one of the new owners of the property.

If the units pass an inspection this week, tenants will be able to start moving in at the end of the month, Tina Smothers, a partner in the redevelopment project, wrote in an email.
In early March, Vibe at 8035 LC purchased the property at 11428 Forest Ave. for $5.3 million. Vibe at 8035 is managed by Smothers and business partner Jason Grove. The 112-unit former hotel is being converted to workforce housing. The units are spread over 14 buildings and each unit has its own entrance from the outside.

Six units have been leased, Smothers wrote. Once occupancy certificates have been received for the 36 renovated units, work will begin on renovating another group, she wrote. Interior renovations are expected to be completed on the final building in late May.

The property was originally developed as a Marriott Residence Inn, according to information recently provided to the Clive City Council. About 12 years ago, Marriott began moving away from townhouse-style extended-stay hotels to structures that resemble traditional hotels. At the same time, it began selling its townhouse-style properties. In 2013, DMB Investments LLC, located in West Des Moines, purchased the property and continued to operate it as an extended-stay hotel under the names Chase Suite Hotel and Sterling Inn and Suites, according to information provided to the council.

The council approved changing the zoning of the property to allow it to become multifamily rental housing.

In addition to updating the interior of the units, the exteriors will also be rehabilitated, Smothers said. That work is expected to begin in June.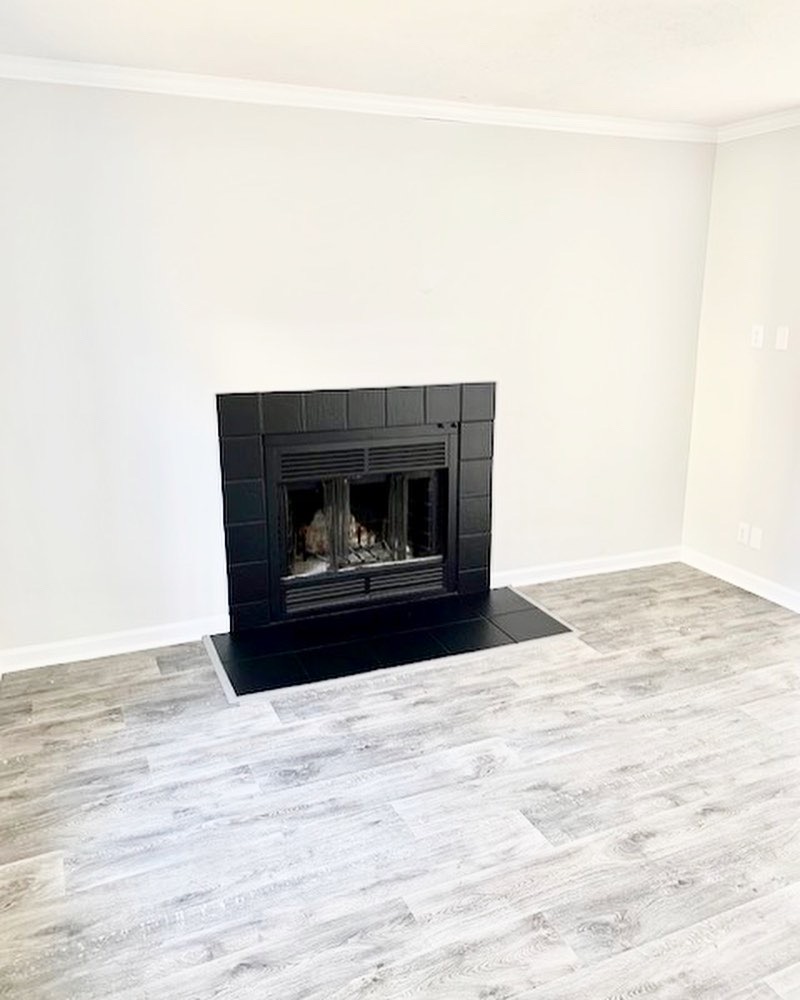 Smothers said the biggest hurdle has been overcoming paint shortages. "We've been able to work through the shortage with our vendor partner," she wrote in an email.

Smothers and Grove have experience in converting property into apartment units. In 2019, the business partners purchased the former AIB College Business campus southwest of downtown Des Moines. Smothers' background is in rehabilitating and managing multifamily properties. Grove has a background in finance and buying and selling properties. The two renovated what was known as Fenton Hall East and West, converting the former campus housing into apartment units, all of which are now leased.

Smothers has said rental rates for units in the Clive project will start at about $800 a month.
Related article: Proposal would convert extended-stay hotel to workforce housing
Facebook Notice for EU! You need to login to view and post FB Comments!