Project515 panelists discuss today's residential real estate sector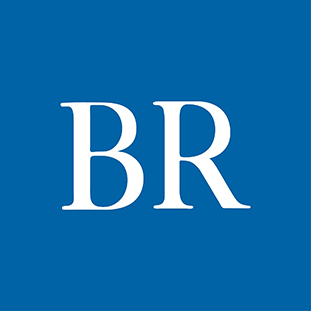 Interest rates for home mortgages are inching upward, pushing some potential homebuyers out of the market. Rates for new apartment and other rental projects are also on the rise, causing monthly rental rates to increase.

But panelists on the Business Record's recent virtual discussion about the residential real estate sector cautioned homebuyers and sellers as well as renters not to panic.

"One thing I want to stress is 'don't believe everything you're hearing,' especially in the national news," said Jen Stanbrough, broker/manager for Jen Stanbrough Real Estate and president of the Des Moines Area Association of Realtors.

"It's been pretty overwhelmingly gloom and doom," she said. In the Greater Des Moines market, "we're still seeing buyers buy homes and we're seeing sellers who are taking the leap and entering the market and listing their homes. They are still selling their homes … even with a little bit higher interest rate."

Last week, interest rates for a 30-year fixed-rate mortgage averaged 6.49%, down slightly from the each of the previous two weeks. Also last week, Jerome Powell, chairman of Federal Reserve, said that the Fed would slow the pace of interest-rate hikes. That slowdown will help keep mortgage rates from rapidly climbing, national experts have said.

Still, the rise in mortgage rates has pushed some buyers out of the market, said Tracy Frette, senior mortgage lender at Lincoln Savings Bank.

"People who are feeling the biggest impact are those with annual incomes below $50,000," Frette said. "Many first-time buyers with single incomes have been impacted. Even clients making $70,480, which is 80% of the area median income and has been the limit for many first-time homebuyer products, are finding financing a bit challenging."

Low down payment programs remain in place and underwriting guidelines continue to be flexible, she said. Other products such as adjustable-rate mortgages are available to buyers, she said.

Panelists in the Project515 virtual discussion talked about a variety of things. Here are some highlights:
Need for rental properties
Kris Saddoris, vice president, development at Hubbell Realty Co.: "There will be a total of 100 [apartment] units that come online in all of next year downtown, and that's not enough. That's what the challenge will be: We need growth in housing. … We don't have enough units coming online. … We need to continue to offer a lot of different options. Inflation is always our friend on the rental end because rental people have to stay longer because they cannot make the bounce over to purchase. But that also means we're not opening up those apartments for people to come into our market. So it continues to be a challenge for us both ways."

New condo offering
Nick Jensen, owner, Caliber Iowa Development, which is completing construction of the Collier in Ankeny: "We just brought it to market 100 days ago. It's a 24-unit building in the center of Prairie Trail. We've been able to execute contracts on 13 of those units. … It's a unique product that we took a risk … that there's buyer demand for. The homes that we build are in the mid- to upper-level price range, and that's a product that seems to be still moving and selling. I think the buyers for those that are coming in are able to put in more cash or have less of a loan, so that interest rates don't impact them as much."
Slowing residential construction
Jake Anderson, city administrator, Grimes: "Development is slowing down. Last year, we issued around 180 permits for single-family homes. We're on pace to do half of that this year. … There's a lot of inventory on the market, but construction costs and interest rates are drivers there, too. We've got a number of multifamily projects that have been permitted and a number of rezoning requests for multifamily and townhome projects. … The single-family homes that we are seeing get built are in housing developments where purchase prices are well in excess of $500,000. We'll get some land opened up for more medium-priced houses, but for the most part we're seeing more higher-end development of single-family homes."
Supply-chain challenges
Carrie Woerdeman, director of development, Kading Properties: "We're on a supply-chain roller coaster, from the challenges in obtaining lumber and siding at the start of the pandemic to windows when Windsor Windows was blown offline last year with the December tornado. Now we're struggling to get electrical materials. It's just a real challenge to keep projects moving forward with an inability to get supplies."
Buyer or seller's market?
Jen Stanbrough, broker/manager for Jen Stanbrough Real Estate and president of the Des Moines Area Association of Realtors: "We're entering a bit of a recovery phase right now. We're back to an even market – it's not a seller's market or a buyer's market. … It's giving buyers a chance to breathe, and to really take time throughout the process. They can come in and actually meet with a real estate professional. … Over the summer, we were going into houses where there may have been 15 other people looking at a house or waiting on the doorstep when I was showing a house. I had to tell my clients, 'If you want this house, you have to make an offer today.' … We saw a lot of buyer's remorse. … We're not seeing that now."
Where interest rates headed?
Tracy Frette, senior mortgage lender at Lincoln Savings Bank: "When experts predicted this year's rates at the end of 2021, they thought we'd be around 4.5%. That clearly did not happen. We are above those expectations. Many factors affect mortgage rates: economic data, inflationary pressure, the stock market, geopolitics, as well as other global events such as natural disasters, the war in Ukraine. The Mortgage Bankers Association has projected rates to moderate in [the first quarter] of 2023, to around 6.25%, and moving back down through 2023 into the [5.5% range] towards the end of the year. I'm really hoping that the Mortgage Bankers Association's prediction holds true."

More online: To watch the Project515 panel discussion on the housing sector, click here.
Facebook Notice for EU! You need to login to view and post FB Comments!