Project515 panelists: Lessons retailers learned during COVID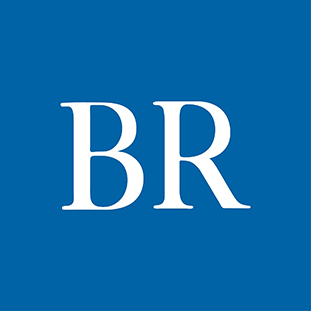 For nearly two years, predictions about the retail sector have been doom and gloom, including speculation that e-commerce would replace brick-and-mortar stores.

Headlines for the immediate future don't provide many glimmers of optimism: Inflation is skyrocketing. There's continued difficulty in obtaining some products. Retail job openings are higher now nationally than before the start of the pandemic.

Still, panelists in the Business Record's Project515 virtual discussion about the retail sector shared reasons to be optimistic about the coming months. Below are how panelists responded when asked to share one or more lessons retailers learned during the pandemic that are still in use.
Steve Frevert, executive director, Historic Valley Junction Foundation: "Some of the old-fashioned things like being responsive to your customers has really paid off. … I think the lack of human connection over the past year and a half really drove people back to the shops. We certainly saw that last year. We had businesses that have been [in Valley Junction] for 20 to 30 years have record years. Our local retail sectors have been very strong. But people need to differentiate themselves from the online shopping experience."
Cassie Sampson, owner/operator, East Village Spa: "We're a high-touch business … and our industry was really hit hard [during the pandemic] because people were staying away from each other. Now, though, people are wanting what we have to offer more than ever before. … We lost about 20% of our service providers across the spa industry due to COVID. [The spa industry] is primarily female-driven and we all know women were hit hardest [during the pandemic]. During COVID, one interesting innovation in our profession was services that didn't require skilled providers. It was kind of an innovation out of necessity. … If you would have asked me in 2019 if I would ever consider a table that provides a weightless-type experience and some massage without a provider, I would have said absolutely not. But I now have one being shipped from Italy."
Alexander Hall, owner/operator, St. Kilda's restaurants and Franka Pizzeria: "The biggest thing for us is controlling costs. The costs are not only high, they fluctuate so dramatically. That's something that happened through COVID and it's something that continues to happen. What we're doing now – and what we did during COVID – is just try and forecast what next week's going to be like and how we're going to control costs."
Tyler Dingel, senior vice president, CBRE|Hubbell Commercial: During the pandemic "there was a huge increase in what is called M-commerce or mobile commerce, which is essentially retail shopping from your phone or iPad. Why that is important is that it opened up access to a new set of data analytics for these retailers. … That amount of data was extremely important because it allowed [retailers] to focus on specialization of their marketing efforts. … In 2021, the average American spent 4.75 hours per day on their phone. If you can imagine the amount of ads that can be targeted at specific demographics, specific consumers. [Doing that] allows [retailers] to lower their marketing costs and become much more efficient with their sales. That's been a huge impact on the national scene. Locally, we've seen some of our retailers that had shied away from doing as much online … adapting and changing and figuring out how to be more efficient with their business."
Aaron Hyde, vice president, associate adviser, JLL-Des Moines: "Those retailers that … adopted the technology to have buy online/pickup in stores, the curbside pickup, the touchless pickup, so that everyone felt good about going shopping and picking up items without having to interact [with people] and feel safe, those retailers really won. The stat on that is Target. Those services are called same-day services, and Target recently announced that they are investing $5 billion into same-day services. That's how profitable this has been for these big retailers."


More online: To watch the Project515 panel discussion on the retail sector, click here.
Facebook Notice for EU! You need to login to view and post FB Comments!