Proposed $307 million Norwalk development would include indoor-outdoor recreation complex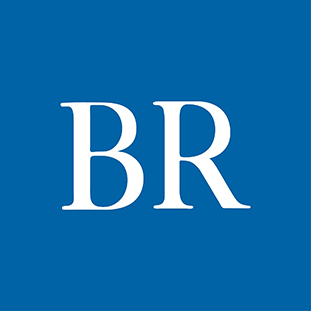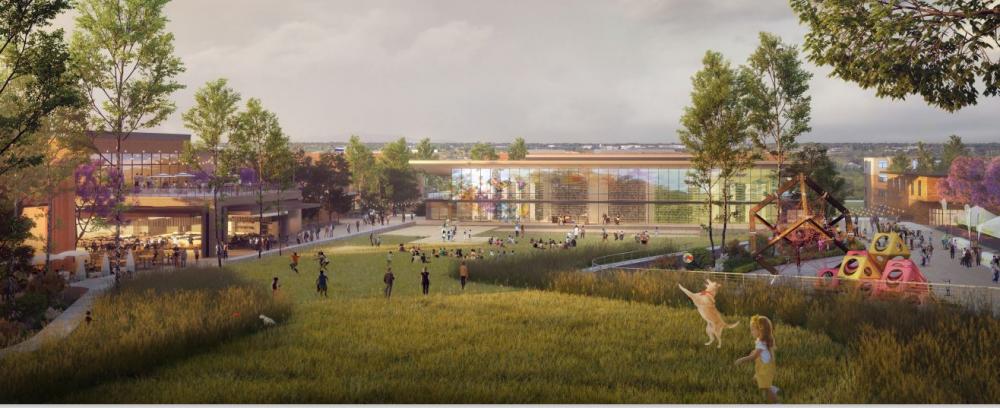 A proposed $307 million recreation and cultural district in Norwalk would include a 22-acre sports and recreation complex, two hotels, restaurants and other commercial spaces.
Architectural rendering by Adam Mekies, Urban Design Landscape Architects
A proposed $307 million recreation, sports and cultural district in Norwalk would attract more than 1 million new visitors to Iowa annually and create 2,000 or more full-time jobs, according to an application for a state program doling out new sales and hotel/motel tax dollars to qualifying projects.

For more than five years, city officials have been planning what they are calling Norwalk Central District, east of Iowa Highway 28, the main north-south corridor through the Warren County community.

The area would include a 22-acre indoor-outdoor sports and recreation campus that would be the anchor of the district. The campus would include a clear retractable "bubble" or dome structure that could be put up in inclement weather to cover up to eight soccer-sized fields. In addition, the dome could be used for music events, sports tournaments and community gatherings, according to the application.

Also proposed is a superheroes and NorWalk of Fame tribute honoring military and public safety officials and professional athletes and celebrities from Norwalk. It would include a cultural park with a replica of a stone bridge in Vushtrri, Kosovo, Norwalk's Sister City. The area would also include restaurants, retail space and hotels as well as walking trails, play areas and green spaces.

"We want this to be a place where people could park their cars and just wander for acres and acres … with a huge variety of things to do," said Hollie Zajicek, the city's economic development director.

Norwalk Central's focus is on recreation and sports, she said. "Norwalk residents really love doing anything outdoors. They love events. They love the trails."

The project is one of 10 competing for consideration in the state's Iowa Reinvestment Act program, which allows communities to use new state hotel/motel and sales tax revenue generated by new projects to be reinvested in the area in which the development is located.

The state, through the Iowa Economic Development Authority, is providing up to $100 million to the program this year. Applications from Ames, Cedar Rapids, Des Moines, Dyersville, Fort Dodge, Johnston, Newton, Norwalk, Urbandale and West Des Moines requested more than $201.6 million in new tax revenue from the state.

The board is expected to make its decision on which projects will receive funding by May or June.

Norwalk is requesting $6 million of the state sales and hotel/motel tax revenue. City officials estimate that when fully developed, the area could generate up to $6.4 million in new property taxes annually and more than $6 million in new sales taxes annually.

If Norwalk is awarded the money, "it would be an answer to a lot of question marks in the air now about how we are going to be for these components," Zajicek said. "The civic components of this doesn't generate taxes. In order to provide public amenities like these you either have to raise property taxes or find the money in another manner, like this state program."

City officials have been making plans for the ambitious development for about five years, Zajicek said. Norwalk had been attracting housing developments but not much in the way of commercial development, she said.

A push was made to go after industrial project and in the past 10 years, Michael Foods, Windsor Windows and Doors and Loffredo Fresh Products, all moved to the community.

Now the focus is on attracting commercial development, Zajicek said.

About four years ago, Diligent Development Group purchased 120 acres east of Highway 28 in the area city officials were eyeing for the Norwalk Central development. Diligent Development began some housing developments and completed a 12,000-square-foot retail center that brought five new businesses to Norwalk.

Steve Bruere, president of Diligent Development, said Norwalk is in a good position to see a burst of development and growth. Norwalk has about 12,790 residents, up more than 40% from a decade ago, according to the U.S. Census Bureau.

"Norwalk is pretty accessible to West Des Moines, downtown and the airport," Bruere said. "I think people are finally figuring that out. The city's done a good job in terms of infrastructure, and the schools are good.

"I think there's a lot of potential for growth here."

Regardless of whether Norwalk is awarded the state money, the project is going to move forward, Zajicek said.

The city is working with Bruere's group on a development agreement to install streets and other infrastructure in the area east of Highway 28. The city is also working on a development agreement with a private developer who is interested in buying 22 acres to construct the indoor-outdoor sports and recreation campus.

"If we can get the development agreement done with the [private developer], it will be a huge catalyst for the entire area," Zajicek said. "It'll be the big anchor right in the center and branch off to all of the other things people can go and do."
Facebook Notice for EU! You need to login to view and post FB Comments!