Proposed Des Moines soccer stadium project 'at risk' without state funding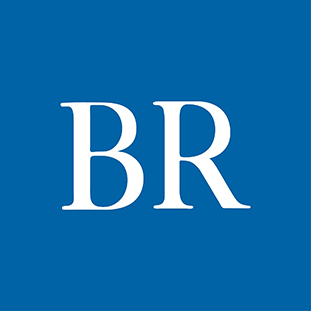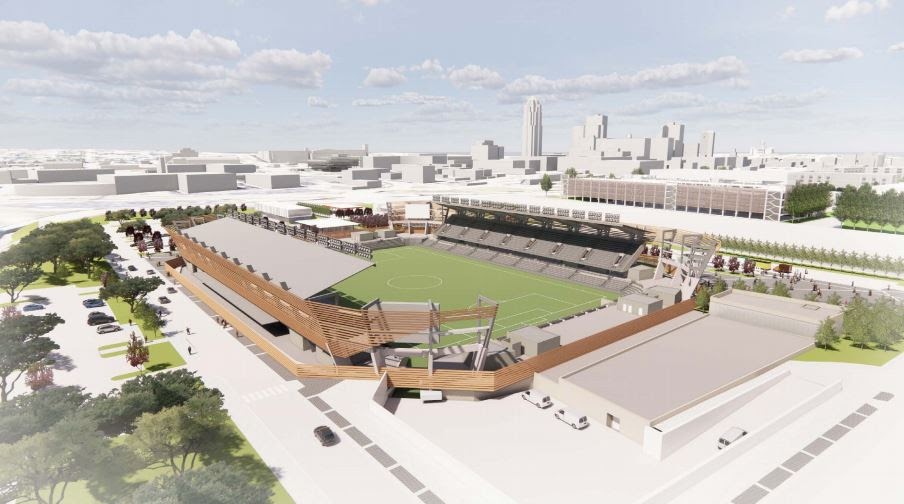 A 6,300-seat stadium that would primarily be used for soccer is proposed to be built on 43 acres on the southwest edge of downtown Des Moines. Rendering courtesy of Krause Group
An ambitious plan to redevelop a toxic 43-acre site on the southwest edge of downtown Des Moines will be in jeopardy of moving forward if it doesn't receive money from a state program, officials from Krause Group told the Business Record.

Krause Group, which is working to bring professional soccer to Iowa, has proposed redeveloping the former Dico Inc. site with a project that would include a 6,300-seat stadium, a plaza on which soccer-related events and community festivals would be held, and an eight-story hotel.

Backers of the project are seeking a slice of $100 million available through the Iowa Reinvestment District Act program, which uses state sales and hotel-motel tax revenue to help finance projects designed to be economic development catalysts. A state board in April heard pitches from supporters of six projects seeking funding from the program. The board is expected to decide this month which projects will be funded.

"These types of projects really do need that public-private partnership from a capital standpoint," Jerry Haberman, president of Krause+, the Krause Group's development arm, said about the proposal to redevelop the former Dico site that in 1983 was added to the Environmental Protection Agency's Superfund list.

"Unfortunately, if we are not able to put that together then the project would be at risk," he said.

Backers of the proposed stadium project are seeking $27.1 million from the state's reinvestment district program. The cost to construct the proposed stadium is estimated at $75 million; the plaza, $8.75 million; and the hotel, $31.5 million.

The Krause Group originally had proposed building the stadium on a site two blocks east of the former Dico site. Charley Campbell, Krause Group's general counsel, said there are "challenges" in developing the site that was first proposed for the stadium.

"We think that the stars aligned here [on the Dico] site," Campbell said. "A project like this needs everybody. It needs collaboration from the state, county, city and private sector to make it happen.

"If you lose one of those, the formula becomes very challenging."

Campbell said the proposed project is continually being reviewed to find ways to cut costs to align with available funding. "There's a number that we're trying to hit that's a go, no-go number."

The former Dico property at 200 S.W. 16th St. has been unused for more than 25 years as property owner Titan International Inc. fought the federal government over cleanup costs and other issues.

Last fall, the city of Des Moines announced that it would take ownership of the site after agreements were reached between the Environmental Protection Agency, Titan and Dico. Soil on the property has been contaminated with numerous chemicals as well as by the dilapidated metal buildings that contain carcinogenic materials.

The agreement calls for Dico and Titan to pay nearly $12 million in fines to the EPA and to donate the land to Des Moines. The EPA will demolish and dispose of three contaminated buildings and install a new groundwater treatment system.

Krause Group is looking forward to "rejuvenating" the site, Haberman said.

"There is great precedent for taking a site like this and finding new ways to rejuvenate it," he said. "If you follow all the protocols, if you work with the EPA on what goes in place after they do their work, this site will be safe. … You can look across the country where developments exist [on Superfund] sites. Some of those are stadiums."

EPA officials, in a news conference on Tuesday, said they expect cleanup of the site to be completed by the fall.

If the proposed project receives the necessary funding, work on the stadium could begin in October, Haberman said. Construction could take up to 20 months to complete, he said.

"Our goal is a first kick in early 2024," he said.
"We are standing today at the doorstep of growth in greatness for the city of Des Moines," Mayor Frank Cownie said during a news conference in which cleanup plans for the former Dico site were announced. Seated, from left, are Edward Chu, acting administrator of EPA Region 7; Kayla Lyons, Iowa Department of Natural Resources director; and Michael Regan, U.S. Environmental Protection Agency administrator. Photo by Kathy A. Bolten
EPA official: Contaminated site will remain in Superfund program
Restrictions will be put in place on the types of development that can occur on the former Dico site after contaminated buildings and other debris are removed and a new groundwater treatment system installed, a federal official said during a news conference on Tuesday.

In addition, when remediation of the site is completed, the site will continue to be monitored by the federal government's Superfund program, said Edward Chu, acting administrator of EPA Region 7.

Ownership of the former Dico property at 200 S.W. 16th St. is expected to be transferred to the city of Des Moines within the next 30 days, U.S. Environmental Protection Agency officials said at the news conference. The 43-acre site has been unused for more than 25 years as the property's owner fought the federal government over cleanup costs and other issues.

Those issues have been resolved and cleanup of the Superfund site is expected to begin this summer.

However, once the site is cleaned up restrictions will be in place on what can be developed on the land, Chu said. Housing, for instance, will not be allowed, city and federal officials said.

"There will be restrictions on what is going to be touching the subsurface soil," Chu said. The EPA will continue monitoring the site, which will not be removed from the Superfund program, he said.

The EPA will likely begin removing the dilapidated and contaminated buildings on the site this summer, Chu said. Cleanup of the site is expected to be completed by fall.

-Kathy A. Bolten
Facebook Notice for EU! You need to login to view and post FB Comments!