Proposed downtown Des Moines event venues will 'complement one another,' city official says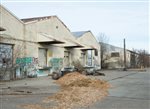 A proposal to develop an outdoor, sports-centric event venue on an abandoned manufacturing site southwest of downtown Des Moines likely will have little effect on an entertainment venue proposed in the Market District, east of the Des Moines River, officials said.
"I think they will draw from the same pool of customers, but I think the projects themselves will complement one another," Des Moines Assistant City Manager Matt Anderson said.
Krause Group and Iowa Soccer Development Foundation Inc. have proposed moving a planned multiuse stadium about two blocks west to an abandoned manufacturing site at 200 S.W. 16th St.
The "soccer-specific" stadium and surrounding plaza could be used for other sporting activities, concerts, festivals and other activities, Gerard Haberman, Krause Group president wrote to Des Moines officials in a letter released last week.
The stadium and outdoor entertainment area had originally been proposed on 9 acres along Southwest 14th Street south of Martin Luther King Jr. Parkway.
About two miles east, District Developers LLC has proposed redeveloping 39 acres of the Market District, an area roughly between East Court Avenue, Southeast Fourteenth Street, Scott Avenue and the Des Moines River.
The proposed redevelopment by District Developers, a consortium that includes developer James Cownie's JSC Properties, MidAmerican Energy Co., Knapp Properties and developer Tim Rypma, would include an indoor-outdoor event venue as well as a hotel, office and commercial spaces, apartments, and condominiums.
The entertainment venue would accommodate up to 5,000 people at outdoor events and include lawn seating in front of an outdoor stage, a rooftop viewing area, and a ground-level bar and vending, according to information provided to the city in June. It also would include an indoor entertainment area that would accommodate up to 2,500 people.
"They are two different types of venues," said Paul Hayes, president of JSC Properties. "One is going to be set up all the time for concerts, indoors and outdoors. A stadium is little different. It's set up to watch sports activities."
The proposed 6,000- to 8,000-seat stadium on the former Dico Inc. site will be a good place to hold concerts but likely will be designed to view athletic competitions, Hayes said.
"If anything, I think it [the stadium] will be complementary rather than competitive," he said.
In the letter to the city, Haberman describes developing the former Dico into a "professional sporting district."
Anderson, of the city, said he expects the stadium to host other sporting activities such as rugby and lacrosse as well as band and other competitions.
"If you look at a lot of other stadiums around the country, they are just not a stadium and a parking area," he said. "They are plaza areas and festival grounds."
In addition, the site is bordered on the south and west by the Raccoon River, which is part of a regional water trails plan to create kayak runs, fishing areas and improved access for canoeing.
The 167-acre Gray's Lake Park, which features a 1.9-mile lighted walking path around a lake, is directly south of the former Dico site. A recently completed pedestrian bridge over the Raccoon River connects the two areas.
"Maybe you have lunch at the stadium district or come to watch a soccer game," Anderson said. "Afterwards you watch some people kayaking or white-water rafting and then you walk over the Coleman bridge and walk around Gray's Lake. …
"This [stadium] proposal just activates the whole area."
Facebook Notice for EU! You need to login to view and post FB Comments!