Proposed federal courthouse still raising some local ire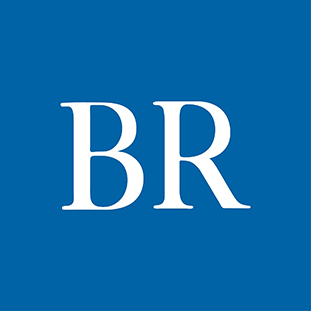 Though just a relative handful of people have seen preliminary designs for a $137 million federal courthouse proposed on prime riverfront property in downtown Des Moines, an image of an eyesore and an abomination is taking shape.
We're not sure what a complete waste of tax dollars looks like, but you can throw that in the mix, too. At least that's the impression left after a recent interview with Des Moines City Councilman Joe Gatto and former City Councilwoman Christine Hensley, both of whom spent a fair amount of time on the recent Greater Des Moines Partnership trip to Washington, D.C., meeting with elected and duly appointed federal officials.
From Gatto's viewpoint, the federal courthouse, which is planned for the site of the former Riverfront YMCA along the west bank of the Des Moines River at 101 Locust St., fails to meet promises made over the last couple of years. In his view, early designs lean heavily toward being an eyesore that will do little to reflect the current state of development and economic activity downtown.
His position is of little surprise. In March, Gatto was part of a unanimous City Council vote to send a letter to U.S. General Services Administration Commissioner Dan Matthews that in essence asked his agency to up its design game. You can consider the GSA the federal government's real estate agency and Matthews, who was appointed by President Donald Trump, as the leader of the brokerage.
Also in March, Hensley and Steve Lacy, executive chairman of Meredith Corp., accepted an invitation from Judge John Jarvey, chief judge of the federal court district that covers southern Iowa, to tour the existing federal courthouse at 123 E. Walnut St. and its more contemporary annex at 110 E. Court Ave.
They came away impressed, but not by the court's need for new digs. Instead, Hensley said the historic courthouse is just in need of a little tidying up in order to come into compliance with GSA standards. In addition, she found that the annex has an abundance of Class A space that sits empty or is being used as storage rooms for items such as flat-screen televisions and Blackberries that have never been unboxed.
In other words, spending $137 million on a new courthouse at a site that many folks in the business community are opposed to also falls under the colossal waste of tax dollars category, according to Hensley.
Gatto and Hensley delivered their separate, though somewhat converging, thoughts on the project to Sen. Joni Ernst and Rep. Cindy Axne in D.C. Gatto also met with Matthews while in D.C.
Gatto's message was simple: "You are in the middle of a crown jewel. Now you need to design it."
"I've probably been one of the biggest advocates for the GSA, saying they're going to listen to us, they're going to make the design changes, and so far they haven't listened," Gatto said.
For example, city officials have asked to change the location of a guard shack, sallyport and garbage dumpsters to the Second Street side of the site from its original location on Grand Avenue. The response from the GSA was a version of "no can do."

Equally concerning, Gatto said, is the absence of steps to the Principal Riverwalk and the location of public art. The desire is for the art to be located outside the structure, where the public can see it. For now, plans are to locate it inside the building.
Matthews told Gatto the changes would cost an additional $2.6 million and the GSA has already burned up its contingency account for the structure.
Gatto and Hensley said they received assurances from Ernst and Axne while in Washington that every attempt will be made to accommodate local concerns.
Gatto doesn't believe the GSA is going to look for a different site. The GSA says it is paying a penalty of $237,000 a month for being tardy in delivering the project. In addition, many people believe the GSA paid too much for the site at $6.5 million.
Hensley remains optimistic that someone at the federal level will see the error of their ways and simply spend some money on a few upkeep and maintenance items rather than shoehorn a building into a site that itself is too small by the government's own specs for the new structure.
Along with Gatto, she points out that the site is not large enough to fit in all of the parking needed for the project and that 36 employees will have to find office space at another location.
"We haven't lost until they put the shovel in the ground," Hensley said.

Click here to read more about courthouse project at BusinessRecord.com.
Facebook Notice for EU! You need to login to view and post FB Comments!