Public Companies: Meredith Corporation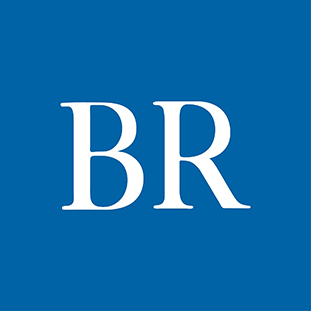 The past year has been a landmark time for media powerhouse Meredith Corp., which recorded its strongest financial results yet in its 115-year history. To cap a momentous 2017, the Des Moines-based publishing company in 2018 will climb a few rungs higher on the ladder of largest U.S. publishing companies with its pending acquisition of Time Inc.
As it consolidates Time Inc. and its titles into its portfolio, Meredith is poised to expand its consumer reach to more than 200 million unduplicated U.S. households, along with a vastly broader digital footprint that will more than triple its digital advertising revenue as part of a growing revenue pie that will approach $5 billion annually.
I recently interviewed Meredith CEO Stephen Lacy, who provided perspective on trends that have driven Meredith's growth, as well as discussing the reasons for Meredith's acquisition of Time Inc. and the benefits from the combination.
"We had a really wonderful 2017, tied to way stronger than expected political ad revenue and digital performance," Lacy said. "And now as we look forward, we'll have, we hope in the early part of 2018 after regulatory approval, this amazing audience with these premium brands with a really great reach to millennial women."
Meredith's flagship publication, Better Homes & Gardens, will anchor a new stable of titles such as People, Southern Living and Real Simple in its magazine portfolio. The deal also makes possible a range of options for Meredith for selling titles both old and new from its portfolio, as well as potentially reaching new deals for additional properties, Lacy said.
"In the media landscape, whether it's on the television side or on our national side, consolidation across the industry continues to be a theme," he said. "We want to make it very, very clear that we are positioning ourselves as a consolidator — the largest consolidator — and as a result of that, we have much broader scale to serve both our consumer and our advertiser."
What's your assessment of Meredith's performance in 2017?
I think the year financially exceeded our expectations, and that was really driven by very, very strong political advertising in our different television activities, along with quite strong growth in our digital business, really across the enterprise, whether at the national level or at the local level. The combination of those two resulted in record results for us in our 115-year history. So we were really exceedingly pleased with the way the year came together.
From a strategic standpoint, after a couple of other attempts, we were able to put together a transaction (to buy Time Inc.). We don't have a closed transaction yet, but a signed deal — that as we look forward will double our consumer audience from where we were, which in most sincerity is the most exciting to me.
What's the significance of the Time Inc. deal?
This transaction will move us to the No. 6 spot, behind the real gorillas, in the digital business. I think that's been the most eye-opening thing since I've gone out to speak to shareholders and as I have started to meet with advertisers in the marketplace. Our advertisers are really looking for other options compared with Google, Facebook, Yahoo and AOL, to some extent. The big difference between our traffic and this traffic is that ours is primarily focused on women, and it's all premium content, backed by first-party data that was not on social media. That's the reason we have worked so hard to put this deal together — it's about the consumer, the audience. We'll have about one-third of our ad revenue coming from digital sources as we go forward.
How does the current share of digital revenue compare with total revenue?
The present share of digital revenue is about the same, except at a much smaller scale. Today, Meredith generates about $200 million in digital advertising, which is about one-third of its total revenue. Following the acquisition, it will have about $700 million in digital advertising revenue.
Do you expect digital revenue will become a larger share of the overall pie?
It is certainly the fastest-growing piece. As we go forward, the digital piece will be a growing part, and will grow faster than our core television or core magazine advertising. We've experienced digital growth of over 10 percent — in 2017 I think it was closer to 20 percent. I'm not predicting 20 percent going forward, but we certainly are aiming for double-digit growth in digital, which means that over time it will become a larger piece of the pie.
You've said consolidation has been a theme in the industry. What will that mean going forward?
I think we're going to see that theme continue. If you look at our television business, there is continued consolidation. We have a couple of transactions in play there as well, and I think we're going to see that continue. One of them is already announced, and one has not. One of them is the fallout, if you will, of the combination of Sinclair Broadcasting and Tribune, where there are some overlaps they won't be able to retain. That's still up in the air in terms of how many stations, but we're definitely in that mix.
We have a pretty long history on the national side of being the most acquisitive among any of our traditional competitors. This Time Inc. deal fits into that strategy. Then on the television side, we're really seeing that start to move more quickly, and we want to play in that as well. We love this business; I don't know of too many others where you can generate a 40 percent cash-flow margin. So that is very good for our shareholders, and a very big part of the story, if you will, as we take this combined company out into the marketplace.
There's a lot of speculation about what magazine titles may be sold off. Your thoughts?
I can obviously first of all say that we don't yet have authority to move forward. We're hoping to get that done around the end of January or the first of February. We have had a lot of inbound interest. … We're going to do a full portfolio review of all the assets and what we think we can do with them in the combined portfolio, and compare that to what some of the external interest is. And that (interest) is in the existing Meredith properties as well as the Time Inc. properties.
There are a few properties that are absolutely sacred — the flagship brand, Better Homes & Gardens, which is a big part of our national business. I would put the People magazine brand in that part of the portfolio as well. But as it relates to the other properties, we're going to look at overlaps in audience, advertising, and then we'll take a look at the interest.
I had a luncheon last week in Des Moines with a local individual who had interest in a property that's part of the existing Meredith portfolio. So these (offers) are coming at us in many different ways. We'll be pretty agnostic in taking a look at what we think we can do the most with, and what's best for our shareholders.
So we should expect more transactions in the next couple of years?
The properties that we might look to sell, if there is some inbound interest, won't generate a tremendous amount of profit, but it would allow us to tighten up the portfolio and operate more efficiently. So there may be some transactions, but they won't be a significant part of the business. When we combine all this, we'll be close to $5 billion in revenue — these would be smaller properties that are worth more to us if we sell them than if we keep them. I think there could be a number of additions to the portfolio that could be meaningful going forward, primarily on the television side in the relative near term.
What have been some other big trends in publishing and media?
I would probably name three things. First of all, more consolidation and larger, cross-platform deals with advertisers to fewer players in the marketplace. We just continue to find that our advertisers want to do fewer but larger deals with fewer players. It's just easier for them. I would say from a consumer perspective, we're going to continue to see a flight to quality, to premium brands and premium content.
And especially with the millennial consumer, we have a wonderful opportunity to move our direct-marketing activities, our circulation activities into a digital credit card interface, because that generation — and increasingly baby boomers — are increasingly comfortable with making a transaction online. We send out 100 million pieces of direct mail a year from this building; we can do more and more of that through an electronic interface and an auto-renewal with a credit card. It's much, much better for the persistency of our circulation business, which is very, very important — it's a quarter of our revenue.
The third piece gets to the employee part — the opportunity for people's careers. It's another big driver behind this combination, because we'll go from 4,000 to over 10,000 employees. We have the opportunity to move — although we can't quantify it yet — a meaningful number of those jobs to Des Moines, which will be very good for the business community here. We are a major driver in what we call the creative class of people who live here, and I think that's going to be really, really important. … It gives us a wonderful opportunity from a career perspective.
What potential partnerships do you see with the Time Inc. deal?
I think there are certainly opportunities. One where I think there is a potential for a broader partnership is in the circulation area, and it's with another fairly well-known Des Moines company, CDS Global. They do that fulfillment for us. Time Inc. owns a competitor to CDS. So we'll be sorting out whether or not we move the Time Inc. activity to CDS or whether we move the CDS activity to the Time Inc. fulfillment business that we will own. That creates another interesting opportunity as we go forward.
We also have a very large licensing agreement with Walmart, where we have thousands of Better Homes & Gardens products in every Walmart store in the country. Now we'll have many more brands to work with, from the portfolio that has been Time Inc.'s — from People and Southern Living to In Style and Real Simple, we may have some other product opportunities there.
Time Inc. also owns a business called the Foundry, which is a very scale property in terms of the creation of video content. We at Meredith were always starved for video content; we could not meet the demand of our advertisers. So now we'll have another way to help our advertisers to reach the consumer in the video environment with that capability. So there will be a number of those (agreements) to work out as we go forward.
Final thoughts?
From a shareholder perspective, the businesses that we own today are held together by one common theme — that they generate very strong and consistent cash flow from both the television business, the national business, and from our digital activity. We have committed, and are continuing to commit, to deliver at least top-third total shareholder return in the market. That is through what we do with our cash; generally we return about half of our cash to our shareholders and the other half we reinvest, and obviously reinvest that in a smart way. These are the reasons why we do all of this hard work on consolidating and bringing assets together.
The last piece of that is we have a very strong and cohesive senior team that has delivered year in and year out. This is a big one we'll be delivering, but the combination of these are the thesis that we take to Wall Street.

Facebook Notice for EU! You need to login to view and post FB Comments!