Redevelopment plans announced for section of Ingersoll Avenue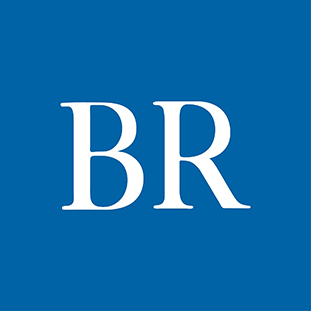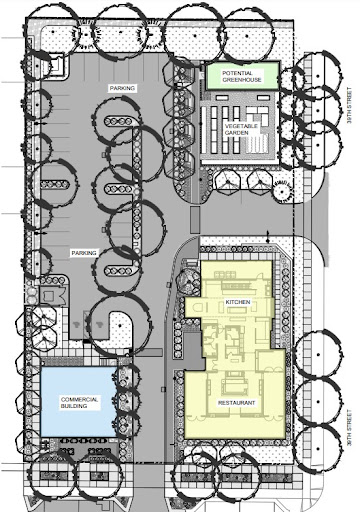 A proposed site plan for property at 39th Street and Ingersoll Avenue. Site plan by Confluence Landscape Architecture. Photo below: A street view of the properties purchased by Block 39 LLC, which is managed by Kathy Fehrman. Photo courtesy of Google
A Des Moines businesswoman has announced redevelopment plans for the 3900 block of Ingersoll Avenue that will include a fine dining restaurant, an edible garden and future retail space.

Last fall, Kathy Fehrman, a managing partner of Fehrman Investments LLC, purchased property at 3901 and 3913 Ingersoll Ave. that currently includes a building that had housed a medical office and residence that had been converted to retail space.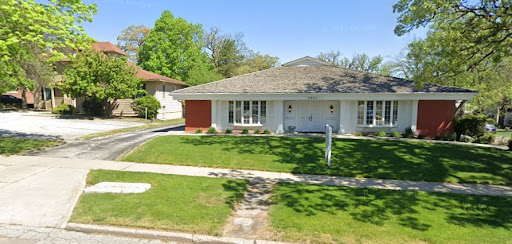 Both structures will be razed to make way for two new buildings: a 7,600-square-foot restaurant planned on the northwest corner of 39th Street and Ingersoll Avenue and a 2,500-square-foot building to the west that will face Ingersoll.

"As a resident of the neighborhood, I've driven by this block for years and dreamed of its potential," Fehrman said in a prepared statement. "We are excited to create something that adds to the cultural fabric of The Avenues District."

Fehrman purchased the properties through Block 39 LLC, an entity she manages.

Fehrman's plans complement the redevelopment that is occurring along Ingersoll Avenue, said Lauren Kollauf, executive director of the Avenues of Ingersoll and Grand.

"Ingersoll is undergoing a lot of transformation right now," Kollauf said. "In the past decade or so, a lot of that reinvestment has been obvious between Martin Luther King Jr. Parkway and 31st Street. … It's exciting to see development happening on the western end of the street. The restaurant will keep momentum moving west."

Activity along Ingersoll Avenue includes a $17 million streetscape project that includes reconstruction of the street between Martin Luther King and 31st Street. The project includes installation of new storm sewers, sidewalk widening, upgraded bus stops, burying overhead utility wires, new pedestrian crossings, landscaping and elevated bike lanes.

In addition, existing properties are being redeveloped.

A local developer recently purchased the building at 3711 Ingersoll Ave. that housed the historic Ingersoll Theater and plans on making much-needed improvements to the building. The developer, Connor Delaney, also purchased and redeveloped property at 3619 Ingersoll Ave. that now includes a bar and barber shop.

"We want Ingersoll to be a vibrant, bustling area that isn't just three or four blocks long," Kollauf said. "I think having a brand-new restaurant on 39th Street ? which is pretty far up the street ? will definitely pull people in that direction."

The design of the new restaurant is in the planning stages but will likely take its inspiration from the architectural style of residences in the North of Grand Neighborhood, said Brad Hartman of Hartman Trapp Architecture Studio. "As we work on the design of this commercial cottage, we intend to keep the neighborhood in mind at every point," he said in a prepared statement.

The restaurant, which isn't yet named, is expected to open in late summer of 2023 and will feature New American fine dining.

Extensive landscaping is planned on the property, including the planting of more than 20 trees. Also planned are several flower beds and an edible garden.

Fehrman is active in several neighborhood and civic organizations. She also serves on Drake University's board of trustees and is on the Iowa Department of Transportation's commission. The development team also includes Hartman Trapp Architecture Studio, Confluence Landscape Architecture, K. Johnson Construction, Flynn Wright Advertising and Chris Diebel Public Strategies.
Facebook Notice for EU! You need to login to view and post FB Comments!