Reducing state dropout rate part of United Way's 2020 legislative agenda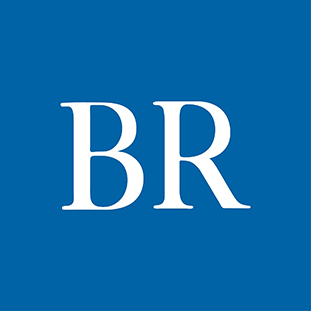 United Way of Central Iowa will push for legislation in 2020 that would eliminate the ability of Iowa high school students to drop out of school at age 16, as part of a legislative agenda that seeks to ramp up education and skilled training for Iowa workers.

United Way of Central Iowa leaders highlighted the proposal as part of their 2020 legislative agenda they unveiled at a breakfast event this morning at the Greater Des Moines Botanical Garden.

Iowa is one of just 16 states whose statutes still allow students to drop out of high school after they turn 16, said Dave Stone, United Way's chief advocacy officer. Although Central Iowa is on track to reach its 2020 goal of increasing its graduation rate to 95%, Iowa's graduation rate lags at 91.4%, he said. United Way hopes a change in the law would reduce the number of working-age adults in Iowa who don't have a high school diploma — currently 144,445 — as the state moves to increase the ranks of higher-skilled workers.

With numerous alternatives available to students to be able to continue school — among them open enrollment available to all students to complete their classes online — allowing students to drop out should no longer be on the table, Stone told about 250 community leaders at the breakfast.

The legislative agenda outlines United Way's goals in four key policy areas that it has focused on for a number of years: education, income, health and, most recently added, essential needs.

Addressing the child care funding "cliff effect" faced by low-income families that risk losing their child care subsidy benefits was another key goal highlighted. United Way is seeking an expansion of the income eligibility for the Child Care Assistance program to up to 185% of the federal poverty level, as well as the enacting of a tiered co-pay system.

United Way also spotlighted its support for funding of the Children's Behavioral Health System, which was established with the passage of House File 690 earlier year by the Legislature.

Mary Neubauer, a community leader who became an advocate for mental health funding after the suicide of her adopted son, Sergei, said the goal now is to secure "adequate, sustainable and leverageable funding sources."

No groups or legislators have yet come forward with any funding proposals, but mental health advocates are open to any reasonable ideas, she said.

"From my perspective, the best kind of funding system is one where everybody has some skin in the game," Neubauer said. "We want to make sure that we have a net gain in funding — that counties don't withdraw funding because state funding has been approved."

To see a summary of the legislative agenda, click here.
Facebook Notice for EU! You need to login to view and post FB Comments!