Renovation underway on building with unique 'sawtooth' roof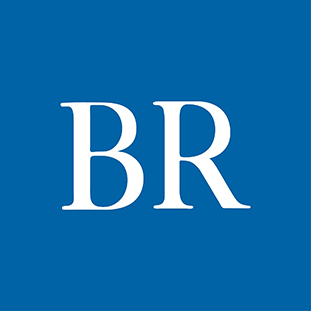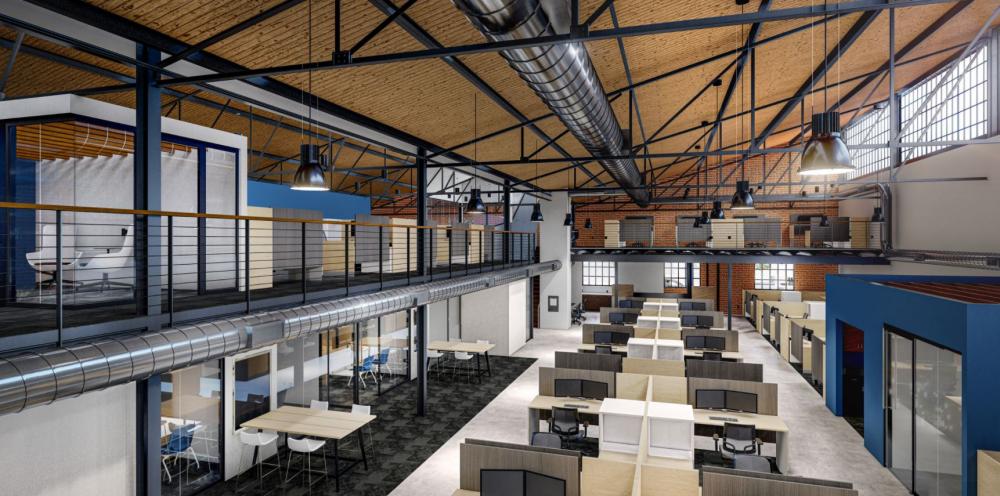 Renovation of the building at 217 E. Second St. in Des Moines will include a new air filtration system. The interior will be lit in part from sunlight that will come through glass in the sawtooth-shaped roof. Photo below: The interior of the building, which was constructed in 1929. Rendering and photo courtesy of ISG Inc.
The renovation of a 92-year-old building at 217 E. Second St. with a distinctive sawtooth roofline is underway and the property's owner expects construction to be completed by the end of the year.

Building permits valued at $7 million were issued for the project in May. When the renovation is completed, ISG, a professional architecture, engineering, planning and environmental firm, and McGough Construction, a Minneapolis-St. Paul-based firm with offices in Ankeny, will move into the building.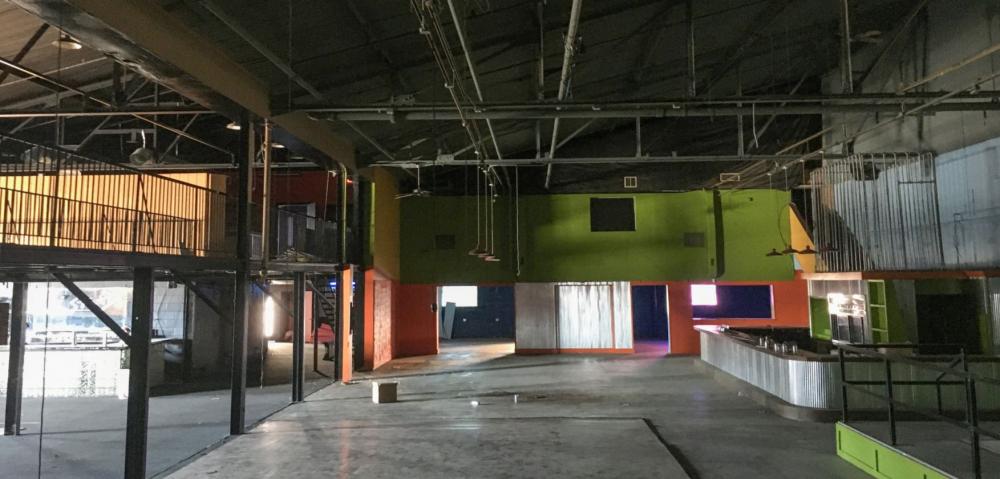 The two commercial permits issued for the renovation of the building were among 64 issued in the Des Moines area in May. The value of the May permits totaled nearly $108.2 million; in the first five months of 2021, commercial building permits valued at more than $817.1 million have been issued.

Developer Jake Christensen purchased the building and surrounding property in 2018. City and state documents about the project indicated a $6.3 million renovation of the building was planned.

Christensen told the Business Record the project has "had some impacts of material price increase as well as items having a longer than normal lead time. … We have not had to make the severe adjustments that ground-up projects have had to [because] our building structure already exists."

The one-story building was constructed in 1929 as a modern factory for Globe Machinery and Supply Co. Many of the structure's original features remain, including the steel-framed windows in the three sawtooth portions of the roof and along the building's lower level; red-brick walls, front doorway, and fire and delivery doors; exposed steel roof trusses; and concrete floor and window sills.

Plans include refurbishing the bridges and adding mezzanine-level offices and meeting spaces. The renovation is following air quality recommendations from the American Society of Heating, Refrigerating and Air Conditioning Engineers that will include humidification, dehumidification, ultraviolet germicidal air filtration, additional filtering, CO2/dilution air control and a building automation system, according to a Des Moines city document.

"This will basically be a brand-new building inside an existing shell," Christensen has said. The renovation project is expected to be completed by year's end, he said.

Elsewhere in the Des Moines area:

• A permit valued at $38 million was issued for a 175,600-square-foot addition to Perishable Distributors of Iowa Ltd., 2741 S.E. PDI St. in Ankeny. The company is expanding its cold storage warehouse and distribution center by one-third, from 523,598 square feet to 699,283 square feet, according to city records. Loading dock areas and trailer parking are also being added.

• A permit valued at $11.8 million was issued for construction of a four-story building at 1261 Eighth St. in West Des Moines. The building will include ground-level commercial space and three floors of apartment units. The project is being developed by JGC Holdings LLC, which is managed by developer Joe Cordaro.

• A permit valued at $998,000 was issued for construction of a 15,840-square-foot speculative warehouse/office building at 1861 S.E. Princeton Drive in Grimes. The building is being developed by Silverstone Development Group. The building's facade will primarily be constructed of textured cement block and brick with storefront windows and louvered awnings, according to city documents. Construction is expected to be completed by December.
More information: To find out more about what the commercial building permits issued in the Des Moines area since January, click here.
Facebook Notice for EU! You need to login to view and post FB Comments!