Report: Affordable housing out of reach for low-income Iowans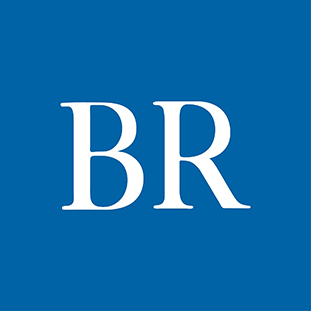 A full-time worker in Iowa needs to earn at least $15.44 per hour to be able to afford renting a modest two-bedroom apartment. That pay level — Iowa's 2019 Housing Wage — was revealed in a national report released today by the National Low Income Housing Coalition and the Polk County Housing Trust Fund.

This year marks the 30th anniversary of the "Out of Reach" report, which documents the gap between renters' wages and the cost of rental housing across the United States.

Low wages, wage disparities, racial inequalities, and a severe shortage of affordable and available rental homes continue to leave far too many people struggling to keep roofs over their heads. The typical renter in Iowa earns $12.95 per hour, which is $2.49 less than the hourly wage needed to afford a modest rental home.

"The trend is undeniable and the consequence of not taking action is equally clear," said Lauren Johnson, director of communications and community outreach at the Polk County Housing Trust Fund.

"Employees, specifically those who rent in the Des Moines metro, are feeling the squeeze of rising housing costs without a parallel increase in wages," Johnson said. "Des Moines and its surrounding cities are in need of more affordable rental homes for our growing workforce. Rather than continuing to observe, measure and assess this distressing trend, it's time for employers, advocates and citizens to demand action from our elected leaders."

The federal minimum wage has remained at $7.25 an hour without an increase since 2009, not keeping pace with the cost of rental housing. In no state, even those where the minimum wage is set above the federal standard, can a minimum wage renter working a 40-hour week afford a modest two-bedroom rental unit at the average fair market rent.

In the Des Moines-West Des Moines area, a minimum wage worker must have 2.4 jobs or work 97 hours per week to afford a two-bedroom apartment at fair market rent. To afford a modest, two-bedroom apartment at fair market rent in the Des Moines-West Des Moines area, full-time workers need to earn $17.50 per hour.

The "Out of Reach" report comes on the heels of an extensive study released in late may that concluded that more than half of the new owner-occupied homes built over the next two decades in Greater Des Moines will need to be priced below $175,000, and three-fourths of the new rental units will need to charge monthly rents of less than $1,250 in order to affordably accommodate growing workforce needs. To read a Business Record Insider story about that report,click here.
Facebook Notice for EU! You need to login to view and post FB Comments!