Report: Iowa should develop EdTech sector as next strategic cluster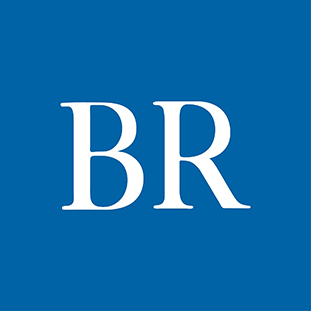 Iowa has the potential to add upward of 1,000 jobs in the emerging education technology sector over the next five years by taking advantage of its strengths in this field, according to an economic development report released today by Gov. Kim Reynolds.

The report outlines an economic development road map for Iowa's edtech industry, a field that leverages technology and innovation for educational instruction and testing. Reynolds made the announcement today in Coralville, in conjunction with ACTNext's Education Technology and Computational Psychometrics Symposium, which brings global leaders in the industry to Iowa each year.

"Iowa is a national leader in preparing our kids to thrive in the knowledge economy," Reynolds said in a news release. "This EdTech strategy is about using that advantage to create jobs in this thriving and dynamic sector. It's a natural next step that further complements efforts already in place through the STEM Council's STEM Best program and the Future Ready Iowa Initiative. This roadmap will cement our leadership in education and integrate the EdTech sector into Iowa's economic development priorities."

TEConomy Partners LLC, a global economic development consulting group, conducted the evaluation, which Reynolds' office said was the first-ever evaluation of Iowa's edtech sector. TEConomy also conducted evaluations for the Iowa Economic Development Authority for the biosciences and advanced manufacturing sectors. The state spent about $140,000 for the latest report, according to IEDA spokeswoman Jacque Matsen, which she said is in line with this type of in-depth economic analysis.

The report found that the state's assets in the edtech space include a diverse mix of larger mature companies such as ACT, as well as numerous recent startups. Consequently, TEConomy concluded, edtech presents a strategic industry cluster for Iowa to pursue for future growth — along the same lines and in support of the biosciences and advanced manufacturing sectors.
Over the past year, TEConomy researchers examined Iowa's current position in comparison with the rest of the nation and determined Iowa has a unique niche in the edtech space.

The report identifies four platforms holding the most promise for Iowa economic development and most likely to benefit from state programs, industry/university partnerships and other sector development activities:

Assessment/Testing.

STEM Content.

Content Visualization and Virtual Reality Systems.

Adaptive Learning Systems.

"Iowa has many of the assets for success already in place, and by coordinating implementation of new targeted strategies, we can further build out our industry, ultimately realizing our full edtech sector growth potential," said Adam Keune, co-founder of Coralville-based software company Higher Learning Technologies and co-chair of the work group within the Iowa Innovation Council.

The report also recommends four strategy focus areas and a series of associated actions for growing the targeted EdTech platforms in Iowa. Those focus areas are collaboration facilitation and cluster networking, enhancing Iowa's piloting and adoption environment, entrepreneurial ecosystem development, and workforce development and access.

To view an executive summary of the report, click here.
Facebook Notice for EU! You need to login to view and post FB Comments!